ISO/IEC 17025 Internal Auditor Training Course
DURATION OF COURSE
2 days
CPD
Equivalent to 15 hours
CERTIFICATES
All delegates will receive a certification on completion.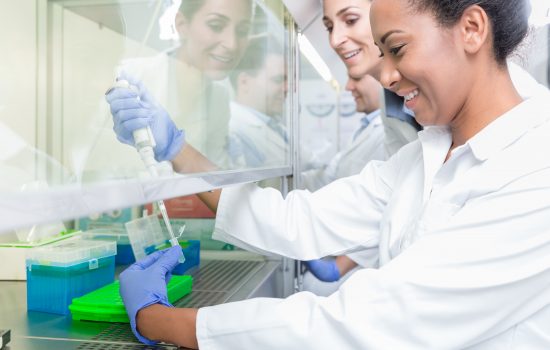 ISO/IEC 17025 'General requirements for the competence of testing and calibration laboratories' is the internationally recognised standard relating to the competence of testing and calibration laboratories. It specifies criteria for the development and assessment of management systems and laboratory technical controls that provide confidence in the results obtained. The standard can be applied to a wide range of laboratory activities including analytical, clinical, forensic, destructive/non-destructive testing and instrument/equipment calibration.
This two day ISO/IEC 17025 Internal Auditor training course will equip delegates with effective auditing techniques and increase their understanding of audit principles in relation to ISO/IEC 17025, in order to improve evaluation and communication, develop more professional reporting and implement corrective action programmes.  It is assumed that delegates attending this course will have a reasonable understanding of the requirements of the standard. The Understanding ISO/IEC 17025 training course is recommended if you need to increase your knowledge on the ISO/IEC 17025 standard.
An interactive and practical auditing course designed to provide delegates with practical auditing techniques against the requirements of ISO/IEC 17025 for testing and calibration laboratories.
Introduction and overview of ISO/IEC 17025 requirements
Coordination of a quality management system audit against ISO/IEC 17025
How to construct an audit programme
Audit planning, horizontal, vertical audits and checklists
The concept of 'risk-based' audit
Effective auditing techniques
Witnessing tests and calibrations
Evaluating the significance of audit findings
Methods for improving communication skills during the audit
How to report the findings and conclusions
Developing and implementing corrective action
Sources of information and further development
Individuals wishing to perform internal laboratory audits
Laboratory Managers and Supervisors
Companies seeking ISO/IEC 17025 accreditation
Registrar/Accreditation body Auditors
Existing internal auditors who are looking to expand their skills in the area of laboratory practices
Supplier Quality Auditors wishing to evaluate laboratory service suppliers, including calibration suppliers
Click here to learn more about prior knowledge requirements.
By the end of this ISO/IEC 17025 Internal Auditor training course, delegates will be able to:
Consolidate their knowledge of the requirements of ISO/IEC 17025
Interpret the requirements of the standard in practical audit situations
Apply auditing principles to objectively assess the compliance of a laboratory and identify areas to improve competency.
Develop continuous improvement that provides on-going future benefits to your company's growth and success.
Participants should have a reasonable working knowledge of ISO/IEC 17025 or equivalent.
The ISO/IEC 17025 Internal Auditor Training Course can occur at your premises, venue of your choice or online and will led by an ISO/IEC 17025 expert tutor. The course includes interactive workshops covering topics such as 'Corrective Actions' and 'Audit Interview' to allow your team to discuss how they will implement these ideas when undertaking internal audits within your organisation. Dedicated training is often more cost effective and convenient for organisations with several delegates requiring training.
For Scheduled Training courses, please select from the Course Dates and Venues table below.
Customer Reviews
Comprehensive
Very comprehensive knowledge, flexibility to suit our needs.
Stanhope-Seta|22nd Jan, 2021
Enjoyable
It was a very difficult topic to deliver and the tutor made it very enjoyable
Colas Limited|14th Jan, 2021
Experienced tutor
I thought the tutor was able to answer queries well. His experience came through strongly and I always like tutors that have done what they are teaching.
Sussex Police|14th Jan, 2021
Engaging and detailed
I was not expecting course delivery to be so engaging and detailed online.
Sussex Police|11th Jan, 2021
Fantastic, interesting & professional
The tutor was absolutely fantastic, he made the training very interesting, funny but still extremely professional. His experience, knowledge and the ability to provide brilliant examples for every part of the training, made it very interesting and beneficial.
Sussex Police|31st Dec, 2020
Very knowledgeable tutor, excellent delivery
Very knowledgeable and excellent ability to deliver knowledge in a way that others can understand. Uses experience to back up points and to make it fun (which is well done given the dry nature of the subject)
Sussex Police|21st Dec, 2020