Lean Six Sigma Green Belt (Essentials) Training Course
DURATION OF COURSE
5 days
CPD
Equivalent to 35 Hours
CERTIFICATES
All delegates will receive a certification on completion.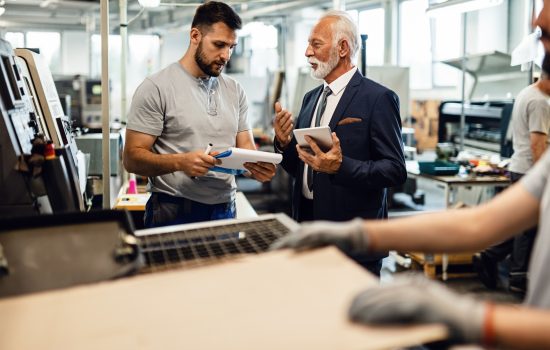 Six Sigma Green Belt training course available online in Virtual Classroom & in-person.
Six Sigma Green Belts
are individuals who have the recognised skills and knowledge to engage in DMAIC improvement projects, applying various statistical analysis tools to reduce process variation and defects. 'Green Belts' apply their techniques across many industry sectors, including but not limited to those in the motor industry, pharmaceuticals, financial operations, construction and professional services.
This 5 day 'Lean Six Sigma Green Belt (Essentials) Training Course' is designed for all industry sectors and covers the core competency requirements for ISO 18404 (the international standard for Lean & Six Sigma), equipping delegates with the necessary knowledge to engage and participate in Six Sigma process improvement projects.
In the initial stages of the course, delegates will learn a variety of Lean methods including Value Stream Mapping and 5S.  The course then progresses on to the fundamentals of Six Sigma, covering the competencies of a Yellow Belt, the DMAIC methodology, Data Capture, Value Stream Analysis and statistical thinking, and then finally on to Lean Six Sigma application.
Delegates will have the opportunity to develop their skills through practical workshops and exercises and those who successfully complete this training course will be awarded a Lean Six Sigma Green Belt (Essentials) certificate acknowledging their ability to conduct Six Sigma improvement projects.
Bywater has over 35 years' experience in process improvement training and consultancy. Our Six Sigma courses are run by Master Black Belts and have been created by instrumental figures in the development of ISO 18404 (the international standard for Lean and Six Sigma).
Introduction to Lean and Six Sigma
Intermediate level Lean and Six Sigma Tools
Making processes flow
7 wastes
ISO 18404:2015 & Certification Requirements
Defining the Project Mission
Creativity Tools
DMAIC(T) Project Management
Just In Time production (JIT)
Kanban
Statistics and Excel Manipulation of Data
Measurement System Analysis (MSA)
Lean and Six Sigma application
Root Cause Analysis (RCA)
This Lean Six Sigma Green Belt training course is suitable for those wanting to gain the recognised skills and knowledge to take part in Six Sigma improvement projects. The course does not require any prior knowledge and it incorporates the Yellow Belt competencies. People who would benefit in particular are those:
Wanting to perform business improvement projects, including areas such as reducing defects and increasing customer satisfaction. These people may not necessarily be improvement leaders, instead they can be managers with improvement responsibilities aiming to develop tools and skill sets
Responsible for supporting/monitoring the success of Six Sigma improvement or organisational improvement projects of all types
In organisations wanting to increase productivity
Wanting to develop Lean and Six Sigma skills with the possibility of becoming fully qualified Green, or Black Belts.
On completion of this 5-day Lean Six Sigma Green Belt training course delegates will be awarded with a certificate that demonstrates a recognised capability to engage in Lean Six Sigma improvement projects, including being able to:
Confidently apply Lean and Six Sigma tools and thinking in their role
Contribute and measure the success of wider improvement projects
Support an improvement leader
Progress further and train as a Six Sigma Green Belt Advanced or Black Belt
Understand the process of ISO 18404 certification for individuals and businesses
Provided on a dedicated basis at a venue of your choice or online, the Six Sigma Green Belt (Essentials) Training Course is led by a Six Sigma expert tutor. Dedicated training is often more cost effective and convenient for those wishing to train several team members. The five day course includes a range of modules and interactive workshops to encourage your team to discuss topics such as 'Process Mapping', 'Value Stream Analysis' and 'Excel Manipulation of Date'. Schedule training on a date suitable for your team.
For Scheduled Training courses, please select from the Course Dates and Venues table below.
Customer Reviews
Comprehensive
Very comprehensive knowledge, flexibility to suit our needs.
Stanhope-Seta|22nd Jan, 2021
Highly qualified tutor
I wasn't expecting such a highly qualified tutor which so much experience to call upon. It was all very good
Achilles Information Limited|17th Jan, 2021
Very good
The content was very good and delivered very well, covering everything you need to know
Element Materials Technology|14th Jan, 2021
Well delivered
Everything was very smooth and well delivered. The tutor has a wealth of knowledge that easily expands beyond the scope of what was being taught, which helped a lot with specific examples brought to the training.
PPG Aerospace|13th Jan, 2021
Interesting
From the very first welcome, right through to the last exam, you were put at ease. The delivery of the course was made interesting, and delivered in a cheery but professional manner. It was a good, well run, course.
Cambridge Econometrics|12th Jan, 2021
Interesting and informative
The tutor made the course very interesting and informative
AMS Instrumentation & Control Ltd|11th Jan, 2021