Lean Six Sigma Yellow Belt Training Course
DURATION OF COURSE
3 days
CPD
21 hours
CERTIFICATES
All delegates will receive a certification on completion.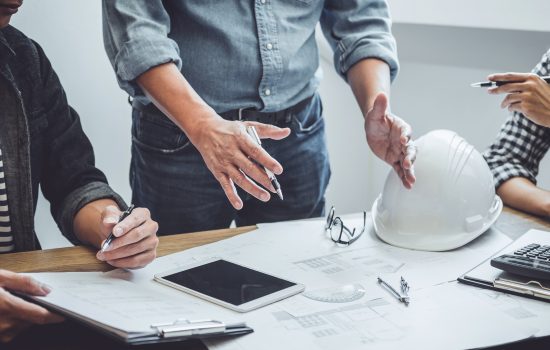 Lean Six Sigma Yellow Belt Course available online in Virtual Classroom and in-person.
Overview
This three day Lean Six Sigma Yellow Belt training course is designed for people who want to understand the fundamental Lean Six Sigma methods for improving quality, efficiency and productivity in the workplace as part of Lean and Six Sigma improvement projects.
The course makes up the first three days of the Lean Six Sigma Green Belt (Essentials) Training Course and will provide a foundation to becoming an improvement professional or for attending further Six Sigma training.
The training course will introduce delegates to Lean and Six Sigma roles, approaches and toolkits. With a central focus on DMAIC methodology, delegates will explore key topics such as Process Mapping, Data Capture and Analysis, Value Stream Analysis, and statistical thinking analysis and tools.
By the end of the course, delegates will be equipped with the necessary skills to be able to confidently apply basic Lean and Six Sigma principles, either in their role or in support of wider Lean Six Sigma improvement projects.
Key Topics
Introduction to Lean and Six Sigma
The relationship to Quality, efficiency and productivity
Lean Principles and Kaizen Culture
Basic Lean and Six Sigma Tools
ISO 18404:2015 & Certification Requirements
Defining the Project Mission
Creativity Tools
DMAIC(T) Project Management
Kanban
Introduction to Statistics and Excel Manipulation of Data
Lean and Six Sigma application
Who Should Attend
This Lean Six Sigma Yellow Belt training course is suitable for all organisational employees and starts at an introductory level, so no prior training is required. The course will particularly benefit individuals:
Looking to gain an understanding of Lean and Six Sigma with the potential to attending more advanced Six Sigma training.
In organisations pursuing the approach, but who personally have little or no knowledge of the theory or practice
In organisations considering applying the Lean Six Sigma approach and possible ISO 18404 organisational certification
Responsible in supporting the success of Six Sigma improvement or organisational improvement projects of all types
Outcomes
By the end of this course, you will how learn to:
Use the Lean and Six Sigma approach and toolkit
Appreciate the coverage & application process for ISO18404
Support a Lean Manager or management system
Contribute to Lean and Six Sigma improvement projects
Dedicated Training
The Lean Six Sigma Yellow Belt Training Course can take place at your premises, a venue of your choice or online. The course includes a range of modules and interactive workshops covering topics such as 'ISO 18404:2015 & Certification Requirements', 'Lean and Six Sigma Tools' and 'Process Mapping'. Dedicated training is often more cost effective and convenient for organisations who wish to train a number of employees.
For Scheduled Training courses, please select from the Course Dates and Venues table below.
Customer Reviews
Excellent virtual course management
I was worried about being able to navigate the team virtual classroom however, tutor was excellent in managing this as well as being responsive to our learning experience
Cwm Taf Morgannwg University Health Board|5th Sep, 2020
Interactive group work
Well managed engagement from Tutor, able to interact well with participants in small groups and wider groups
Cwm Taf Morgannwg University Health Board|21st Aug, 2020
Great course and examples
The tutor was great, pace was good and she used a case study which made it real! The tutor didn't just read the slides, she took time to explain different scenarios to make it more applicable to us.
Yeo Valley|14th Aug, 2020
Great virtual delivery
It's great how the course has been adapted and still able to run as it would under normal circumstances without any of the content being affected
Ziath Ltd|14th Jul, 2020
Beneficial and enjoyable
I thoroughly enjoyed the course. I found the case studies extremely useful, particularly in terms of making assumptions on evidence. I was comfortable with the course, and was really happy with the way it all came together into root cause...
The Fremantle Trust|13th Jul, 2020
Engaging and interesting
This was the first time I had experienced a virtual training session, I felt that the tutor kept us fully engaged and made the content interesting.
Cwm Taf Morgannwg University Health Board|7th May, 2020