Lean Six Sigma Yellow Belt Training Course
DURATION OF COURSE
3 days
CPD
21 hours
CERTIFICATES
All delegates will receive a certification on completion.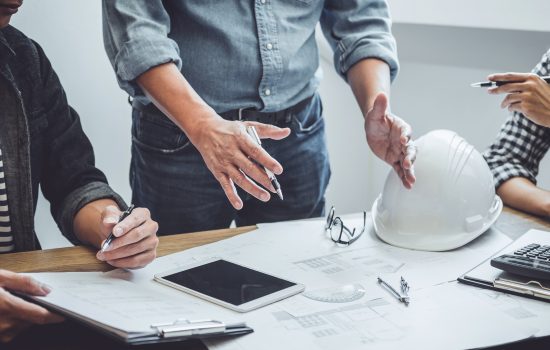 Lean Six Sigma Yellow Belt Course available online in Virtual Classroom and in-person.
This three day Lean Six Sigma Yellow Belt training course is designed for people who want to understand the fundamental Lean Six Sigma methods for improving quality, efficiency and productivity in the workplace as part of Lean and Six Sigma
improvement projects
.
The course makes up the first three days of the Lean Six Sigma Green Belt (Essentials) Training Course and will provide a foundation to becoming an improvement professional or for attending further Six Sigma training.
The training course will introduce delegates to Lean and Six Sigma roles, approaches and toolkits. With a central focus on DMAIC methodology, delegates will explore key topics such as Process Mapping, Data Capture and Analysis, Value Stream Analysis, and statistical thinking analysis and tools.
By the end of the course, delegates will be equipped with the necessary skills to be able to confidently apply basic Lean and Six Sigma principles, either in their role or in support of wider Lean Six Sigma improvement projects.
Introduction to Lean and Six Sigma
The relationship to Quality, efficiency and productivity
Lean Principles and Kaizen Culture
Basic Lean and Six Sigma Tools
ISO 18404:2015 & Certification Requirements
Defining the Project Mission
Creativity Tools
DMAIC(T) Project Management
Kanban
Introduction to Statistics and Excel Manipulation of Data
Lean and Six Sigma application
This Lean Six Sigma Yellow Belt training course is suitable for all organisational employees and starts at an introductory level, so no prior training is required. The course will particularly benefit individuals:
Looking to gain an understanding of Lean and Six Sigma with the potential to attending more advanced Six Sigma training.
In organisations pursuing the approach, but who personally have little or no knowledge of the theory or practice
In organisations considering applying the Lean Six Sigma approach and possible ISO 18404 organisational certification
Responsible in supporting the success of Six Sigma improvement or organisational improvement projects of all types
By the end of this course, you will how learn to:
Use the Lean and Six Sigma approach and toolkit
Appreciate the coverage & application process for ISO18404
Support a Lean Manager or management system
Contribute to Lean and Six Sigma improvement projects
The Lean Six Sigma Yellow Belt Training Course can take place at your premises, a venue of your choice or online. The course includes a range of modules and interactive workshops covering topics such as 'ISO 18404:2015 & Certification Requirements', 'Lean and Six Sigma Tools' and 'Process Mapping'. Dedicated training is often more cost effective and convenient for organisations who wish to train a number of employees.
For Scheduled Training courses, please select from the Course Dates and Venues table below.
Customer Reviews
Impressive customised course
Bywater have worked with us to customise the course , we were impressed at the level of delegate engagement which was gained by a wide range of exercises, discussions & videos
Magnetic Shields Ltd|23rd Feb, 2021
Inspiring
Tutor had lot of experience that he shared in an inspiring way
SL-Weld|20th Feb, 2021
Exceptional
The tutor used a lot of own knowledge to enforce the understanding, and his overall skills and know how on the standards was exceptional. He had a good a good and fun way of delivering the course content. I thought...
STC International|18th Feb, 2021
Easy to follow
The tutor has a solid concept of the Standards. His practical oriented explanation was easy to follow and enjoyable.
Impedans Ltd|11th Feb, 2021
Practical knowledge
Both tutors had an in depth and practical knowledge of the subject
Clark Door Ltd|8th Feb, 2021
Opportunities for discussion
Tutor knowledge and delivery was very good. He gave us a lot of examples and we had opportunity to discussed a lot of situations. During the course with all the workshops and exercises I had opportunity to applied what I...
Cuts Ice|6th Feb, 2021