Lean Practitioner Training Course
DURATION OF COURSE
3 days
CPD
Equivalent to 21 hours
CERTIFICATES
All delegates will receive a certification on completion.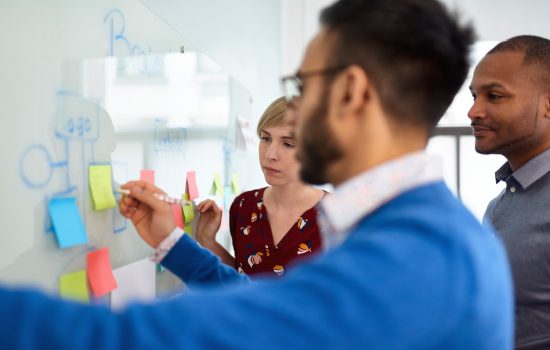 A Lean Practitioner training course available online in Virtual Classroom and in-person.
Lean has been used successfully in manufacturing for decades to decrease waste and maximise customer value. More recently Lean has become popular in the service industries and public sector as a way to eliminate inefficiencies, deliver on customer expectations and to become more competitive through cost savings and adaptability to change.
This highly interactive 3-day Lean Practitioner training course will enable anyone seeking improvements to analyse their own processes and identify waste, using a comprehensive set of Lean tools and techniques. A tool that will be covered in depth is Value Stream Mapping, enabling organisations to map the steps taken for materials and information to reach a finished product or service. After mapping a process delegates will learn to apply 'Lean thinking' and identify non-customer value adding tasks, adapt the process 'flow' and create a more efficient system.  Other tools covered range from 5S, which is used to improve the efficiency and organisation of workspaces, to Kanban, enabling customer driven process flow.
Delegates will apply this Lean knowledge and practice their skills through interactive workshops guided by a Lean Six Sigma expert. On completion of this Lean course, newly trained Lean practitioners will be able to confidently apply Lean tools and techniques to make immediate and continuous improvements in their workplaces.
The course dates below are all immediately followed by our Lean Leader training course and a £100 discount is available when booking both together.
Plan Do Check Act (PDCA) cycle
7 + 1 wastes
Kaizen (continuous improvement)
5S workplace organisation methodology
Value Stream Mapping
Kanban (for visualising process demands)
Takt time (to maintain a customer driven pace in every process)
Moving to a customer 'pull' system
Poka Yoke (mistake proofing)
Theory of constraints
Suitable for any industry sector, this course is highly beneficial to
all
process owners, team members and managers seeking to improve customer satisfaction, increase efficiency and increase productivity within the workplace.
Whether you work in recruitment looking to reduce customer waiting times, in logistics seeking to reduce capital tied up in inventory or in an office based role looking to improve cross process communication and create a culture of continuous improvement, this Lean Practitioner training course will provide the knowledge and skills to be able to apply Lean techniques and make immediate improvements within your organisation.
After successful completion of this interactive Lean Practitioner course, delegates will be able to:
Undertake Lean improvement tasks
Contribute to larger Lean improvement projects
Map out business processes out and successfully apply Lean techniques to eliminate non-value adding tasks
Design a customer pull system
Determine causes of efficiency problems and use Lean tools to reduce these, improving process speeds
Understand how to standardise processes across supply chains or organisations
Mistake proof systems using Lean tools, reducing defects and errors
Make continuous incremental improvements
The Lean Practitioner Training Course can be held at your offices, a venue of your choice or online on a date which is convenient for your team. The course includes an extensive range of modules and interactive discussions covering topics such as 'Process Mapping', 'Kanban', 'Line Balancing' and 'Visual Management'. Dedicated training is often more cost effective and convenient for organisations wishing to train a number of employees.
For Scheduled Training courses, please select from the Course Dates and Venues table below.
Customer Reviews
Comprehensive
Very comprehensive knowledge, flexibility to suit our needs.
Stanhope-Seta|22nd Jan, 2021
Highly qualified tutor
I wasn't expecting such a highly qualified tutor which so much experience to call upon. It was all very good
Achilles Information Limited|17th Jan, 2021
Very good
The content was very good and delivered very well, covering everything you need to know
Element Materials Technology|14th Jan, 2021
Well delivered
Everything was very smooth and well delivered. The tutor has a wealth of knowledge that easily expands beyond the scope of what was being taught, which helped a lot with specific examples brought to the training.
PPG Aerospace|13th Jan, 2021
Interesting
From the very first welcome, right through to the last exam, you were put at ease. The delivery of the course was made interesting, and delivered in a cheery but professional manner. It was a good, well run, course.
Cambridge Econometrics|12th Jan, 2021
Interesting and informative
The tutor made the course very interesting and informative
AMS Instrumentation & Control Ltd|11th Jan, 2021