Lean Leader Training Course
DURATION OF COURSE
2 days
CPD
Equivalent to 14 hours
CERTIFICATES
All delegates will receive a certification on completion.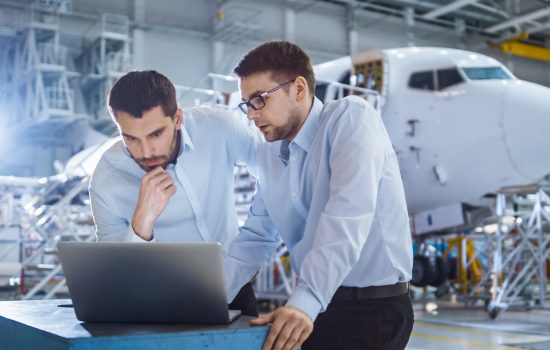 Overview
Basic Lean tools and techniques can easily be applied to organisations giving short term results. However, to make lasting changes and overcome resistance to change, a Lean Leader makes a substantial difference.
This two-day Lean Leader training course is designed for those already proficient in Lean and it directly follows on from our Lean Practitioner training course. This course will give delegates advanced understanding of Lean principles, equipping them with the necessary skills to champion Lean Improvement projects including Lean management, managing stakeholder requirements and overcoming resistance to change.
Delegates will learn how to analyse and interpret data to measure process efficiencies and the success of Lean implementation by using tools such as DMAIC and Theory of Constraints.  This theory can be used to identify constraints, review the relevant activities, alleviate limitations, and then repeat the procedure to ensure a continuous cycle of improvement.
A common constraint that impacts on process speeds is human resistance to change. The Lean Leader training course will equip delegates with the necessary skills to measure this resistance with tools such as force field analysis and then overcome the problems with adapted Lean tools, changing victims of change into enablers of change.
Successful delegates on this course will learn how to embed a culture of Lean leading to continuous improvement in an organisation. This is achieved through the use of understandable Lean improvement tools with demonstrable results.
Key Topics
Leading & Managing for Lean
Managing stakeholder requirements during Lean implementation projects
Lean Project management & DMAIC
Force field analysis, a tool used to analyse driving and resisting factors of change
Adapting Lean to inspire workers
Changing victims of change into enablers of change.
Root Cause analysis
Theory of constraints
Who Should Attend
Those looking to implement Lean into any organisation, including services, the public sector and manufacturing
Managers or process owners in organisations struggling to implement efficiency-based improvements and overcome challenges to change.
Managers and senior figures looking to equip themselves with tools for change
Individuals looking for tools to help them achieve personal development objectives
Individuals already proficient in Lean and want to advance their understanding and skill set
Those who do not already have a good understanding of Lean should attend our Lean Practitioner training course. The course will take place before the Lean Leader training course, and when booking all five consecutive days together delegates will benefit from a £100 discount.
Outcomes
By the end of this course, you will learn to:
Understand a variety of advanced Lean tools to be able to successfully plan, manage & undertake Lean improvement projects
Review others' Lean improvement initiatives
Make lasting changes by altering thinking, not just the process
Overcome resistance to change and Lean improvement
Manage stakeholders in pursuit of objectives
Monitor and champion Lean improvement projects
Dedicated Training
Our Lean Leader Training Course includes modules and group work covering subjects such as 'Managing conflict', 'Leadership style' and 'Managing stakeholders for Lean projects and deployment'. These workshops act as a platform for later discussions amongst your team on how to successfully implement Lean within your organisation and make efficiency-based improvements. Dedicated training is often more cost effective and convenient for those wishing to train a number of employees on a date which is convenient for the team.
For Scheduled Training courses, please select from the Course Dates and Venues table below.
Customer Reviews
Well presented
Training was well presented and the content provided was clear and easy to read. Classroom exercises were conducted via zoom which worked really well.
Pipeline Engineering|25th Nov, 2020
Wealth of knowledge
The tutor had a wealth of knowledge and was well received by all course delegates.
Tata Steel Europe|25th Nov, 2020
Great learning experience
The tutor did a great job on teaching through virtual classroom. She involved everyone and helped with any questions etc. Great job and great learning experience.
Portland Port|25th Nov, 2020
Extremely interactive
Tutor was extremely knowledgeable. Was also very happy that course was extremely interactive working through examples.
Tata Steel Europe|20th Nov, 2020
Brilliant tutor, enjoyable course
The tutor was brilliant. He made the course enjoyable with reference to the material content by adding his own experiences to help you remember key facts. Especially useful when needing to recall key knowledge for the exam.
IMKRA|16th Nov, 2020
Experienced tutor, good case studies
The tutor is really experienced and has good case studies from real examples in different industries. Also, the exercises used during the course really helped to understand the concepts in depth.
Tata Steel Europe|13th Nov, 2020