ISO 9001 Internal Auditor Training Course
DURATION OF COURSE
2 days
CPD
Equivalent to 14 hours
CERTIFICATES
All delegates will receive a certification on completion.
CERTIFICATION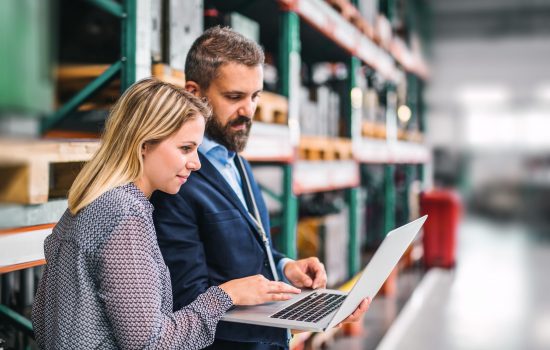 A CQI and IRCA Certified ISO 9001:2015 Internal Quality Management Systems (QMS) Auditor training course (ref:A17953)
Overview
Internal auditing is one of the fundamental activities for maintaining a Management System and assessing compliance with specified requirements. And with Continual Improvement being one of the key Quality Management Principles of ISO 9001, internal auditing goes beyond compliance and becomes one of the key drivers of business improvement. This two day CQI and IRCA Certified ISO 9001 Internal Auditor training course is designed to teach individuals to plan and conduct internal QMS audits, and to play a full and active role in:
ensuring the adequacy of a Quality Management System (QMS)
ensuring that the system is in compliance with ISO 9001:2015
managing the effectiveness of the documented system and efficiency of the operation
identifying opportunities for process and business improvement
Key Topics
Introduction to Quality Management Systems (QMS) Auditing
Quality Management Systems (and related standards)
The Attributes and Role of an Internal Auditor
Factors for determining Audit Frequency
The Internal Audit Process: Preparation, including planning and writing checklists
The Internal Audit Process: Audit Performance, including interviewing techniques
The Internal Audit Process: Audit Reporting and Follow-Up, including closing meeting
Who Should Attend
Staff who will be involved in performing internal audits, within their organisation
Managers responsible for the effectiveness and efficiency of an operating unit
Auditees who wish to understand the audit process
CQI and IRCA expect students to have prior knowledge. Our Introduction to ISO 9001:2015 training course provides an understanding of the requirements (clauses) of ISO 9001 and of key quality management principles. We offer a discount of £100 if booking the Introduction course alongside the Internal Auditor courses, please contact us for more information.
CQI and IRCA certified Internal Auditor courses are not designed to impart this beyond enabling students to apply and extend existing prior knowledge in context with performing a management system audit.
Click here to learn more about prior knowledge requirements.
Outcomes
By the end of this ISO 9001 Internal Auditor training course, delegates will understand the principles of internal QMS auditing and be able to:
plan, conduct, report and follow up an internal audit of part of a quality management system based on ISO 9001, and in accordance with ISO 19011
explain the process based quality management system model for ISO 9001 with reference to the Plan, Do, Check, Act cycle, and the role of internal audit in the maintenance and improvement of quality management systems
gather objective evidence through interview, observation and sampling of documentation
write factual audit reports that help to improve the effectiveness of the management system by the implementation of appropriate corrective action
Dedicated Training
Our CQI and IRCA certified ISO 9001 Internal Auditor Training course can be held at your premises, a venue of your choice or online on your preferred date. Dedicated training is often more cost effective than than scheduled training if you wish to train several team members or employees. The 2 day course is led by an ISO 9001 expert tutor.
For Scheduled Training courses, please select from the Course Dates and Venues table below.
Customer Reviews
Excellent advice and practical examples
The tutor kept a relatively dry topic enjoyable, demonstrated deep knowledge and experience, kept it focused on practical real world applications and gave excellent advice on exam preparation.
Solidosft Reply Limited|17th Sep, 2020
Enjoyable Audit Role Play
The tutor made what could be quite a laborious topic interesting. I very much enjoyed the Audit role play, particularly as the tutor made the effort to both dress differently for each person being interviewed and also changed the character...
Greenray Turbine Solutions Ltd|16th Sep, 2020
Helpful and friendly tutor
Very helpful and friendly. As a complete novice the tutor really helped me get my head round it.
Appliance Development Services Ltd|15th Sep, 2020
Increased confidence
The tutor brought a dry subject to life and really worked hard to help me feel able to answer the exam questions.
Greenray Turbine Solutions Ltd|10th Sep, 2020
First class
Engaging, gave appropriate explanation and expanded on issues as required. First class instructor, clearly very experienced and keen to impart his knowledge.
Recovery Industry Engineering Standards Ltd (RIES)|7th Sep, 2020
Related very well
The course related very well to the application of the clauses of ISO9001:2015
IQA Services Ltd|2nd Sep, 2020