ISO 9001 Implementation Training Course
DURATION OF COURSE
2 days
CPD
Equivalent to 14 hours
CERTIFICATES
All delegates will receive a certification on completion.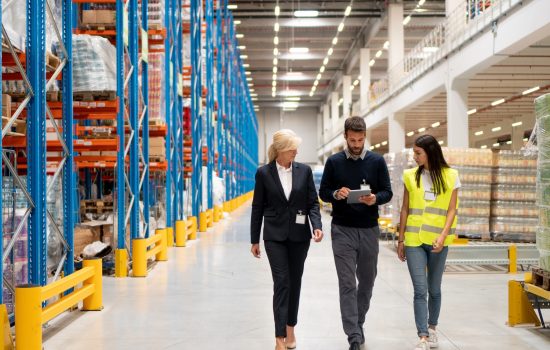 ISO 9001 is an international standard that provides a framework for a Quality Management System (QMS). The standard allows organisations to develop a management system which aims to achieve:
a process approach to management
the identification of risks
a systematic way of evaluating performance
a customer focussed approach at the heart of the business
continual improvement using the Plan Do Check Act model
This two-day training course will introduce the fundamentals of ISO 9001:2015 and will guide delegates on how to implement an effective ISO 9001 QMS through a case study simulation bringing the "real world" into the course. The course includes analysis of the key clauses in the standard so that delegates can achieve a reasonable understanding of quality management and ISO 9001. On day two we explain the six phases of developing or converting a management system to be in line with ISO 9001 requirements, which are:
Conducting a gap analysis as a base-line review
Identifying issues and interested parties
Developing policy, objectives and implementation programmes
Ensuring the integration of the QMS into business operations
Checking/measuring, audit and review
Initiating the certification process
Bywater also offers other ISO 9001 support services and can assist organisations with the implementation, maintenance and improvement of their QMS using experienced consultants. To read more about this please follow the link.
Overview and analysis of the structure and requirements of ISO 9001
Implications and benefits of an ISO 9001 QMS
The process for a gap analysis, including exploring methods for effective results
What is required to plan, implement and review an ISO 9001 QMS
Support and maintenance of a QMS
The pathway to successful certification of an ISO 9001 QMS
This training course is designed for those responsible for implementing an ISO 9001 management system and will also benefit managers, department heads and other staff members seeking to support a management system implementation project.
Delegates attending this ISO 9001 implementation training course will be able to:
Understand the features and benefits of ISO 9001
Understand the process for a gap analysis and what is required to implement ISO 9001
Support others in applying and integrating ISO 9001 into existing business operations
The ISO 9001 Implementation Training Course can occur at your premises or a venue of your choice and will led by an ISO 9001 expert tutor. The course includes interactive workshops including an 'Audit Case Study' and 'Nonconformity Writing' to allow your team to discuss how they will implement these ideas within your organisation.
For Scheduled Training courses, please select from the Course Dates and Venues table below.
Customer Reviews
Wealth of knowledge
The tutor was an excellent tutor with a wealth of knowledge. His teaching skills and examples where excellent and made everybody feel at ease. No such thing as a stupid question!
China Petroleum Engineering Construction Corp|22nd Jan, 2021
Great interaction
Great interaction, lots of doing rather than constantly listening.
Lincolnshire Housing Partnership|21st Jan, 2021
Knowledgeable
The tutor was very knowledgeable and answered all questions fully
UKStratCom|20th Jan, 2021
Exceptional
The knowledge displayed and shared to a group with mixed experience of the standard was exceptional.
Metal Improvement Company CWST|19th Jan, 2021
Highly qualified tutor
I wasn't expecting such a highly qualified tutor which so much experience to call upon. It was all very good
Achilles Information Limited|17th Jan, 2021
Enjoyable and rewarding
I did have reservations about whether it would work doing the course this way, but it was a very enjoyable and rewarding experience
WCS Services|16th Jan, 2021