ISO 9001 Implementation Training Course
DURATION OF COURSE
2 days
CPD
Equivalent to 14 hours
CERTIFICATES
All delegates will receive a certification on completion.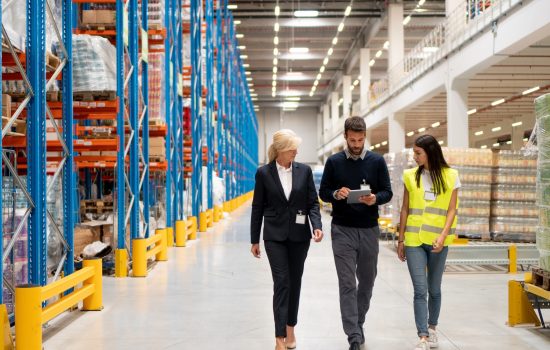 Overview
ISO 9001 is an international standard that provides a framework for a Quality Management System (QMS). The standard allows organisations to develop a management system which aims to achieve:
a process approach to management
the identification of risks
a systematic way of evaluating performance
a customer focussed approach at the heart of the business
continual improvement using the Plan Do Check Act model
This two-day training course will introduce the fundamentals of ISO 9001:2015 and will guide delegates on how to implement an effective ISO 9001 QMS through a case study simulation bringing the "real world" into the course. The course includes analysis of the key clauses in the standard so that delegates can achieve a reasonable understanding of quality management and ISO 9001. On day two we explain the six phases of developing or converting a management system to be in line with ISO 9001 requirements, which are:
Conducting a gap analysis as a base-line review
Identifying issues and interested parties
Developing policy, objectives and implementation programmes
Ensuring the integration of the QMS into business operations
Checking/measuring, audit and review
Initiating the certification process
Bywater also offers other ISO 9001 support services and can assist organisations with the implementation, maintenance and improvement of their QMS using experienced consultants. To read more about this please follow the link.
Key Topics
Overview and analysis of the structure and requirements of ISO 9001
Implications and benefits of an ISO 9001 QMS
The process for a gap analysis, including exploring methods for effective results
What is required to plan, implement and review an ISO 9001 QMS
Support and maintenance of a QMS
The pathway to successful certification of an ISO 9001 QMS
Who Should Attend
This training course is designed for those responsible for implementing an ISO 9001 management system and will also benefit managers, department heads and other staff members seeking to support a management system implementation project.
Outcomes
Delegates attending this ISO 9001 implementation training course will be able to:
Understand the features and benefits of ISO 9001
Understand the process for a gap analysis and what is required to implement ISO 9001
Support others in applying and integrating ISO 9001 into existing business operations
Dedicated Training
The ISO 9001 Implementation Training Course can occur at your premises or a venue of your choice and will led by an ISO 9001 expert tutor. The course includes interactive workshops including an 'Audit Case Study' and 'Nonconformity Writing' to allow your team to discuss how they will implement these ideas within your organisation.
Customer Reviews
All the better for being online!
Great course/tutor, all the better for being online and no travelling/inconvenience of being away from home. The course was presented well, in a logical format which made sense. Good amount of workshops.
Kiwa Agri Food|2nd Jun, 2020
The tutor went above and beyond
The tutor gave lots of examples and had a great sense of humour - the tutor obviously cares about his students and does a lot more than he has to.
Sweco UK Limited|29th May, 2020
Easy to understand
Enjoyable and easy to understand
ATD Services|27th May, 2020
Brilliant
The tutor was brilliant, he made everything really simple and easy to digest. He clearly knew what he was talking about through his vast industry experiences and he was just generally a really nice person.
Clyde Union Pumps DB Limited|26th May, 2020
Everything was great
Everything was great
Durdica Prutki|22nd May, 2020
The week flew by!
The week flew by and I am looking forward to applying what I learned over the week into practise.
ATD Services|18th May, 2020