ISO 27001 Lead Auditor Training Course
DURATION OF COURSE
5 days
CPD
Equivalent to 40 hours
CERTIFICATES
All delegates will receive a certification on completion.
CERTIFICATION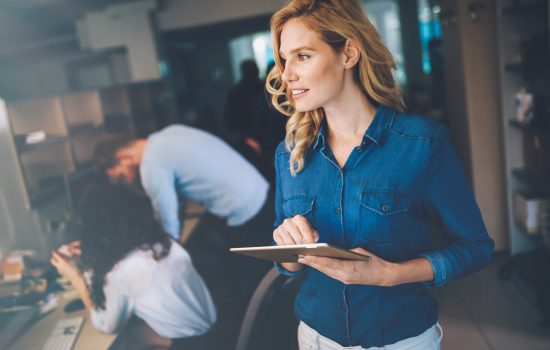 A CQI and IRCA Certified ISO/IEC 27001 Lead Auditor Training Course (ref: 17293) online or in-person.
ISO 27001 is an international standard that specifies the requirements of an effective Information Security Management System (ISMS). An essential part of maintaining and improving an ISMS is auditing, which acts as a tool for identifying and addressing potential information security risks and ensuring compliance with the standard.
This five-day ISO 27001 Lead Auditor Training Course provides delegates with the skills and knowledge to effectively perform first, second and/or third-party audits of an ISO 27001 based system. It follows a central case study through which delegates can develop their skills and confidence to plan, conduct and follow up on an ISO 27001 ISMS audit.
Interactive and participative workshops include an introduction to auditing, risk assessment during an ISO 27001 audit, preparing checklists, auditing techniques and nonconformity reporting.
Background and overview of ISO 27001 and other information security standards (ISO 27000 Family)
An introduction to auditing and the auditor's role
The role of management in reviewing risk and the effectiveness of the ISMS
Planning and managing an audit:

resources and timing
use of checklists
selection of audit teams

Conducting the audit – skills, techniques and auditor competence:

evaluating the significance of audit findings
communicating and presenting audit reports

Nonconformities and improved security as a result of corrective actions
Management of the third-party assessment and certification process
This training course is suitable for individuals looking to complete first, second and/or third party ISO 27001 audits, in addition to audit team leaders and individuals that would like to go on to become IRCA Registered ISMS Lead Auditors.
Please note that CQI and IRCA expect delegates to have prior knowledge of the requirements (clauses) of ISO 27001. Some individuals may find it beneficial to attend our Introduction to ISO 27001 Training course.
Click here to learn more about prior knowledge requirements.
On successful completion of this ISO 27001 Lead Auditor Training Course delegates will be able to:
understand the role of audits within the ISMS and the role of auditors in effecting continual improvement.
plan ISO 27001 audits: including analysis of factors determining audit frequencies and using audit checklists
conduct ISO 27001 audits: including interviewing techniques and methods for data collection
close and follow up the audit: including closing meetings, nonconformity assessment and nonconformity report writing
Successful delegates will also receive a CQI and IRCA approved 'Certificate of Achievement' and will meet the training requirements for registration with IRCA as a registered ISMS auditor.
Often a cost effective and convenient way for organisations wishing to
train several employees
, this certified ISO 27001 Lead Auditor Training Course can be held at your premises, a venue of your choice or online in our Virtual Classroom.
Led by an ISO 27001 expert, the course will include interactive workshops and exercises covering topics such as 'Risk Assessment' 'Audit Planning', and 'Performing an Audit'.
For Scheduled Training courses, please select from the Course Dates and Venues table below.
Customer Reviews
Very knowledgeable tutor
The tutor was clearly very knowledgeable and able to provide very hands on, relevant knowledge
Derivco Sports|25th Feb, 2021
Tailored to individuals needs
The tutor was full of amazing experience and could give real life examples and tailor the course to individuals needs.
SWLAP|9th Feb, 2021
Engaging virtual training course
It was more engaging than I thought it would be.
CHAS 2013 Ltd|7th Jan, 2021
Excellent
Trainer was excellent at virtual presenting and keeping the participants engaged.
CHAS 2013 Ltd|6th Nov, 2020
Explained in great detail
The tutor explained everything is great detail which I was able to understand and will implement in my day to day routines and ensure CHAS as a whole is data protected in every single way.
CHAS 2013 Ltd|30th Oct, 2020
I gained a lot of knowledge
I thoroughly enjoyed the course, felt like I gained a lot of knowledge. The separate rooms to have group discussions and activities worked really well. I liked all of us having our cameras on too, as it was lovely to...
CHAS 2013 Ltd|5th Oct, 2020