ISO 27001 Lead Auditor Training Course
DURATION OF COURSE
5 days
CPD
Equivalent to 40 hours
CERTIFICATES
All delegates will receive a certification on completion.
CERTIFICATION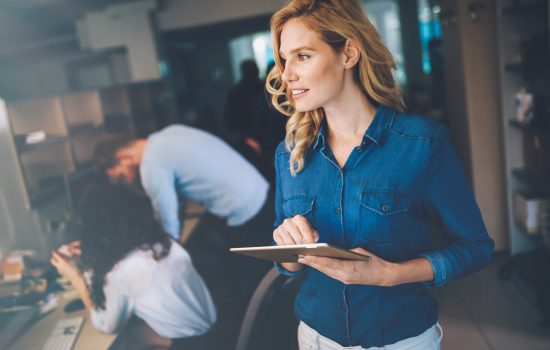 A CQI and IRCA Certified ISO/IEC 27001:2013 Information Security Management Systems Auditor/Lead Auditor Training Course – ref: A17293. Available online in Virtual Classroom or in-person.
Overview
ISO/IEC 27001 is an international standard that specifies the requirements for an effective Information Security Management System (ISMS). An essential part of the maintenance of an ISMS is auditing, which acts as a tool for identifying potential risks, meeting the requirements of ISO/IEC 27001 and identifying better ways to keep information secure.
This five-day ISO/IEC 27001 Lead Auditor Training Course provides delegates with the skills and knowledge required to effectively perform first, second and third-party audits for Information Security Management Systems.
The course follows a central case study, through which delegates can develop their skills and confidence of how to plan, conduct and follow up on an ISO/IEC 27001 audit. Interactive and participative workshops include an introduction to auditing, risk assessment during an audit, preparing checklists, auditing techniques and nonconformity reporting.
On successful completion, delegates will receive a CQI and IRCA approved certificate and will satisfy the training requirements for IRCA's (International Register of Certificated Auditors) ISMS auditor registration across all auditor grades.
Key Topics
Background and overview of ISO/IEC 27001 and other information security standards (ISO 27000 Family)
An introduction to auditing and the auditor's role
The role of management in reviewing risk and the effectiveness of the ISMS
Planning and managing an audit:

resources and timing
use of checklists
selection of audit teams

Conducting the audit – skills, techniques and auditor competence:

evaluating the significance of audit findings
communicating and presenting audit reports

Nonconformities and improved security as a result of corrective actions
Management of the third-party assessment and certification process
Who Should Attend
This training course is suitable for individuals looking to complete first (internal), second (supplier) and third (certification) party ISO/IEC 27001 audits, in addition to:
individuals that would like to become ISMS Registered Lead Auditors
audit team leaders
Click here to learn more about prior knowledge requirements.
Outcomes
On successful completion of this ISO/IEC 27001 Lead Auditor Training Course delegates will be able to
Understand the role of audits within the ISMS and the role of auditors in effecting continual improvement.
Plan audits: including analysis of factors determining audit frequencies and using audit checklists
Conduct audits: including interviewing techniques and methods for data collection
Finishing the audit: including closing meetings, nonconformity assessment and nonconformity report writing
understand the difference between, and complete, first, second and third-party audits
Successful delegates will also receive an internationally recognised certificate from CQI IRCA, the Chartered Body for Quality Professionals and Register of Certificated Auditors – enabling them to apply with the International Register of Certified Auditors, increasing their reputation as an auditor.
Dedicated Training
Our CQI and IRCA certified ISO 27001 Lead Auditor Training Course can be held at your offices, a venue of your choice or online on your preferred date. The 5 day course, led by a ISO 27001 expert, includes interactive team workshops covering topics such as 'Audit Techniques', 'Risk Assessment' and 'Risk Treatment'. Dedicated training is often more cost effective and convenient for organisations wishing to train several employees.
For Scheduled Training courses, please select from the Course Dates and Venues table below.
Customer Reviews
Excellent
Trainer was excellent at virtual presenting and keeping the participants engaged.
CHAS 2013 Ltd|6th Nov, 2020
Explained in great detail
The tutor explained everything is great detail which I was able to understand and will implement in my day to day routines and ensure CHAS as a whole is data protected in every single way.
CHAS 2013 Ltd|30th Oct, 2020
I gained a lot of knowledge
I thoroughly enjoyed the course, felt like I gained a lot of knowledge. The separate rooms to have group discussions and activities worked really well. I liked all of us having our cameras on too, as it was lovely to...
CHAS 2013 Ltd|5th Oct, 2020
Enjoyable Breakout Rooms
I enjoyed the breakout room, in smaller groups discussing our understanding of the raised annex criteria.
CHAS 2013 Ltd|17th Sep, 2020
Enjoyable
I enjoyed everything to be honest. The most I enjoyed was the group break out room exercises.
CHAS 2013 Ltd|9th Sep, 2020
Clearly explained
Clearly explained/taught and the breakout activities simplified and made understanding so easier. The whole experience, tutor, content etc was good.
CHAS 2013 Ltd|22nd Aug, 2020