IATF 16949 Training Courses for the Automotive Industry
The international standard IATF 16949:2016 defines the Quality Management System requirements for organisations of all sizes supplying the automotive industry. It enables harmonization of the various supplier assessment and certification systems across an entire automotive supply chain.
Bywater is a leading provider of IATF 16949 training courses and is the world's only training provider to offer CQI and IRCA Certified IATF 16949 Internal Auditor training. Bywater has been working with automotive quality standards and companies in the sector since before QS-9000 was launched in 1994 as the first multi-company global standard for the automotive industry.
Our IATF 16949 training courses run throughout the year and take place online and at locations including Manchester, London, Berkshire and online. Residential and non-residential places are available.
To view all course dates please select the Dates & Venues button next to your preferred IATF 16949 training course below.
All of our IATF 16949 training courses can take place on a
dedicated
basis at your premises, a venue of your choice, or online with one of our expert IATF 16949 tutors. Please select the following link to
request a quote
.
We can provide additional support to those wishing to achieve or maintain IATF 16949 certification in the way of Management Systems Consultancy Services. Please follow the link to
find out more
.
IATF 16949 Course Listing
CQI and IRCA Certified, this course develops the knowledge and skills needed to conduct an effective first, second or third party QMS audit against IATF 16949
Based on the requirements of  IATF 16949 and ISO 9001, this IATF 16949 Automotive Lead Auditor training course is designed for those needing to assess compliance of an organisation/supplier against third party standards 
Fulfils the CQI and IRCA training requirements for registration as a Lead Auditor.

Next Course: 19 - 23 April 2021

Online

Provides auditors with the skills to plan, execute, report and positively follow-up corrective action for internal audits based on the requirements of IATF 16949
CQI and IRCA Certified course, this IATF 16949 Internal Auditor training course fulfils the CQI and IRCA training requirements for registration as an internal auditor.

Next Course: 27 - 28 April 2021

Online

Designed for those needing to understand the business benefits of a process-based management system and the requirements of IATF 16949
Provides an awareness of the requirements of IATF 16949 and how they can be incorporated into existing management systems
Identify areas for internal improvement using IATF 16949

Next Course: 26 April 2021

Online

Provides an understanding of the terminology and structure of IATF 16949:2016
Identify any change in approach necessary to undertake an internal or supplier audit against IATF 16949:2016
Understanding the alignment of requirements with ISO 9001:2015

This four day training programme includes all five of the AIAG Core Tools:
APQP, PPAP, FMEA, SPC, MSA
When booking this delegates will save £785 when compared with attending each Core Tools training course separately

Next Course: 12 - 15 April 2021

Online

This one-day FMEA transition training course covers the key changes from AIAG's 4th edition to the combined AIAG & VDA FMEA handbook. Key topics include:

AIAG and VDA objectives
Impacts of the new handbook
The new seven-step process for FMEA
Design and Process FMEA scoring and action priority

This two-day AIAG & VDA FMEA Training Course is based on the combined AIAG and VDA Handbook. The course explores the new 7-step approach for Design FMEA and Process FMEA, and makes specific reference to the key changes and effects from the AIAG 4th Edition Handbook. 
Customer Reviews
Inspiring
Tutor had lot of experience that he shared in an inspiring way
SL-Weld|20th Feb, 2021
Exceptional
The tutor used a lot of own knowledge to enforce the understanding, and his overall skills and know how on the standards was exceptional. He had a good a good and fun way of delivering the course content. I thought...
STC International|18th Feb, 2021
Easy to follow
The tutor has a solid concept of the Standards. His practical oriented explanation was easy to follow and enjoyable.
Impedans Ltd|11th Feb, 2021
Practical knowledge
Both tutors had an in depth and practical knowledge of the subject
Clark Door Ltd|8th Feb, 2021
Opportunities for discussion
Tutor knowledge and delivery was very good. He gave us a lot of examples and we had opportunity to discussed a lot of situations. During the course with all the workshops and exercises I had opportunity to applied what I...
Cuts Ice|6th Feb, 2021
Well explained
The tutor was great surfing through all of ISO 9001 with such ease that everything seems obvious after explained
SBP Management And Engineering Solutions Ltd|4th Feb, 2021
Other Subject Areas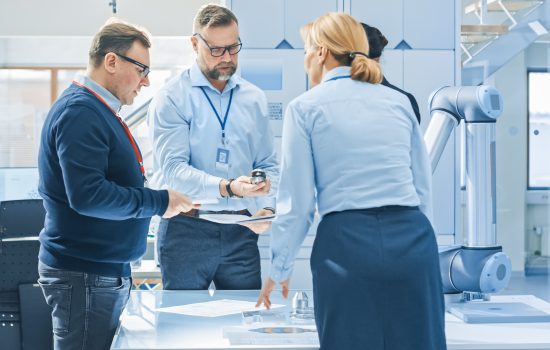 Core Tools Training Courses
Develop new products and processes more efficiently and reducing the risk of product and process failure with our Core Tools (FMEA, SPC, MSA, APQP & PPAP) training courses.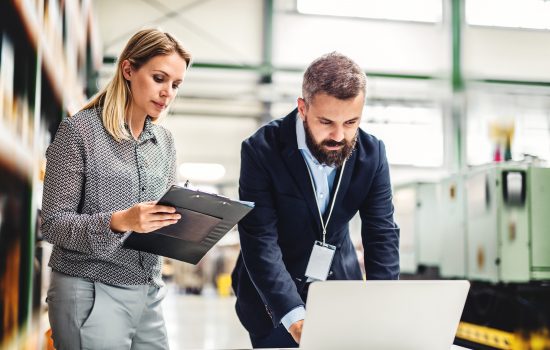 ISO 9001 Training Courses
Improve consistency and increase customer satisfaction with our ISO 9001 Quality Management Systems (QMS) training courses.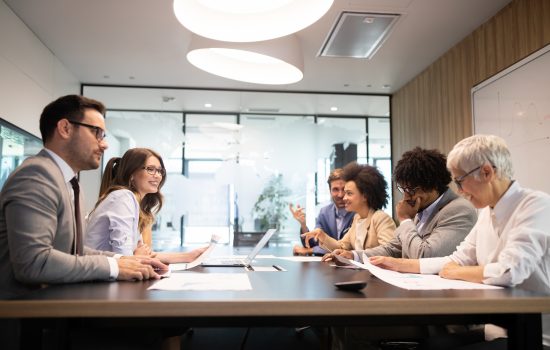 Leadership and Management Training Courses
Ensure management are equipped with the skills to influence and implement change effectively, in turn improving productivity and results for your organisation.