Understanding IATF 16949:2016 Training Course
DURATION OF COURSE
1 days
CPD
Equivalent to 7 hours
CERTIFICATES
All delegates will receive a certification on completion.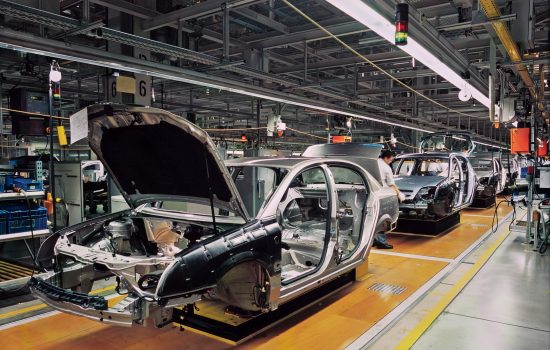 Including changes from TS 16949:2009 to IATF 16949:2016
This practical one day IATF 16949 training course is designed to provide delegates with a basic knowledge of the main issues arising from implementing IATF 16949, in order to:
Understand the business benefits of a process-based management system
Consider how IATF 16949 can be integrated into existing management systems
This IATF 16949 training course will acquaint delegates with the requirements and principles of IATF 16949, providing delegates with an awareness of how the necessary changes can be incorporated into existing systems and benefit the company's business performance.
The course is suitable for staff who need to be updated on the changes to the new IATF 16949:2016 standard.
Overview of the requirements of IATF 16949 and the relationship with ISO 9001.The format and features of a process-based management system and how IATF 16949 may be used for business improvement.
Identifying resources, documentation needs and training
Sources of information and further development
Those who will be involved in the implementation and improvement process, e.g. Manufacturing and Purchasing System Managers, Quality Managers, Management Representatives, Internal Auditors and Vendor/Supplier Auditors.
Quality managers, management system practitioners and/or process owners, internal and supplier auditors.
Anyone involved in upgrading their management system from ISO/TS 16949 to IATF 16949 who wants to understand the changes, their significance and implications.
Senior management wanting an appreciation of the changes to the standard.
By the end of this one day course IATF 16949 training course, delegates will be able to:
Interpret the basic requirements and principles of IATF 16949 and how they apply to industry processes.
Identify areas for internal improvement using IATF 16949.
Initiate the process of incorporating the requirements of IATF 16949 within their company with an awareness of resources and skills required.
Understand the differences between TS 16949:2009 and IATF 16949:2016
Scheduled dedicated training to take place at your offices, a venue of your choice or online on your chosen date. The one-day course includes 11 modules and interactive workshops, allowing your team to discuss how IATF 16949 can be successfully implemented within your organisation. Arrange for the Understanding IATF 16949:2016 Training Course to take place on a date and at a location which is convenient for your team.
For Scheduled Training courses, please select from the Course Dates and Venues table below.
Customer Reviews
Relevant to our business
The tutor  had a broad knowledge and was able to make the course relevant to our business. She was happy to learn and to discuss concepts and detail that we did not know.
Scottish Leather Group Operations Limited|18th Dec, 2020
Excellent
Excellent Tutor
Goonvean Fibres Ltd|7th Dec, 2020
Knowledgeable and experienced tutor
The tutor had a lot of very good knowledge and experience of auditing and this showed throughout the two day course. I have now had time to put into practice what I what I was taught and it is amazing...
Auto Turned Products|18th Nov, 2020
Applicable to our industry
Tutor presented the course applied to our industry, allowing us to better transpose all examples into our work.
Crane Building Services & Utilities|31st Oct, 2020
Practical
Course was more practical than I imagined
Enersys|16th Oct, 2020
Well Explained
Having the course folder in front of me made it easy to follow along with tutor. The tutor was very clear and explained things well. I also felt more confident to talk in a virtual classroom.
Goodridge Ltd|16th Aug, 2020