ISO 50001 Training Courses
ISO 50001 provides a framework for an Energy Management Systems (EnMS) enabling organisations to develop an effective policy, make informed decisions using data, measure, review and continually improve their energy management and usage.
Bywater offers a range of ISO 50001 Training courses to enable delegates to understand, implement and maintain an effective EnMS, both online and face to face at venues across the UK.
Scheduled Training
Our ISO 50001 training courses are available online and at locations including Coventry, Bristol, Leeds, Glasgow and London.
To view all course dates please select the Dates & Venues button next to your preferred ISO 50001 training course below.
Dedicated Training
All of our ISO 50001 training courses can take place on a dedicated basis, either online or at a venue of your choice.  The courses can be tailored to meet your organisations requirements and take place on a date which is suitable for your team. Please select the following link to request a quote.
Consultancy
We can provide additional support to those wishing to achieve or maintain ISO 50001 certification in the way of Management Systems Consultancy Services.  Please follow the link to find out more.
ISO 50001 Course Listing
This one-day introduction to ISO 50001 provides an overview of the Standard and Energy Management Systems (EnMS). Key topics of the course include:

The effects and benefits of an EnMS
How to measure and monitor energy performance indicators
What Certification entails, including how it can satisfy obligations to the UK Energy Saving Opportunity Scheme (ESOS).

Next Course: 10 August 2020

Online

This two-day ISO 50001 Internal Auditor training course is suitable for individuals looking to audit an Energy Management System (EnMS).
The training course includes a detailed introduction to the standard, so no prior knowledge or training is required. As well as introducing ISO 50001 this training course will equip delegates with the skills and knowledge required to plan, conduct and follow up on an internal audit. 

Next Course: 11 - 12 August 2020

Online

Suitable for those looking to implement an Energy Management System (EnMS) using ISO 50001 as a framework. The course will cover: 

An overview and analysis of ISO 50001 
Gap Analysis 
Designing and documenting an ISO 50001 EnMS 
Measuring the success of an EnMS 

Next Course: 23 - 24 September 2020 in

Coventry
Customer Reviews
Great virtual delivery
It's great how the course has been adapted and still able to run as it would under normal circumstances without any of the content being affected
Ziath Ltd|14th Jul, 2020
Exceeded expectations
The course in general far exceed my expectations. Having never used Bywater before I was unsure on the standard of learning provided but the course was excellent and covered a wide range topics. The training material provided was really good.
Hertfordshire Constabulary|14th Jul, 2020
Knowledgeable and experienced tutor
The tutor was a very knowledgeable and experienced tutor during the lead auditor course. Also, Bywater's course is tailored to give a broad understanding not only to ISO/IEC 17025 but to shows its link to ISO 9001.
SGS North America, Inc. (Vallejo)|13th Jul, 2020
Perfect
The course was perfect, and was exactly what I was looking for to progress in the field
Oceaneering International Services Limited|13th Jul, 2020
Beneficial and enjoyable
I thoroughly enjoyed the course. I found the case studies extremely useful, particularly in terms of making assumptions on evidence. I was comfortable with the course, and was really happy with the way it all came together into root cause...
The Fremantle Trust|13th Jul, 2020
Extremely engaging
The tutor was extremely engaging and made sure that all of us where actively involved throughout the course
Lopez And White Partnership Ltd|13th Jul, 2020
Other Subject Areas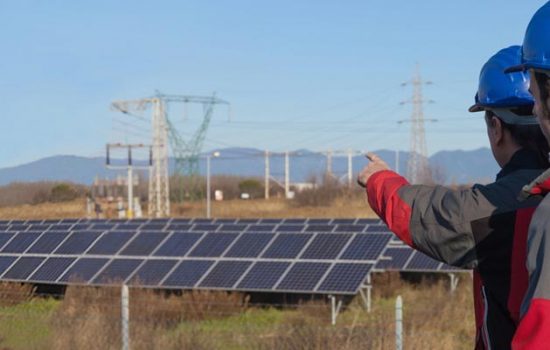 ISO 14001 Training Courses
Improve your environmental performance with our ISO 14001 Environmental Management Systems (EMS) training courses.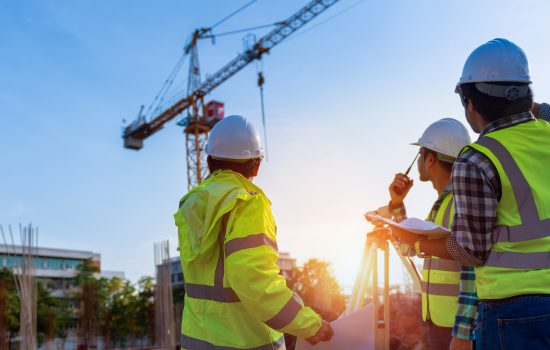 ISO 45001 Training Courses
Ensure your workplace is a safe environment for all with our ISO 45001 Occupational Health & Safety (OH&S) Management System training courses.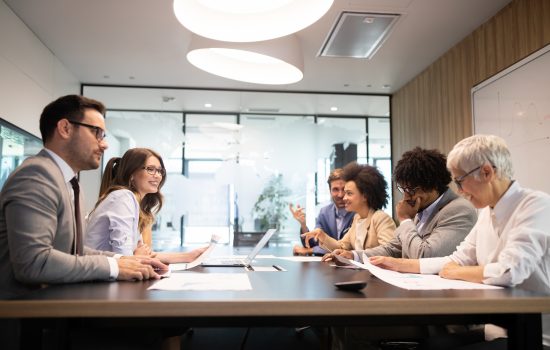 Leadership and Management Training Courses
Ensure management are equipped with the skills to influence and implement change effectively, in turn improving productivity and results for your organisation.