Bywater is the UK's leading independent provider of management systems and business improvement training and consultancy with one of the largest ranges of online and public courses certified by professional bodies including CQI and IRCA, IEMA and IOSH.
We have a committed team that go above and beyond to provide a service and learning experience that surpasses customer expectations. By reacting to demand, tightly monitoring feedback and relentlessly analysing our performance with the aim of improving our service, we continue to help organisations run more effective management systems, improve the quality of their products and services and support them in achieving their goals.
History
Bywater was first established in 1982 as a training and consultancy provider focused on strategy and management systems implementation within the Oil and Gas industry. Since then we have grown to become one of the largest independent providers of management systems and business improvement training courses in the UK. Click to learn more.
Subject Matter Experts
All of our course tutors and consultants are leaders in their fields, often with decades of practical experience in the application of their subject and many working for approval bodies and technical committees on the development of international standards.  They are highly experienced trainers that engage and connect with what matters most to our customers, whether that is implementing or improving their management systems, reducing waste and variation within processes or managing supplier relationships and optimising contract performance.
All of our trainers are supported with ongoing performance and development reviews and are provided with the very latest training materials, methodology and best practice teaching techniques.
Independence
Unlike certification bodies governed by ISO 17021 Conformity Assessment Requirements that are restricted to providing training based on generic information rather than client specific solutions, our independence from the certification process allows us to focus entirely on your learning objectives and tailor courses to give you the most effective training experience. This tailored approach can include holding conversations and providing advice around company specific issues, incorporating your own documentation and procedures within the training materials or creating a bespoke course to meet your training requirements.
Our independence and the benefits of our impartiality extend to management systems consultancy and pre-assessment audits.
Our Locations
Our training courses are available within our Virtual Classroom, at over 20 venues across the UK and at client premises. Our Virtual Classroom environment allows delegates to learn from the comfort of their own home or office whilst our handpicked training venues, with residential and non-residential places available, provides a distraction-free learning environment with various added comforts including scenic views, onsite restaurants, gyms, and swimming pools.
Training
With over 100 course titles to choose from Bywater is the UK's leading independent provider of Management Systems and Business Improvement training. As Approved Training Providers we offer a range courses certified by professional bodies including CQI & IRCA, IEMA and IOSH. Due to our independence we are also able to offer bespoke training courses to meet your requirements.
Consultancy
We understand continual improve is key to a company's success. We provide consultancy services to organisations of all sizes offering professional support, guidance and advice from our independent subject matter experts. Our consultants will work with you to identify your requirements and provide effective, sustainable solutions to allow your organisation to achieve your goals.
Our Clients
Bywater believes building good relationships and understanding our customers' requirements is essential. By doing this we continue to deliver the best training or consultancy to meet our our customers' needs, this is reflected in our customers coming back to us time and time again.
We work with organisations from a range of industries from small UK based companies to internationally renowned ones.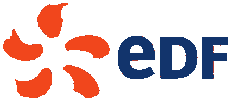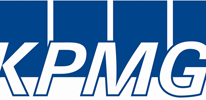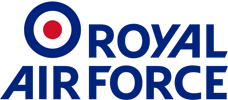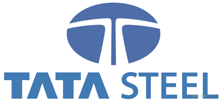 Customer Reviews
Great interactive methodology
My first time to take virtual classroom experience; great interactive methodology
Private|27th Nov, 2020
Better than expected
It was the tutor's knowledge and experience which was even better than expected. The course wouldn't have been nearly as good without him.
Adsyst (Automation) Ltd|27th Nov, 2020
Well presented
Training was well presented and the content provided was clear and easy to read. Classroom exercises were conducted via zoom which worked really well.
Pipeline Engineering|25th Nov, 2020
Wealth of knowledge
The tutor had a wealth of knowledge and was well received by all course delegates.
Tata Steel Europe|25th Nov, 2020
Great learning experience
The tutor did a great job on teaching through virtual classroom. She involved everyone and helped with any questions etc. Great job and great learning experience.
Portland Port|25th Nov, 2020
Excellent
Excellent, very knowledgeable and engaging
Team Fusion Ltd|24th Nov, 2020