ISO 27001 Training Courses
ISO 27001 Information Security Management Systems (ISMS) outlines the requirements necessary for organisations to protect the integrity, availability and confidentiality of information they hold.
Bywater is a leading provider of classroom and online ISO 27001 training courses including our CQI and IRCA certified ISO 27001 Lead Auditor training course and ISO 27001 Auditor Conversion training course. Our courses offer delegates the knowledge and skills to implement, maintain and continually improve an ISMS. Supportive training is available in subjects such as ISO 31000 Risk Management and ISO 22301 Business Continuity Management Systems (BCMS).
Our ISO 27001 ISMS training courses take place online and at locations across the UK including Manchester, Glasgow, Southampton and Northamptonshire.
To view all course dates please select the Dates & Venues button next to your preferred ISO 27001 ISMS training course below.
Our ISMS training courses can take place on a
dedicated
basis at a venue of your choice. The courses include interactive workshops which encourage team discussions around successfully implementing ISO 27001 within your organisation. Please select the following link to
request a quote
.
Our Management Systems Consultancy Services can provide additional support to those wishing to achieve or maintain ISO 27001 certification. Please follow the link to
find out more
.
ISO 27001 Course Listing
CQI and IRCA certified, on successful completion of this course, delegates will be awarded with an internationally recognised CQI and IRCA approved certificate.
Auditing of the Information Security Management System (ISMS) helps to identify potential risks, meets ISO 27001 requirements and identifies better ways to keep information secure. 
Through a central case study delegates will learn to plan, conduct and follow up a ISO 27001 audit. 

Next Course: 26 - 30 April 2021

Online

This 2-day ISO 27001 ISMS Internal Auditor Training Course will equip delegates with the required skills and confidence to perform internal Information Security Management System audits.
The course covers key topics including factors that determine audit frequency, audit planning and nonconformity report writing.
Establish conformity of a management system against ISO 27001 and in accordance with ISO 19011 and ISO 17021.

Next Course: 18 - 19 May 2021

Online

Introduces delegates to the clauses and definitions within ISO 27001
Understand the key features to consider prior to implementing an information security management system (ISMS) 
Identify and assess potential current threats to organisations

Next Course: 17 May 2021

Online

CQI and IRCA certified ISMS Auditor Conversion course designed for existing auditors looking to gain the knowledge and skills to audit against ISO 27001 
Provides the knowledge and skills to plan, conduct, report and follow up an audit of an ISMS 
Learn to undertake 1st, 2nd and 3rd party audits of an ISMS 

Next Course: 21 - 23 June 2021

Online

Provides delegates with an understanding of the process for implementing an ISO 27001 Information Security Management System.
The course includes an introduction to the standard and covers key topics such as the process for a gap analysis and the certification process.
Understand the certification process and acquire the tools for the maintaining of an effective ISMS.

Designed for existing QMS auditors, the course incorporates Information Security within a Quality Management System Audit
Gain the skills to audit a process in an integrated way with Quality Management and Information Security requirements
Provides delegates with knowledge of the principles of Information Security 

Understand the clauses and requirements of ISO 22301 :2019 
Identity the benefits of effective Business Continuity Management
Understand the importance of the Business Continuity Management Lifecycle and recover from a significant business interruption

Designed for those seeking to understand the framework of risk management and how it can be applied effectively to improve the identification of opportunities and threats within the organisation, and make effective use of resources to control risk, to enhance the company's performance.
Logically following the 5-step process of establishing context, risk identification, analysis, evaluation and risk treatment, the course will allow delegates to extend their current risk management knowledge and make appropriate decisions to suit risks identified.

Next Course: 22 April 2021

Online
Customer Reviews
Very well ran
Firstly I just want to say the ISO 27001:2013 Lead Auditor course which I attended a couple of weeks ago was very well ran and considering it was the first virtual course I have attended it certainly gave me confidence in...
M Sutton|26th Feb, 2021
Very knowledgeable tutor
The tutor was clearly very knowledgeable and able to provide very hands on, relevant knowledge
Derivco Sports|25th Feb, 2021
Tailored to individuals needs
The tutor was full of amazing experience and could give real life examples and tailor the course to individuals needs.
SWLAP|9th Feb, 2021
Engaging virtual training course
It was more engaging than I thought it would be.
CHAS 2013 Ltd|7th Jan, 2021
Excellent
Trainer was excellent at virtual presenting and keeping the participants engaged.
CHAS 2013 Ltd|6th Nov, 2020
Explained in great detail
The tutor explained everything is great detail which I was able to understand and will implement in my day to day routines and ensure CHAS as a whole is data protected in every single way.
CHAS 2013 Ltd|30th Oct, 2020
Other Subject Areas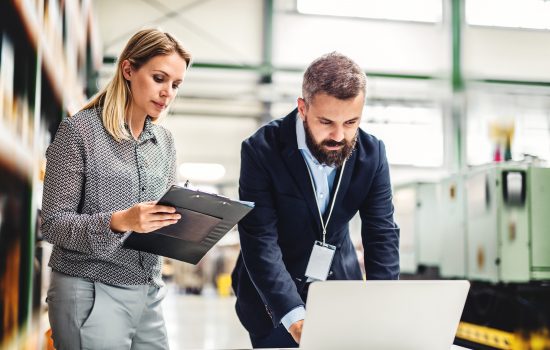 ISO 9001 Training Courses
Improve consistency and increase customer satisfaction with our ISO 9001 Quality Management Systems (QMS) training courses.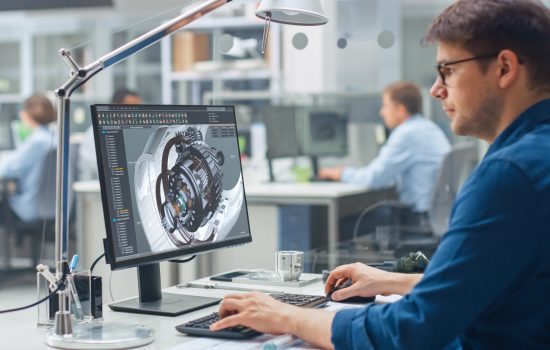 Lean and Six Sigma Training Courses
Reduce waste and variation, eliminate defects and deliver value for your customers with our Lean & Six Sigma training courses.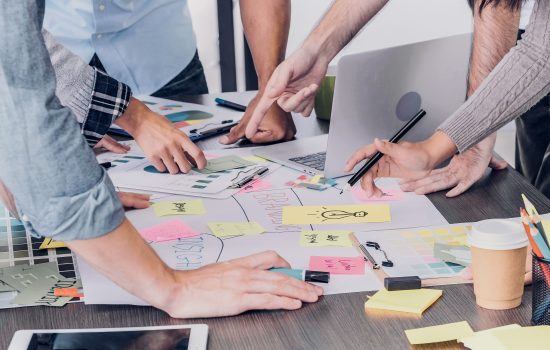 Root Cause Analysis Training Courses
Identify the root causes of problems, prevent recurrence and improve customer satisfaction with our Root Cause Analysis training courses, for all industry sectors.