Integrated ISMS & QMS Auditor Training Course
DURATION OF COURSE
2 days
CPD
Equivalent to 14 hours
CERTIFICATES
All delegates will receive a certification on completion.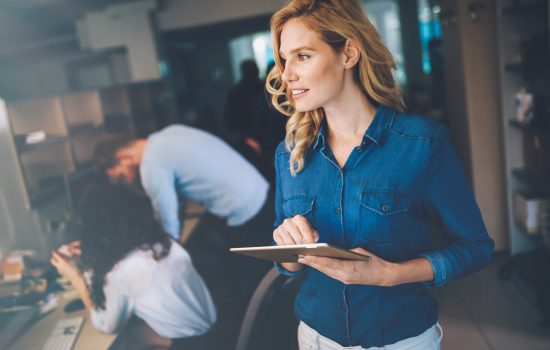 Incorporating Information Security within a Quality Management System Audit – for Existing QMS Auditors
Information Security has evolved to become an essential part of everyday business. Breaches of information security not only affect a business's brand and reputation, but it can also impact on day to day operations (including meeting customer requirements) and carries legal implications that frequently lead to companies being fined for breaching data protection. This, in addition to GDPR, means there is a stronger need for stricter information security practices in companies than ever before.
As Internal auditing is one of the fundamental activities for maintaining and improving a Management System, the internal auditor plays a highly important role in determining the effectiveness of an organisation's information security processes. This two-day Integrated  Information Security Management System (ISMS) & Quality Management System (QMS) Auditor training course is designed to provide students with an understanding of ISO 27001 and Information Security, both from an implementation and auditing perspective, so that they can incorporate information security criteria into their existing Quality Management System audits.
Introduction to Information Security and Information Security Management Systems
Integrating Information Security criteria into Quality Management System audits
Integrating Information Security into an existing QMS
 ISO/IEC 27001:2013 Requirements
ISO 9001:2015 clauses that relate to the management of
information security
The Integrated Management System Internal Audit Process

Planning the audit (including QMS/ISMS checklist)
Conducting an integrated QMS/ISMS audit
Reporting, including non-conformity statements
Follow-up
This Integrated ISMS & QMS Auditor Training Course is highly suitable for:
Existing 1st, 2nd and 3rd party QMS auditors looking to expand their knowledge to be able to incorporate Information Security within their QMS audits
Staff who will be involved in performing ISMS Internal Audits
Managers responsible for Information Security within their department or organisation
By the end of this course, delegates will have gained:
knowledge of the principles of Information Security
an understanding of the key elements of ISO 27001:2013
an appreciation of how Information Security forms part of ISO 9001:2015
the skills to audit a process with Information Security requirements
the skills to audit a process in an integrated way with Quality Management and Information Security requirements.
Course Delivery
This course is available on a dedicated basis. Please contact our team on 0333 123 9001 to discuss scheduling training on your preferred date at your premises, a venue of your choice or within our virtual classroom.
Customer Reviews
Highly qualified tutor
I wasn't expecting such a highly qualified tutor which so much experience to call upon. It was all very good
Achilles Information Limited|17th Jan, 2021
Enjoyable and rewarding
I did have reservations about whether it would work doing the course this way, but it was a very enjoyable and rewarding experience
WCS Services|16th Jan, 2021
Well managed virtual course
Very well managed and still worked. I would consider virtual over actually attending somewhere going forward
EDF Energy|13th Jan, 2021
Interesting
From the very first welcome, right through to the last exam, you were put at ease. The delivery of the course was made interesting, and delivered in a cheery but professional manner. It was a good, well run, course.
Cambridge Econometrics|12th Jan, 2021
Good presentation
Engaging, knowledgeable. Good presentation.
Mechatherm International Limited|12th Jan, 2021
Interesting and informative
The tutor made the course very interesting and informative
AMS Instrumentation & Control Ltd|11th Jan, 2021