ISO 14001 Lead Auditor Training Course
DURATION OF COURSE
5 days
CPD
Equivalent to 40 hours
CERTIFICATES
All delegates will receive a certification on completion.
CERTIFICATION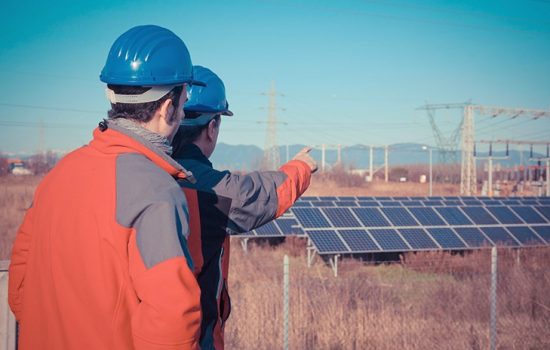 An IEMA, CQI and IRCA (Course ID: 2250) certified Lead Environmental Auditor training course based on ISO 14001:2015
Overview
This five day IEMA, CQI and IRCA Certified ISO 14001 Lead Auditor training course is designed to develop the delegate's knowledge of Environmental Management System (EMS) auditing and ISO 14001:2015, delivering a full understanding of the processes and techniques of EMS auditing and the requirements of ISO 14001. Pre-course study of the ISO 14001:2015 standard and EMAS is required to prepare delegates for the course.
EMS Auditing provides a proactive mechanism not only for identifying non-conformances to agreed practices, which could prejudice good performance, but also for identifying opportunities for enhancing performance. Properly focused, it is a key process both for ensuring compliance with ISO 14001 and for driving continuous improvement in an organisation's environmental performance.
This ISO 14001 Lead Auditor training course delivers its learning through theory, case studies and workshop sessions, including some group evening work.  It is IEMA, CQI and IRCA certified and fully meets the classroom training requirements for EMS Auditor registration with IEMA, CQI and IRCA. The course is assessed by continuous assessment and an examination, and is based on ISO 14001:2015.
Places are limited so to book please select the required course date below and complete the booking form. Alternatively call us on 0333 123 9001.
Key Topics
Environmental Performance Drivers, Benefits and Barriers
EMS Standards, Fundamentals and Definitions
In-depth Study of ISO 14001
The Eco-Management and Audit Scheme (EMAS)
Environmental Pollution Control Legislation
Environmental Policies, Objectives and Targets
Environmental Aspects Analysis
The Audit Process; Planning and Preparation; Performance; Reporting; Audit Follow-up
The IEMA EMS Auditor Registration Scheme
Who Should Attend
Those who will be involved in auditing Environmental Management Systems either in-depth internally or as 2nd or 3rd party auditors
Managers who are responsible for EMS audits
This course is suitable for those new to both auditing and ISO 14001, as well as auditors in other disciplines such as QMS and H&S
Outcomes
Through the combination of interactive tutorials, workshops, photo site tour, case studies and simulated audits, the ISO 14001 Lead Auditor training course will enable delegates to:
Apply the requirements and principles of ISO 14001 to the specific processes and needs of your company as well as those of your suppliers
Assess compliance of an organisation to meet your company's own internal or external (eg. Certification Body) requirements.
Plan, develop and implement an internal audit process appropriate to your organisation and which supports your environmental policy.
Conduct audits to professional criteria with confidence, gathering objective evidence through observation, interviewing, document trails to provide factual audit reports that will facilitate improvements to the EMS.
Achieve the formal training requirements to allow progression to becoming an IEMA, CQI and IRCA Registered Lead Auditor
Upon successful completion, delegates will gain points towards IEMA Environmental Auditor registration and all delegates will receive an IEMA certificate.
Dedicated Training
The IEMA, CQI and IRCA certified ISO 14001 Lead Environmental Auditor Training Course can be held at your offices, a venue of your choice or online on your chosen date. The 5 day course is led by an ISO 14001 expert tutor. The course includes interactive workshops, case studies and team activities covering a range of topics including 'Documentation Feedback', 'Risk Assessment' and 'EMS Nonconformity Writing'.
For Scheduled Training courses, please select from the Course Dates and Venues table below.
Customer Reviews
Thorough and responsive
The tutor was very thorough and very responsive to group questions.
Grass Valley Ltd|24th Aug, 2020
Very Knowledgeable Tutor
Very knowledgeable and friendly tutor
Kindeva Drug Delivery|15th Aug, 2020
Enhanced Understanding of ISO 14001
As the course progressed over the three days, I developed a fuller understanding of how I could apply ISO 14001 to my advantage and my next steps to ensure a successful re-certification audit became a lot clearer.
The James Hutton Institute|14th Aug, 2020
Useful and interesting
Useful explanations within work booklet, interesting case study and very knowledgeable tutors
Metropolitan Police Service|31st Jul, 2020
Fantastic
I think the tutor was fantastic. She was very well prepared and led the virtual environment well
Momentum Transport Consultancy|10th Jul, 2020
Very informative
The course provided plenty of information, both in the presentation and pre-course notes provided. I'm so much more informed now.
AWE|23rd Jun, 2020