Introduction to ISO 14001 Environmental Management Systems Training Course
DURATION OF COURSE
1 days
CPD
Equivalent to 7 hours
CERTIFICATES
All delegates will receive a certification on completion.
CERTIFICATION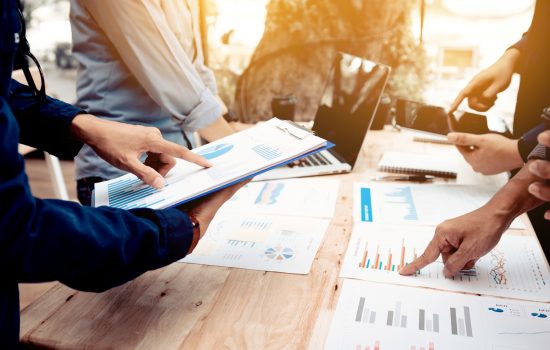 Overview
ISO 14001 is the international standard for environmental management systems and is used by organisations all over the world as a framework to protect the physical environment around us and as a driver for business improvement.  It defines the requirements for an effective environmental management system and is applicable to any organisation regardless of size or industry sector.
This one day Introduction to ISO 14001 training course will provide you with a thorough overview of environmental management systems – their purpose and benefits, and the structure and requirements of ISO 14001:2015.  You will learn to identify what elements of an organisation's activities, products or services can interact with the environment (environmental aspects) and the positive or negative changes these bring to the environment (environmental impacts), and how these feature within an internal audit.
This course is the first day of our three day IEMA certified Internal Environmental Management Systems (EMS) Auditor training course and can be booked as a standalone training session (please select from the dates & locations below or contact us for an in-house quotation) or as part of our IEMA course.
Key Topics
Much of the day will explore ISO 14001:2015 in detail, its structure, requirements (clauses), Annex A and the guidance within ISO 14004.  In addition, we will look at:
Reviewing the purpose and benefits of environmental management systems
Annex SL, the high level structure of ISO 14001:2015 and other management system standards
The role of internal audits within the EMS and Management Review
An introduction to the interrelationship of organisation Context, Interested Parties, Compliance Obligations, Environmental Aspects, Life Cycle Perspective, Risks & Opportunities and discussion of their importance for the auditor
Environmental aspects and impacts
The framework of UK environmental law
Who Should Attend
This training course is designed for anyone wishing to perform ISO 14001 audits who requires knowledge of this standard.  Indeed, it forms the first day of our 3 day IEMA certified Internal EMS Auditor training course and will provide you with a solid foundation for planning and preparing an internal or external environmental audit.
This course is also suitable for existing auditors (Quality, Information Security or Health & Safety) looking to transfer their skills to be able to audit environmental management systems against ISO 14001:2015, or simply for anyone seeking an appreciation of ISO 14001:2015 to understand the business benefits and considerations for implementation.
Outcomes
On completion of this one day Introduction to ISO 14001 training course you will have gained a thorough understanding of the purpose, structure and requirements of this international environmental management systems standard, ISO 14001:2015.
Moreover, you will be able to positively contribute to your organisation's environmental performance by better understanding its compliance obligations in terms of ISO 14001 requirements and environmental legislation, and by viewing the activities your business undertakes from a life-cycle perspective to establish its effect on the environment at different stages of a process.
You will be ready to take part in our ISO 14001 Internal Auditor course and this 1 day course is equivalent to 8 hours CPD.
Dedicated Training
The Introduction to ISO 14001 Environmental Management Systems Training Course can be held at your offices, a venue of your choice or online. The one-day course, led by an ISO 14001 expert tutor, includes 11 modules and interactive workshops which allow your team to discuss how ISO 14001 can be implemented within your organisation. Arrange for the course to take place on a date and at a location which is convenient for your team.
Customer Reviews
Extensive learning
I wasn't expecting to learn so much about the standard.
Saint Gobain Weber|28th Apr, 2020
Great location for efficient learning
Great food accommodation and grounds generally, helped to set the scene for efficient learning
Calderdale Council|8th Apr, 2020
Extremely knowledgeable with vast experience
The tutor was extremely knowledgeable and had vast auditing experience which really showed, particularly when he was able to quote sections of the codes to scenarios.
Pipeline Engineering|6th Apr, 2020
Great background knowledge
The tutor had great background knowledge
Veolia Energy Services Ltd|6th Apr, 2020
Highly relevant course content
The course contained relevant content and it helped that the tutor discussed certain topics more in-depth.
Steel & Alloy Processing Ltd|24th Feb, 2020
Great tutor!
The knowledge and experience of the tutor came across really well and they had a good approach to the course delivery that kept you focused.
Chapman Taylor LLP|12th Feb, 2020