Internal Environmental Management System (EMS) Auditor Training Course
DURATION OF COURSE
3 days
CPD
Equivalent to 24 hours
CERTIFICATES
All delegates will receive a certification on completion.
CERTIFICATION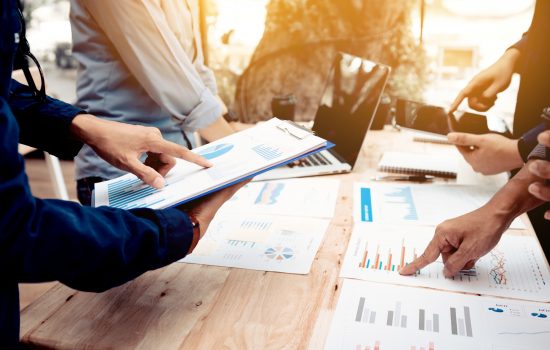 An IEMA certified Internal EMS Auditor training course based on ISO 14001:2015
The world is changing.  As resources dwindle, ecosystems are destroyed and our changing climate leads to more extreme weather, businesses are increasingly expected to manage their impact on the environment and contribute to a more sustainable future.  This is felt by increasing environmental legislation but is also rewarded by competitive advantages gained through sound environmental stewardship.
An effective Environmental Management System can help organisations manage their impact on the environment and improve the performance of their business, and Internal Auditors play the crucial role in assessing the effectiveness of this system and being a force for continual improvement.
Through a series of workshops and interactive tutorials, this 3 day IEMA certified Internal EMS Auditor training course will teach you how to conduct environmental management system audits for effectiveness, improvement and to determine compliance with the international standard for environmental management systems, ISO 14001.
Delegates are assessed by a combination of continuous assessment and an open book end of course examination and successful completion contributes towards IEMA Environmental Auditor registration.
Through a combination of expert led tutorials, practical workshops, case studies and role play based around real world environmental examples, the following topics are addressed:
The purpose and benefits of management systems and the high level structure of ISO 14001, Annex SL.
The role of Internal Audits within an Environmental Management System
Identifying Environmental Aspects, which may relate to:

Emissions to air
Releases to water and land
Use of raw materials and natural resources
Use of energy and energy emitted
Generation of waste
Use of space

The requirements of ISO 14001:2015
Environmental Legislation
Audit process, including:

Audit Planning – prioritising environmental risks
Checklists and preparation for audit interviews
Audit interviews
Clear and comprehensive non-conformity report writing
This course is designed for anyone wishing to plan, perform and conduct an Environmental Management Systems audit and report on its findings.
You may be an Environmental professional who is completely new to auditing, or an existing Quality, Health & Safety (or other) auditor wishing to understand the requirements of ISO 14001:2015, environmental aspects and their impacts, and how to conduct an effective EMS audit.
This IEMA training course is also suitable for anyone seeking points towards their IEMA membership or for existing IEMA Members wishing to broaden their knowledge and skills in environmental management systems.
Upon completion of this IEMA certified Internal Environmental Management Systems Auditor training course, delegates will have gained an understanding of the requirements of ISO 14001:2015 and its associated certification process.
You will have learned how to identify and explain environmental aspects and their impacts on the environment (positive or negative) and establish which are significant and how this will affect your audit priorities.  You will also be introduced to the framework of UK environmental law and where current environmental legislation can be found.
Following the international standard for auditing, ISO 19011, you will have acquired the knowledge and skills to competently audit an environmental management system for its effectiveness, compliance and improvement opportunities, through:
audit planning and preparation to determine audit priorities
effective checklist writing
sound questioning / interviewing techniques
evaluating findings using objective evidence
audit report writing
Upon successful completion, delegates will gain points towards IEMA Environmental Auditor registration and all delegates will receive an IEMA certificate.
This training course will contribute 24 hours towards your CPD (continuing professional development).
Our IEMA certified Internal Environmental System Auditor Course can be held at your offices, a venue of your choice or online on your chosen date.  Dedicated training is often more cost effective if you have several team members requiring the same training. The course includes a range of modules, interactive workshops and tutorials to allow your team to learn key concepts and discuss subjects including 'Audit types', 'Key Auditor Skills' and 'Audit reporting'.
For Scheduled Training courses, please select from the Course Dates and Venues table below.
Customer Reviews
Good team exercises
It ran smoothly and was a lot less awkward than other virtual classroom settings. The team exercises worked well with the breakout rooms as well.
EPS Ltd|15th Jan, 2021
Very positive experience
I found the whole experience very positive, including the booking staff, materials an course delivery. I didn't realise that it would be possible via break-out rooms to so effectively replicate the practical sessions.
WSP Textiles Limited|4th Jan, 2021
Perfect
It worked perfectly, didn't miss anything. Virtual rooms and share screen did all they needed to. I would probably now look for a virtual course rather than a classroom that I would need to travel to! I was happy with...
Reach Printing Services|11th Dec, 2020
Helpful
Very fluid and helpful
Axis Europe|9th Dec, 2020
Great case study
Great case study approach, kept with it throughout the duration of the course and the tutor knew the case study very well
Greenblue Consulting Ltd|3rd Dec, 2020
Great role play
The tutor was well prepared and really good at keeping us involved. Difficult points were explained properly. Thanks to his long term experience he was able to draw many examples and perform great role play situations.
Private|2nd Dec, 2020