ISO 13485:2016 Internal Auditor Course
DURATION OF COURSE
2 days
CPD
Equivalent to 14 hours
CERTIFICATES
All delegates will receive a certification on completion.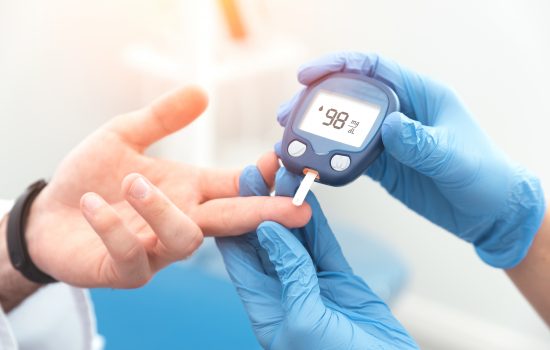 An Internal QMS Auditor Course based on ISO 13485:2016 for the Medical Devices industry.
Overview
This interactive and practical ISO 13485 internal auditor course will equip participants with the knowledge and skills they need to carry out effective, value adding audits of their ISO 13485 quality management systems.
It will help individuals understand the purpose of the quality management system, the structure and content of ISO 13485 and its relationship with regulatory requirements including the European Medical Devices Regulations (MDR) and the USA's FDA Quality System Regulation (QSR).
Participants will learn how audits can support the implementation and improvement of the management system and will develop audit skills and techniques to evaluate the conformance and effectiveness of processes.
This training course focuses on internal audits and will also be helpful for those conducting supplier audits or preparing for certification/ notified body audits.
Key Topics
An overview of quality management systems and the purpose, structure and content of ISO 13485:2016
What an internal audit is and the benefits they can bring
Internal audit requirements of ISO 13485
A structured, step by step approach to planning and preparing for an audit
Auditing skills, including;

Preparing a checklist and sampling plan
Building rapport with the auditee and creating a constructive environment for the audit
Questioning, listening and note taking
Gathering audit evidence and evaluating it against defined criteria/requirements
Writing clear, concise audit reports

The correction and corrective action process
Follow up and close out of non conformances
An overview of the Medical Device Requirements 2017 and current FDA QSR requirements and how they relate to ISO 13485 internal audits.
Who Should Attend
This course will be helpful for anyone who is tasked with carrying out audits, particularly internal but also supplier audits and those who may be involved in audits as an auditee, helping them prepare for the audit and demonstrate their understanding of the quality management system.  This may include:
Internal quality management systems auditors
Supplier auditors
Quality / Audit / Compliance / Regulatory Affairs managers
Auditees preparing for certification audits, including

Top management
Heads of departments
Process owners
Outcomes
By the end of this two day internal auditor training course, participants will be able to:
Explain the purpose, structure and content of ISO 13485
Outline the content of EU MDR and the USA FDA requirements for medical devices and their relationship with ISO 13485
Describe the roles and responsibilities of an auditor
Plan, conduct, report and follow up an internal audit
Evaluate conformance of processes to ISO 13485 related internal and regulatory requirements
Dedicated Training
Led by a ISO 13485 expert tutor, the two-day ISO 13485:2016 Internal Auditing training course can occur at your premises, a venue of your choice or online. Interactive workshops encourage team discussions on how to successfully perform internal audits within your organisation. Dedicated training is often more cost effective and convenient for organisations with several employees requiring training.
Customer Reviews
Exceeded expectations
The course in general far exceed my expectations. Having never used Bywater before I was unsure on the standard of learning provided but the course was excellent and covered a wide range topics. The training material provided was really good.
Hertfordshire Constabulary|14th Jul, 2020
Knowledgeable and experienced tutor
The tutor was a very knowledgeable and experienced tutor during the lead auditor course. Also, Bywater's course is tailored to give a broad understanding not only to ISO/IEC 17025 but to shows its link to ISO 9001.
SGS North America, Inc. (Vallejo)|13th Jul, 2020
Perfect
The course was perfect, and was exactly what I was looking for to progress in the field
Oceaneering International Services Limited|13th Jul, 2020
Informative
The tutor made the course fun but informative and helped increase my enthusiasm and understanding of the subject
West Yorkshire Police|10th Jul, 2020
Informative, interesting and entertaining
Simply, it was great! Informative, always interesting, entertaining.I have learnt a lot in the past few days, all this will go in my experience bag and it can only be useful.
Dyson Technology Ltd|29th Jun, 2020
Engaging virtual course
Good virtual delivery with an engaging instructor
Plymouth Marine Laboratory|26th Jun, 2020