Introduction to ISO 13485:2016 for Medical Devices
DURATION OF COURSE
1 days
CPD
Equivalent to 7 hours
CERTIFICATES
All delegates will receive a certification on completion.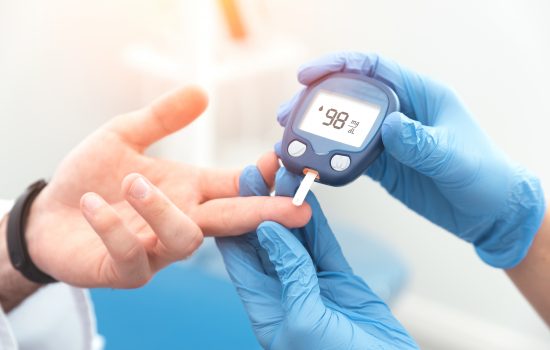 Introduction to ISO 13485:2016 Quality Standard for the Medical Device Industry
This practical ISO 13485 training workshop introduces the quality standard for the medical device industry and provides delegates with a basic knowledge of the background, structure and requirements of the Medical Device Directive and CE marking and how the Standard relates to those requirements.
Providing an overview of the intent and requirements of ISO 13485 and the related guides and standards, this introduction will guide organisations in reviewing current processes and systems, planning how to implement the Standard and understanding the challenges and benefits associated with the process approach to managing the quality management system.
Introduction and overview of the requirements of ISO 13485
Comparison of the requirements of ISO13485 with FDA'S QSR and ISO9001 requirements.
Introduction to the Guide ISO/TR14969
Risk management requirements and ISO 14791
The implications of ISO 13485 for the Medical Device Industry in maintaining registration and market approval.

ISO13485 is required by Canada, Japan and Australasia
ISO13485 is the direct equivalent to QSR

Analysis of a process-based management system and the impact this may have on a company's procedural based system.
The approach of Regulators.
Sources of information and further development
Executives and Senior Management
General Managers/Business Unit Managers
Quality and Regulatory Professionals
Management Representatives/Internal and External Auditors
Those seeking an understanding of the revisions
By the end of this ISO 13485 training course, delegates will be able to:
Interpret the basic requirements of ISO 13485 as it relates to quality management systems.
Apply the process approach to managing a company's quality system, its control and effectiveness.
Compare ISO 13485 with ISO9001 and the FDA's QSR requirements with the view of implementing the Standard.
Identify the importance of Design Control, Corrective and Preventative Action (CAPA) and Production and Process Control (P&PC) and how these can add value to processes.
Practical workshops are designed to reinforce the discussions and topics. This style of delivery makes the course both memorable and enjoyable for participants, ensuring long-term learning
Schedule the Introduction to ISO 13485:2016 for Medical Devices training course to take place at your offices, a venue of your choice or online on your preferred date. The one-day course includes 10 modules and interactive workshops, allowing your team to discuss how ISO 13485:2016 can be successfully implemented within your organisation. Arrange for the course to take place on a date and at a location which is convenient for your team.
For Scheduled Training courses, please select from the Course Dates and Venues table below.
Customer Reviews
Enjoyable
It was a very difficult topic to deliver and the tutor made it very enjoyable
Colas Limited|14th Jan, 2021
Experienced tutor
I thought the tutor was able to answer queries well. His experience came through strongly and I always like tutors that have done what they are teaching.
Sussex Police|14th Jan, 2021
Engaging and detailed
I was not expecting course delivery to be so engaging and detailed online.
Sussex Police|11th Jan, 2021
Informative and fun
The way that the tutor put the course was very informative and he made learning fun as well. I didn't feel like I was under pressure to get things done and the information he gave me stuck with me more.
No7 Contact Lenses|6th Jan, 2021
Fantastic, interesting & professional
The tutor was absolutely fantastic, he made the training very interesting, funny but still extremely professional. His experience, knowledge and the ability to provide brilliant examples for every part of the training, made it very interesting and beneficial.
Sussex Police|31st Dec, 2020
Very knowledgeable tutor, excellent delivery
Very knowledgeable and excellent ability to deliver knowledge in a way that others can understand. Uses experience to back up points and to make it fun (which is well done given the dry nature of the subject)
Sussex Police|21st Dec, 2020