Procurement and Contract Management Training Courses
Procurement and Contract Management Training Courses are highly beneficial for organisations who wish to achieve savings, greater efficiency and value from their contracts.
Bywater has extensive experience in delivering procurement and contract management training across a range of industries for companies such as BP, BMW, Westminster City Council and London South Bank University. We believe that you can achieve improved contract performance and significant savings by establishing robust processes to meet organisational objectives and policies, be compliant with relevant regulations and ensure have the appropriate knowledge and skills to deliver improved supplier performance.
Scheduled Training
Our Contract Management Training Courses are available online and at venues across the UK including Manchester, London, West Yorkshire and Glasgow. All delegates are provided with course materials and certificates upon completion.
Dedicated Training
All of Procurement and Contract Management Training Courses take place on a dedicated basis at a venue of your choice or online. The courses can be tailored to your requirements to help you meet your objectives. Please select the following link to request a quote.
Consultancy
We can provide further support through our Procurement and Contract Management Consultancy Services which are tailored to meet your organisation's objectives.
Procurement and Contract Management Course Listing
Designed to enhance the performance and confidence of staff directly involved in managing supplier contracts, thereby optimising the delivery of value from external contracts.
Provides a detailed understanding of the contract management lifecycle and how to establish a robust contract management process.
Provides insight to best practice contract management tools, techniques and approaches to performance and relationship management.

Next Course: 29 - 30 September 2020

Online

Designed to build awareness of the contract management process and factors critical to the successful management of external supply contracts.
Suitable for staff new to contract management or other contract stakeholders indirectly involved in managing contracts who are interested in gaining an improved understanding of contract management principles.
Provides an understanding of what good contract management looks like.

Next Course: 29 September 2020

Online

Intensive workshops tailored to focus on client specific contract management challenges or improvement ambitions.
Workshop subject matter can include any combination of contract management aspects (e.g. performance management, cost reduction, contractual relationships, process improvement, risk management, contract variations).
Suitable for groups of personnel involved in managing contracts and depending on client objectives for the workshop may include combinations of contract managers, other contract stakeholders and contractor personnel.

Designed for anyone seeking an understanding of ISO 20400 and Sustainable Procurement, what it means and how it can unlock value from your procurement activities and supply chains. 

This one day ISO 20400 Sustainable Procurement training course provides an overview of the standard, including the fundamentals of 'sustainable procurement', how to incorporate sustainable considerations into procurement policy and strategy and how to organise your business towards sustainability by building on existing procurement processes.

Next Course: 18 September 2020

Online

Designed to provide non-procurement staff working in the Public Sector with a firm understanding of modern procurement practice and the Public Sector Procurement Regulations
Suitable for public sector management and staff who interface with procurement activities and need to better understand their organisation's procurement practices and processes
This course provides insight to public sector procurement providing delegates with insight as to how they may best support and contribute to their organisation's procurement objectives

Designed to help delegates understand and apply the new Public Procurement Regulations (2015) in their organisation and ensure they are aware of what needs to change to ensure legal compliance.      
Suitable for anyone involved in public sector commissioning, procurement and contract management or company commercial staff involved in bidding for public sector business.
(This workshop will not specifically address the new EU Utilities Directive of 2014, the new Concessions Directive of 2014, or public expenditure on Defence and Warlike stores).
The workshop provides insight to the different procurement procedures available from 2015 and how to plan a procurement depending on the procedure to be used.


Designed to give a detailed understanding of the category management process and practical knowledge of the tools and techniques used in good practice category management.
Suitable for procurement staff and management involved in category management, commercial and procurement teams seeking to implement a more strategic approach to sourcing or suppliers interested in understanding their customers' sourcing behaviour.
Provides a detailed understanding of category management, its challenges and how it can be implemented.

Designed to build awareness of the category management process and factors critical to successful sourcing adopting this approach.
Suitable for staff new to category management or other stakeholders involved in aspects of sourcing who are interested in gaining an improved understanding of category management principles and good practice.
Provides an understanding of what good category management looks like and how it can be implemented

Designed to provide awareness of key concepts relating to influencing, persuasion and negotiation and provide the opportunity to practice and receive feedback using procurement and contract management scenarios.
Suitable for procurement, contract management, operational and supplier management and staff involved in negotiating or managing supply contracts. 
This course provides good practice insight to the negotiation process and practice in the interpersonal skills required of commercial, procurement and contract managers.
Customer Reviews
Experienced tutor
Tutor had a huge range of applied experience to draw on and give examples.
Mercedes Amg High Performance Powertrains|4th Aug, 2020
Engaging course
The tutor was very thorough, patient and managed to keep you engaged and focused which is a great.
Knowledge Pool - Capita|1st Aug, 2020
Well delivered
The thought of a 2 day virtual course sent shivers down my spine and I thought it would be tedious. It was far from it. The tutor was very engaging, the content well delivered and the virtual breakout rooms managed...
MOD|31st Jul, 2020
Useful and interesting
Useful explanations within work booklet, interesting case study and very knowledgeable tutors
Metropolitan Police Service|31st Jul, 2020
Engaging
The tutor was able to include all of us in the classroom and group us into work teams. This enabled us to engage in the tasks and learn together.
Stork Technical Services UK Ltd|30th Jul, 2020
The Virtual Classroom made studying easier
The Virtual Classroom made studying much easier and more comfortable. It drastically reduced the stress when compared to a week-long on-site or live classroom experience. The reduction in stress made it easier to learn.
Emovis Operations Ltd|29th Jul, 2020
Other Subject Areas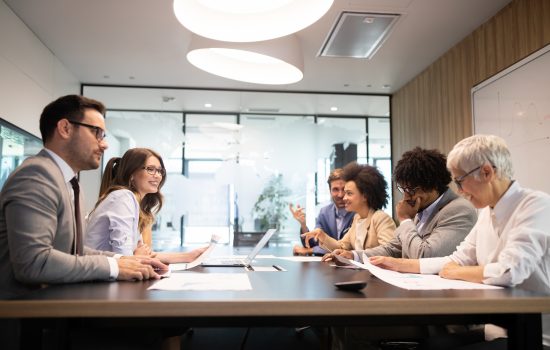 Leadership and Management Training Courses
Ensure management are equipped with the skills to influence and implement change effectively, in turn improving productivity and results for your organisation.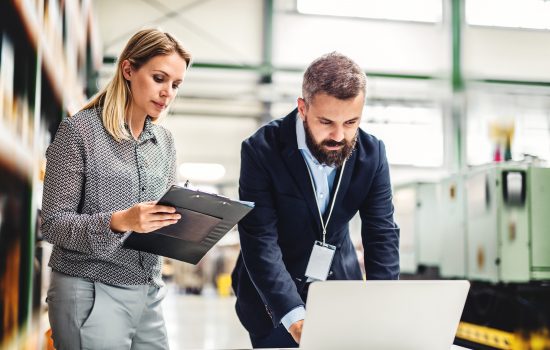 ISO 9001 Training Courses
Improve consistency and increase customer satisfaction with our ISO 9001 Quality Management Systems (QMS) training courses.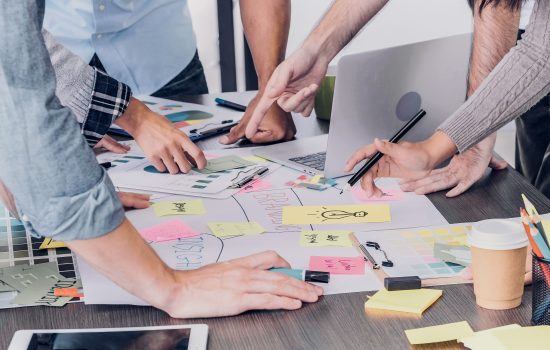 Root Cause Analysis Training Courses
Identify the root causes of problems, prevent recurrence and improve customer satisfaction with our Root Cause Analysis training courses, for all industry sectors.