Contract Management Fundamentals
DURATION OF COURSE
1 days
CPD
Equivalent to 7 hours
CERTIFICATES
All delegates will receive a certification on completion.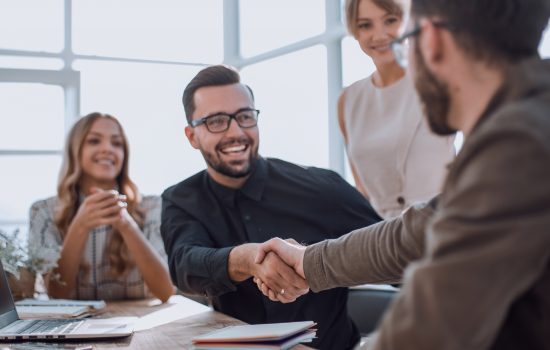 This 1 day, Contract Management training course is designed to build awareness of the contract management process and factors critical to the successful management of external supply contracts.
Contract Management is the means by which organisational objectives are delivered through contractual arrangements with suppliers. In many organisations the role of Contract Manager is delegated to operational management and therefore segregated, in terms of responsibilities, from the procurement process. Effective contract management requires a coordinated and structured approach to supplier management lead by individuals with a breadth of procedural and interpersonal skill sets.
This course is day 1 of our 2 day Contract Management training course.
The importance of contract management
Principles and concepts around contract management
The role of the Contract Manager
Attributes of a successful Contract Manager
The Contract Management Lifecycle
Identifying objectives (development, implementation, delivery and closure)
Critical success factors for effective contract delivery
Managing relationships in contracts
Managing contract performance
Risk management and business continuity
Contractual obligations
Performance management
Plan-Do-Check-Act (PDCA) cycle
Personnel responsible for managing low criticality supplier contracts
Managers responsible for supporting contract management staff (operations and procurement)
Supplier personnel responsible for managing contract delivery with their customers
Procurement and other contract stakeholder personnel requiring insight into contract management
On completion of this Contract Management training course delegates will:
Understand the importance and principles of contract management
Be aware of the role of the contract manager
Understand the contract management lifecycle and its phases and related activities
Understand the importance of effective contract relationship management
Be aware of the basic tools and techniques used in contract performance management
Be aware of what good contract management looks like
This Contract Management Fundamentals training course can be readily customised to enable client specific contract management strategy, policy and guidance to be incorporated into course materials and delivery. Dedicated training can occur at your premises, a venue of your choice or online. The training is often more cost effective for those wishing to train several employees.
For Scheduled Training courses, please select from the Course Dates and Venues table below.
Customer Reviews
Happy with the course
I was happy with the course and the way it was structured it gave me further insight in Contract Management
L&Q Group|12th Jan, 2021
Comprehensive and detailed
Comprehensive and detailed pack of materials. Trainer was experienced and knowledgeable, did as best to adapt to training given the virtual environment.
L&Q Group|24th Dec, 2020
Great online course
The tutor was extremely knowledgeable and answered all our questions. He was great to do the online course. I was optimistic at first doing it online but there was a great interaction from the tutor and he held the course...
L&Q Group|18th Dec, 2020
Extremely detailed
The course booklet was extremely detailed and useful and will be a helpful reference point for future work
University of Birmingham|30th Oct, 2020
I can see so many opportunities to apply this learning
I hoped this would applicable in my role and organisation, after the weeks course I can see so may opportunities to apply this learning
British Transport Police|19th Jun, 2020
Very interesting!
The number of real-life examples made it seem more real, and interesting.
Epsrc - UK Research & Innovation|11th Feb, 2020