Contract Management Fundamentals
DURATION OF COURSE
1 days
CPD
Equivalent to 7 hours
CERTIFICATES
All delegates will receive a certification on completion.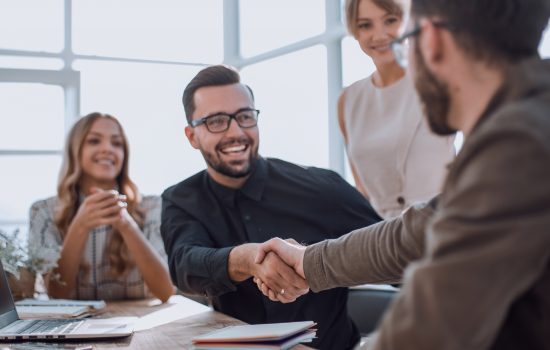 Overview
This 1 day, Contract Management training course is designed to build awareness of the contract management process and factors critical to the successful management of external supply contracts.
Contract Management is the means by which organisational objectives are delivered through contractual arrangements with suppliers. In many organisations the role of Contract Manager is delegated to operational management and therefore segregated, in terms of responsibilities, from the procurement process. Effective contract management requires a coordinated and structured approach to supplier management lead by individuals with a breadth of procedural and interpersonal skill sets.
You may also be interested in our 2 day Contract Management training course.
Key Topics
The importance of contract management
Principles and concepts around contract management
The role of the contract manager
The contract management process
Critical success factors for effective contract delivery
Managing relationships in contracts
Managing contract performance
Who Should Attend
Personnel responsible for managing low criticality supplier contracts
Managers responsible for supporting contract management staff (operations and procurement)
Supplier personnel responsible for managing contract delivery with their customers
Procurement and other contract stakeholder personnel requiring insight into contract management
Outcomes
On completion of this Contract Management training course delegates will:
Understand the importance and principles of contract management
Be aware of the role of the contract manager
Understand the contract management lifecycle and its phases and related activities
Understand the importance of effective contract relationship management
Be aware of the basic tools and techniques used in contract performance management
Be aware of what good contract management looks like
This Contract Management Fundamentals training course can be readily customised to enable client specific contract management strategy, policy and guidance to be incorporated into course materials and delivery. Dedicated training can occur at your premises, a venue of your choice or online. The training is often more cost effective for those wishing to train several employees.
Customer Reviews
Very interesting!
The number of real-life examples made it seem more real, and interesting.
Epsrc - UK Research & Innovation|11th Feb, 2020
Overall an excellent training course.
The role plays were really useful. The tutor was very clear and used very good real life examples.
Royal Bank of Scotland|14th Aug, 2018
Overall a useful course with a really good tutor!
The practical sessions and influencing techniques sessions were a useful part of the course. He was a really good tutor!
Royal Bank of Scotland|7th Aug, 2018
Excellent training which has improved my skills and was very informative.
Excellent training which has improved my skills and was very informative. The tutor was knowledgeable, informative, personable and skilled. I will use what I have learnt in my workplace to reduce the spend on suppliers. The course was well run,...
Royal Bank of Scotland|6th Aug, 2018
The tutor was very knowledgeable and backed up content with real examples.
The course covered all areas and the most useful part was the checklists for different areas in the contract. The tutor was very knowledgeable and backed up content with real examples. The materials was really comprehensive with useful checklists. I...
Chiltern & South Bucks Council|18th Jul, 2018
I have gained knowledge to implement new procedures
The course met my expectations as we have very little 'management' of contracts. The trainer was very knowledgeable and engaging. The performance management and all of the example template documents were a very useful part of the training to me....
Chiltern & South Bucks Council|17th Jul, 2018