Category Management Course - Process, Tools and Techniques
DURATION OF COURSE
2 days
CPD
Equivalent to 14 hours
CERTIFICATES
All delegates will receive a certification on completion.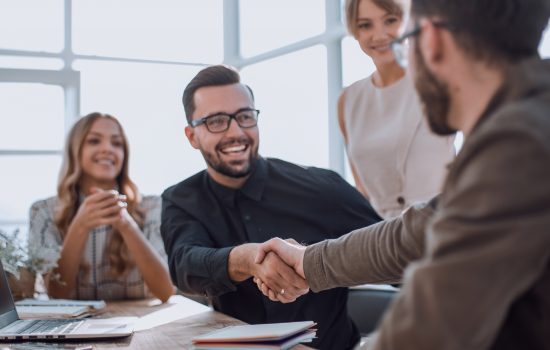 This two-day category management course is designed to enhance the performance of personnel involved in strategic sourcing and management teams looking to implement a more effective sourcing approach.
Category Management is a strategic and structured approach to the procurement of goods and services and ensures the procurement function deliverers enhanced value to the organisation. Contributing to the development and achievement of your organisational goals, category management delivers high performance from your supply market and an optimised supply chain.
This course is available on a dedicated basis and can be readily customised to enable client specific category management strategy, policy guidance and challenges to be incorporated into course materials and delivery.
What is category management?
Category management's role in contract lifecycle
Benefits of category management
Category management processes, tools and techniques:

Category and Team Mobilisation
Understanding the business needs
Gather Category Information
Strategic Analysis
Category Strategy
Plan and Launch Category Strategy
Managing Contract / Category Performance

The challenges of Category Management and how to overcome themox Information
Procurement staff and management involved in category management
Commercial and procurement teams seeking to implement a more strategic approach to sourcing
Supplier personnel interested in understanding their customers' sourcing behaviour.
On completion of this Category Management course delegates will:
Understand the process and how to apply it to different categories of spend
Be able to apply a range of tools and techniques used in the category management process
Be more strategically aware when developing sourcing options and making supply market decisions
Be aware of the governance structures which are used to support category management
Be able to apply change management techniques as part of the category management process
Have confidence to deal with a variety of category implementation and management challenges
Course Delivery
This course is available on a dedicated basis. Please contact our team on 0333 123 9001 to discuss scheduling training on your preferred date at your premises, a venue of your choice or within our virtual classroom.
Customer Reviews
Experienced tutor
The tutor had great knowledge and experience with ISO accreditation which helped greatly.
Premier Partnership|26th Feb, 2021
Experienced tutor
The tutor is very experienced and does best she can to transfer her knowledge to her students. She is also, very patient and delivers whole auditing atmosphere in one virtual classroom.
Metalcon|26th Feb, 2021
Very knowledgeable tutor
The tutor was clearly very knowledgeable and able to provide very hands on, relevant knowledge
Derivco Sports|25th Feb, 2021
Useful workshops
We were able to practice our skills in workshops which really helped all the information sink in.
Micron Bio-Systems Ltd|25th Feb, 2021
Applicable to our industry
The tutor was able to present the material with the benefit of many years practical experience. This help demonstrate why and how the course content was applicable to our specific industry.
Fugro|24th Feb, 2021
Patient & approachable tutor
The tutor has a patient, amiable, & deceptively light-touch presentation style which was very effective and made me feel welcomed on the course. He was very approachable and I felt comfortable asking for help when required.
The James Hutton Institute|24th Feb, 2021