ISO 20400 Sustainable Procurement Training Course
DURATION OF COURSE
1 days
CPD
Equivalent to 7 hours
CERTIFICATES
All delegates will receive a certification on completion.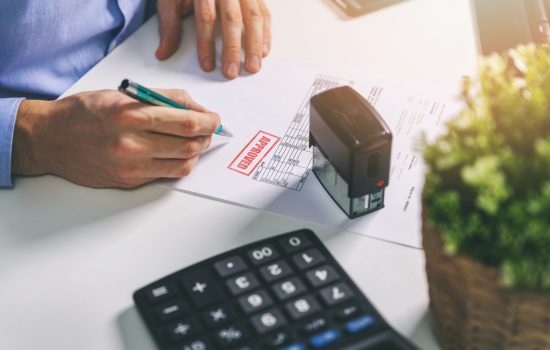 This 1 day ISO 20400 Sustainable Procurement training course provides an overview of 'sustainable procurement' and how this concept aims to deliver best value for money whilst ensuring organisations behave in socially, economically and environmentally responsible ways. You will explore ISO 20400:2017 in detail and understand how it can be used to identify 'sustainability' considerations across a range of procurement activities and how to integrate these into existing procurement practises.
With an ever increasing emphasis on sustainability, supply chains as well as internal activities are coming under increasing scrutiny by stakeholders. Procurement activities therefore need to be aligned with an organisation's corporate responsibility aspirations particularly with the publication of ISO 20400:2017 – Sustainable Procurement.
The concept of 'sustainable procurement', principles and core subjects.
Exploring the drivers for sustainable procurement.
Key sustainability impacts and considerations.
Integrating sustainability into procurement policy and strategy.
Organising the procurement function towards sustainability.
Integrating sustainability into the procurement process, including building on the existing process.
Anyone seeking an answer to 'why' organisations should undertake sustainable procurement.
Those tasked with developing a sustainable procurement strategy or sourcing strategy that includes sustainability.
Purchasing staff who need to take sustainability into account when making purchasing decisions.
Budget holders with responsibility for setting specifications and who need to understand how sustainability factors can be included in specifications.
Contract managers who need to monitor and manage supplier commitment to sustainability.
Other stakeholders (e.g. supplier staff) who would like to understand more about sustainable procurement or ISO 20400.
On completion of this ISO 20400 sustainability procurement training course, delegates will better understand:
The concept of sustainable procurement and the key issues driving the agenda.
The principles, core subjects and key considerations for sustainable procurement.
How to align an organisation's procurement activities with organisational objectives and goals.
How to set sustainable procurement priorities including how to handle and resolve potential conflicts.
How to achieve sustainability priorities through integrating sustainability considerations at a strategic level.
The conditions required to continually improve the performance of the system.
Practical issues when using sustainability criteria for supplier selection.
Course Delivery
This course is available on a dedicated basis. Please contact our team on 0333 123 9001 to discuss scheduling training on your preferred date at your premises, a venue of your choice or within our virtual classroom.
Customer Reviews
Experienced tutor
The tutor had great knowledge and experience with ISO accreditation which helped greatly.
Premier Partnership|26th Feb, 2021
Experienced tutor
The tutor is very experienced and does best she can to transfer her knowledge to her students. She is also, very patient and delivers whole auditing atmosphere in one virtual classroom.
Metalcon|26th Feb, 2021
Very knowledgeable tutor
The tutor was clearly very knowledgeable and able to provide very hands on, relevant knowledge
Derivco Sports|25th Feb, 2021
Useful workshops
We were able to practice our skills in workshops which really helped all the information sink in.
Micron Bio-Systems Ltd|25th Feb, 2021
Applicable to our industry
The tutor was able to present the material with the benefit of many years practical experience. This help demonstrate why and how the course content was applicable to our specific industry.
Fugro|24th Feb, 2021
Patient & approachable tutor
The tutor has a patient, amiable, & deceptively light-touch presentation style which was very effective and made me feel welcomed on the course. He was very approachable and I felt comfortable asking for help when required.
The James Hutton Institute|24th Feb, 2021