ISO 9001 Lead Auditor Training Course
DURATION OF COURSE
5 days
CPD
Equivalent to 40 hours
CERTIFICATES
All delegates will receive a certification on completion.
CERTIFICATION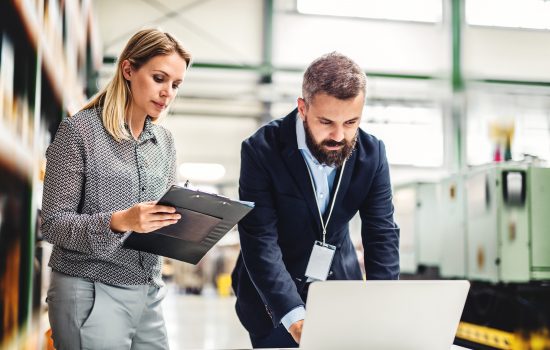 A CQI and IRCA Certified ISO 9001 Quality Management System (QMS) Auditor/Lead Auditor training course online or in person (Course ID: 17954)
Overview
Auditing a Quality Management System is a prime mechanism for identifying and developing improvement opportunities, but that can only happen if the audit process is focused on capability and effectiveness. This five day ISO 9001 Lead Auditor training course reflects fully the concepts and requirements of ISO 9001 representing the very latest approach for internal and external auditing, and is designed to:
provide delegates with the essential knowledge and skills related to the process of auditing quality management systems in relation to ISO 9001:2015
outline the fundamentals of auditing practice and provide practical experience in planning, performing and reporting the audit, and to consider the issues related to managing the audit programme and the audit
demonstrate the process for determining the effectiveness of the company's management system in achieving the declared business quality objectives
provide an understanding of the follow-up actions that seek to verify the effectiveness of a supplier's implemented improvements
address the guidelines in ISO 19011 and CQI and IRCA registration criteria
Key Topics
Through a series of workshops and role plays, delegates are exposed to a wide variety of situations to enable them to apply and practice their skills in every phase of the audit process, from Opening Meeting to Final Report. One central case study builds throughout the course to demonstrate how both customer and supplier objectives can be achieved and the course concludes with an examination on the final day.
Key topics include:
Principles of Business Process Management
Business Management Systems
Management System Standards (ISO 9001 Series)
Introduction to Auditing
Managing the Audit Programme
Audit Planning and Preparation
Performing an audit
Audit Reporting and Follow Up
Who Should Attend
Those who will be involved in conducting 1st, 2nd and / or 3rd party audits
Managers who will be responsible for audit teams
Those wishing to apply for IRCA QMS Auditor grades*
Some individuals find it beneficial to attend our Introduction to ISO 9001:2015 training course to gain an understanding of the requirements (clauses) of ISO 9001 and of key quality management principles. CQI and IRCA expect students to have this prior knowledge.
CQI and IRCA certified Lead Auditor courses are not designed to impart this beyond enabling students to apply and extend existing prior knowledge in context with performing a management system audit.
Click here to learn more about prior knowledge requirements.
Outcomes
By the end of this ISO 9001 Lead Auditor training course delegates will be able to demonstrate achievement of the course learning objectives, which are to:
describe the purpose of a quality management system, of QMS standards (including ISO 9001), of management system audits and of third-party certification
explain the role of an auditor
have the skills to plan, conduct, report and follow-up a quality management system audit to establish conformity with ISO 9001 and in accordance with ISO 19011 (and ISO 17021 where appropriate)
*Successful completion of this classroom based or online ISO 9001 Lead Auditor course will satisfy the training requirements for IRCA certification to all grades of Quality Management System Auditor.
Dedicated Training
This CQI and IRCA certified ISO 9001 Lead Auditor Training course can be held on a dedicated basis at your premises, a venue of your choice or online through Virtual Classroom training. The 5 day course is led by an ISO 9001 expert tutor and it includes interactive workshops, case studies and team activities covering a range of topics including 'Developing the Audit Plan', 'Checklist of Process Audit' and 'Conduct Audit Interviews'.
For Scheduled Training courses, please select from the Course Dates and Venues table below.
Customer Reviews
Great learning experience
The tutor did a great job on teaching through virtual classroom. She involved everyone and helped with any questions etc. Great job and great learning experience.
Portland Port|25th Nov, 2020
Excellent
Excellent, very knowledgeable and engaging
Team Fusion Ltd|24th Nov, 2020
Great examples
Great examples of the tutor's own previous experiences. Interesting course content and delivery was good.
Patsnap|23rd Nov, 2020
Knowledgeable & experienced tutor
The tutor's knowledge and experience made the learning much easier for me.
Arriva Rail London|23rd Nov, 2020
Practical examples
Presenter had 30+ years of experience and many practical examples to draw upon.
CSA Group|21st Nov, 2020
High quality
The materials were all high quality and easy to use
Guy's And St Thomas' NHS Foundation Trust|20th Nov, 2020