Introduction to ISO 9001:2015 Training Course
DURATION OF COURSE
1 days
CPD
Equivalent to 7 hours
CERTIFICATES
All delegates will receive a certification on completion.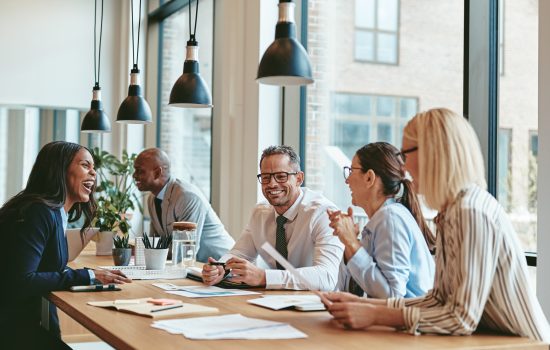 Enrol on this highly interactive and practical introduction to quality management and discover why
ISO 9001 is the most popular quality standard in the world
. The course is designed to provide you with knowledge of the main principles of quality management and the key features of a process-based management system where Quality is fully integrated into the business. Learn how risk-based thinking plays such an important part in the Plan Do Check Act cycle. During the day you will:
Fully appreciate the business benefits of a QMS;
Understand how to use the PDCA model for managing risk and facilitating continual improvement.
If you are booking one of our QMS Auditor courses, we would highly recommend that you attend this introductory course. This Introduction to ISO 9001:2015 training course takes place the day before each scheduled ISO 9001 Internal Auditor course and we can offer a discount of £100 if you book the Internal Auditor training (or a Lead Auditor Course) at the same time. Please click the Book Now button next to your preferred date and then click Add Recommended Course to take advantage of this offer, or alternatively you can email us at contact@bywater.co.uk or call us on 0333 123 9001 to discuss further.
Overview of ISO 9001:2015 and its relevance to a business/quality management system;
Identifying key interested parties, the key issues of business and risk-based thinking;
Communication, resources, training, competence and documented information;
Quality Management Principles and the key components of a QMS;
Annex SL as a framework for all management system standards;
Process approach and how it is used in quality management;
How a QMS establishes a culture of continual improvement;
Leadership and management commitment;
Integration of management systems;
Performance evaluation & analysis;
The role of Certification Bodies.
Managers with responsibility for products and services;
Directors with accountability for the effectiveness of a QMS;
Those who need to understand ISO 9001:2015 as part of their job role;
Those with responsibility for business improvement and customer relationships;
Those involved (or who will be involved) in the implementation or maintenance of a QMS;
Those new to auditing wishing to gain a basic knowledge of Quality Management and ISO 9001.
By the end of this ISO 9001:2015 Introduction course, you will be able to:
Understand the principles and interpret the key requirements of ISO 9001:2015 and appreciate how they apply to your business processes.
Initiate the QMS implementation process (or develop and enhance your existing QMS) within your organisation and be able to share the knowledge with your colleagues.
Scheduled on a date suitable for your team, the Introduction to ISO 9001 training course includes 11 modules and interactive workshops, allowing your team to discuss how ISO 9001 can be implemented within your organisation. The course can take place at your premises, a venue of your choice or online.
For Scheduled Training courses, please select from the Course Dates and Venues table below.
Customer Reviews
Experienced tutor
The tutor is very experienced and does best she can to transfer her knowledge to her students. She is also, very patient and delivers whole auditing atmosphere in one virtual classroom.
Metalcon|26th Feb, 2021
Useful workshops
We were able to practice our skills in workshops which really helped all the information sink in.
Micron Bio-Systems Ltd|25th Feb, 2021
Patient & approachable tutor
The tutor has a patient, amiable, & deceptively light-touch presentation style which was very effective and made me feel welcomed on the course. He was very approachable and I felt comfortable asking for help when required.
The James Hutton Institute|24th Feb, 2021
Very thorough
The tutor was very thorough with the information and made sure we all understood what he was teaching us
Ajar Tec Limited|23rd Feb, 2021
Experienced tutor
The tutor had a lot of experience and answered every question I had in a lot of detail
Strainsense|20th Feb, 2021
Inspiring
Tutor had lot of experience that he shared in an inspiring way
SL-Weld|20th Feb, 2021