Quality System Regulations for Medical Devices
DURATION OF COURSE
1 days
CPD
Equivalent to 7 hours
CERTIFICATES
All delegates will receive a certification on completion.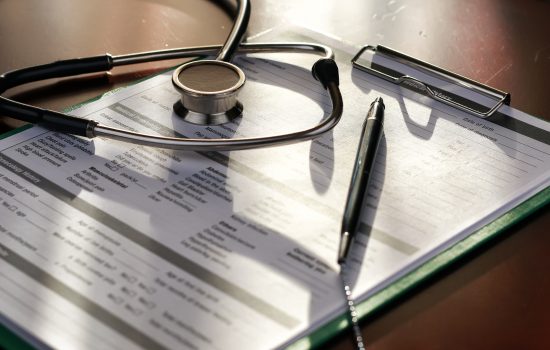 Quality System Regulations (QSR) for Medical Devices CGMP 21 CFR Part 820
Delivered in-house, this 1-day practical workshop is designed to provide the latest information on the FDA's Quality System Regulations for medical devices and related product safety requirements in the USA and demonstrate how companies wishing to sell their medical devices in the USA can meet these regulations.
This introduction carefully examines the requirements of the QSR and product safety in order to prepare companies for the design requirements.
The FDA requirements and how they might affect an organisation.
Implementing the requirements effectively so as not to affect other regulatory requirements.
Locating key pieces of information within the appropriate documents (DHF, DMR and DHR).
Review of related standards such as risk analysis and the applicable guidance documents.
The relationship between QSR and the MDD/IVDD and ISO13485/ISO9001 requirements.
The regulatory requirements for reporting incident/near incidents (MDR).
Addressing 21 CFR Part 11 Electronic Signature and Records.
Adding value to an organisation's management system.
Preparing for an FDA QSIT type audit.
Sources of information and further development
Executives and Senior Management
R&D Managers/Engineers and Members of Design Review Teams
RA/QA Managers and Management Representatives
Members of multi-discipline Design Teams
Sales and Marketing, Production, Shipping, MIS, Purchasing
By the end of this Quality System Regulations for Medical Devices training course, delegates will be able to:
Interpret the requirements of QSR and its relationship with MDD/IVDD and ISO 13485/ISO 9001 requirements.
Identify the methods for successful implementation of the Regulations
Prepare for an FDA QSIT-type audit and add value to an organisation's management system.
The Quality System Regulations for Medical Devices training course can occur at your premises, a venue of your choice or online. The course includes 10 modules and interactive workshops covering topics such as 'Using QSIT', 'Overview of Medical Device Regulation in the EU' and 'The Requirements of QSR' to allow your team to discuss how they will successfully implement methods and ideas learnt within your organisation.
Course Delivery
This course is available on a dedicated basis. Please contact our team on 0333 123 9001 to discuss scheduling training on your preferred date at your premises, a venue of your choice or within our virtual classroom.
Customer Reviews
As good as face-to-face training
I thought it would be more challenging in a virtual classroom but I feel it was just as good as a face-to-face environment.
Travis Perkins Plc|18th Jan, 2021
Good team exercises
It ran smoothly and was a lot less awkward than other virtual classroom settings. The team exercises worked well with the breakout rooms as well.
EPS Ltd|15th Jan, 2021
Informative and fun
The way that the tutor put the course was very informative and he made learning fun as well. I didn't feel like I was under pressure to get things done and the information he gave me stuck with me more.
No7 Contact Lenses|6th Jan, 2021
Very positive experience
I found the whole experience very positive, including the booking staff, materials an course delivery. I didn't realise that it would be possible via break-out rooms to so effectively replicate the practical sessions.
WSP Textiles Limited|4th Jan, 2021
Perfect
It worked perfectly, didn't miss anything. Virtual rooms and share screen did all they needed to. I would probably now look for a virtual course rather than a classroom that I would need to travel to! I was happy with...
Reach Printing Services|11th Dec, 2020
Helpful
Very fluid and helpful
Axis Europe|9th Dec, 2020