ISO 14001 Auditor Conversion Training Course
DURATION OF COURSE
3 days
CPD
Equivalent to 24 hours
CERTIFICATES
All delegates will receive a certification on completion.
CERTIFICATION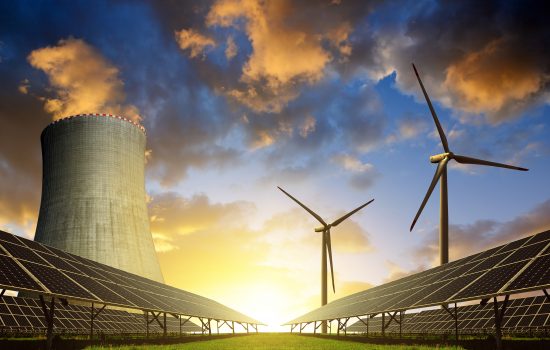 CQI and IRCA Certified ISO 14001:2015 Auditor Conversion (EMS) training course (Course ID: 2375) – for existing Lead Auditors
This 3-day ISO 14001 Auditor Conversion training course is designed for existing 1st, 2nd and 3rd party auditors.  The course provides delegates with the knowledge and skills to audit an environmental management system (EMS) against ISO 14001. In addition the course provides an overview of ISO 14001 inclusive of its purpose and benefits.
The course incorporates tutor-led modules, discussions and workshops along with role plays and a central case study to allow delegates to put ideas learnt into practise. For example, delegates will  work in teams to create an EMS Audit Plan and Checklist, undertake a role-play of a senior management interview and complete a simulated site audit. Finally, the course concludes with an examination.
During the course delegates will acquire the knowledge to:
describe the purpose and benefits of an environmental management system
understand the key clauses of ISO 14001
explain the plan-do-check-act (PDCA) framework and its application to environmental management processes
understand the difference between legal compliance and conformance with ISO 14001
explain the role of an EMS Auditor
plan, conduct, report and follow up an audit of an EMS
evaluate objective evidence to identify nonconformities
Delegates who have achieved Lead Auditor certification in another discipline, for example ISO 9001 or ISO 45001
Experienced 1st, 2nd and 3rd party auditors who are now seeking to audit against ISO 14001
Click here to learn more about prior knowledge requirements.
On successful completion of this ISO 14001 Auditor Conversion Training Course delegates will be able to:
Describe the purpose of an environmental management system and of ISO 14001
Perform a 1st, 2nd and 3rd party audit of an EMS against ISO 14001, in accordance with ISO 19011 and ISO 17021, as applicable
Plan, conduct, report and follow up an audit of an EMS to establish conformity with ISO 14001
Our ISO 14001:2015 Auditor Conversion training course is available at a venue for your choice, for instance your premises or within our Virtual Classroom. Dedicated training is often more cost effective and convenient for those looking to train three or more delegates. In addition, training can take place on your preferred date.
Customer Reviews
As good as face-to-face training
I thought it would be more challenging in a virtual classroom but I feel it was just as good as a face-to-face environment.
Travis Perkins Plc|18th Jan, 2021
Good team exercises
It ran smoothly and was a lot less awkward than other virtual classroom settings. The team exercises worked well with the breakout rooms as well.
EPS Ltd|15th Jan, 2021
Very positive experience
I found the whole experience very positive, including the booking staff, materials an course delivery. I didn't realise that it would be possible via break-out rooms to so effectively replicate the practical sessions.
WSP Textiles Limited|4th Jan, 2021
Perfect
It worked perfectly, didn't miss anything. Virtual rooms and share screen did all they needed to. I would probably now look for a virtual course rather than a classroom that I would need to travel to! I was happy with...
Reach Printing Services|11th Dec, 2020
Helpful
Very fluid and helpful
Axis Europe|9th Dec, 2020
Great case study
Great case study approach, kept with it throughout the duration of the course and the tutor knew the case study very well
Greenblue Consulting Ltd|3rd Dec, 2020