ISO/IEC 27001 Internal Auditor Training Course
DURATION OF COURSE
2 days
CPD
Equivalent to 14 hours
CERTIFICATES
All delegates will receive a certification on completion.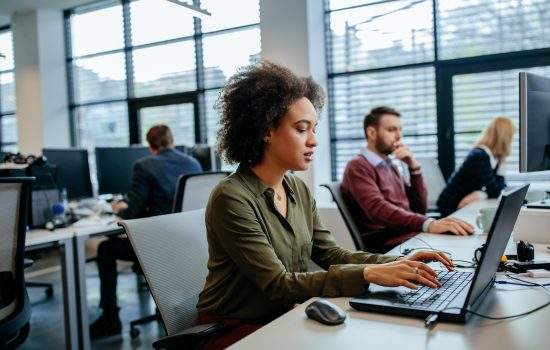 Overview
ISO/IEC 27001 sets the scope, structure and requirements for an effective Information Security Management System (ISMS), helping organisations of all sizes to manage information securely.
Having a certified and well-maintained ISO/IEC 27001 ISMS demonstrates an adherence to good security practices and can improve a company's reputability.
This ISO/IEC 27001 Internal Auditor Training Course will equip delegates with the necessary skills to perform internal audits, allowing them to contribute towards the improvement and maintenance of their organisation's ISMS.
The course centres around a highly interactive central case study through which delegates will learn the key stages of an audit, including:
Planning: Includes writing and using audit checklists
Audit process: Includes auditing techniques and the process for data collection
Audit review: Includes evaluating audit findings and writing up nonconformities
Finishing an audit: Includes closing meetings, presenting the audit findings and addressing nonconformities
Key Topics
An introduction into auditing an ISMS based on ISO/IEC 27001
The role of auditing for a certified ISO/IEC 27001 ISMS
The relationship between ISO/IEC 27001:2013 and the rest of the ISO 27000 family
Factors that determine audit frequency
Auditing process including

planning,
audit process
audit review

Nonconformity report writing
Sources of information and further development
Who Should Attend
This ISO/IEC 27001 Internal Auditor Training Course is highly suitable for:
those looking to undertake internal ISMS audits
auditees wanting to understand the audit process
quality manager taking on ISMS responsibilities
IT managers or professionals with information security responsibilities
Click here to learn more about prior knowledge requirements.
Individuals without previous auditor and ISO/IEC 27001 experience may benefit from attending our Introduction to ISO/IEC 27001 Training Course. The introductory course takes place the day prior to this auditor course at the same venue. When both courses are booked together a discount of £100 will be applied.
Outcomes
On completion of this ISO/IEC 27001 Internal Auditor training course delegates will be able to:
plan and prepare for an internal audit with an understanding of auditing procedures and documentation.
conduct an effective ISMS audit against ISO/IEC 27001
present audit findings and potential corrective actions
Dedicated Training
The ISO/IEC 27001 Internal Auditor Training Course can be provided on a dedicated basis at your offices, a venue of your choice or online. The course includes interactive workshops which encourage team discussions on subjects such as 'Checklists', 'Corrective Actions' and 'Internal Audits'. The team discussions act as a platform for later discussions on successfully undertaking internal audits within your organisation.
For Scheduled Training courses, please select from the Course Dates and Venues table below.
Customer Reviews
I gained a lot of knowledge
I thoroughly enjoyed the course, felt like I gained a lot of knowledge. The separate rooms to have group discussions and activities worked really well. I liked all of us having our cameras on too, as it was lovely to...
CHAS 2013 Ltd|5th Oct, 2020
Enjoyable Breakout Rooms
I enjoyed the breakout room, in smaller groups discussing our understanding of the raised annex criteria.
CHAS 2013 Ltd|17th Sep, 2020
Enjoyable
I enjoyed everything to be honest. The most I enjoyed was the group break out room exercises.
CHAS 2013 Ltd|9th Sep, 2020
Clearly explained
Clearly explained/taught and the breakout activities simplified and made understanding so easier. The whole experience, tutor, content etc was good.
CHAS 2013 Ltd|22nd Aug, 2020
Good Examples and Case Studies
The training didn't just cover the black & white of the Standard, it explained how to apply it and used good examples and case studies
Calon Energy Limited|3rd Jul, 2020
The tutor was approachable and knowledgeable
Very approachable and knowledgeable, very good at "hosting" an online discussion.
Lindley Certification And Management Services|23rd Jun, 2020