Risk Management Training Course
DURATION OF COURSE
1 days
CPD
Equivalent to 7 hours
CERTIFICATES
All delegates will receive a certification on completion.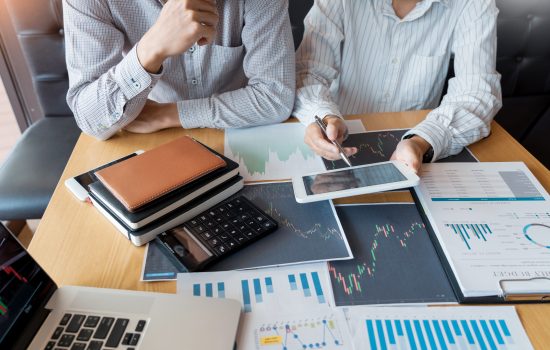 Risk training based on 'ISO 31000:2018 Risk Management – Guidelines'.
Overview
This one day ISO 31000 Risk Management training course will acquaint delegates with the principles of, and framework for risk management, providing delegates with an awareness of how risk management can be applied effectively to improve the identification of opportunities and threats within the organisation, and make effective use of resources to control risk, to enhance the company's performance.
Risk Management is the process whereby an organisation identifies, assesses and prioritises risks associated with a process, project or product throughout its life-cycle, from project definition, process / product design to project development / manufacture, through to the end user application or use by the customer. Historically linked to health and safety and financial risk, risk management is being increasingly applied to all organisational operations, no matter what the technical discipline, and has become the cornerstone to ISO 9001:2015.  It is explicitly embedded in the Environmental Management System standard ISO 14001 and ISO/IEC 27001, the standard for Information Security Management.  It is also included in Annex SL-Proposals for Management Systems Standards which encourages a more holistic approach to managing business risks and opportunities.
Although there are a number of general and industry specific standards for risk management, this course is based on ISO 31000:2018, Risk management – Principles and guidelines, which provides a generic foundation of the principles, framework and process for managing risk applicable to all organisations.
This interactive and practical course is designed to provide delegates with a sound knowledge of the principles of risk management and practical application of the risk management process, in order to:
Appreciate and recognise business risk as a whole rather than in isolation and effectively communicate this within the organisation
Understand the fundamental components of risk management and how risk management is applied within a management system structure
Decide on the most appropriate controls or treatments of risk and identify appropriate risk assessment tools to use within their organisation
Effectively apply a risk management process to the management system and project/product life-cycles
Key Topics
The Resilient Organisation
Definitions of risk & Risk Management
ISO 31000:2018
The importance of culture, communication and behaviour in seeking an effective Risk Management structure
Enterprise Risk Management (ERM)
Risk Management:

Framework and process
Responsibilities
Accountabilities
Performance measures

Comparing your current Risk Management arrangements to ISO 31000:2009 principles
Alignment between Risk Management policy and the organisation
Risk attitude – pursue, retain or avoid with respect to risk appetite and tolerance
Principles of Business Continuity Management & implementation in accordance with ISO 22301 & 27031
Barriers to Risk management implementation
Risk reporting and the limitations of risk reporting tools & methodologies
Who Should Attend
Directors/Senior Managers responsible for overall policy and business planning
Personnel involved in corporate governance programmes, business risk management and business continuity
Internal auditors who seek to understand ISO 31000, its use & implementation
Line & Project Managers need to ensure that they are effectively managing risk
R&D Managers / Engineers
QA / H&S / Environmental Managers or those with overall responsibility for the organisation's management system
Members of multi-discipline Design Teams and Design Review Teams
Sales and Marketing Management
Product, Project, and Programme Managers
Internal Auditors
Outcomes
By the end of this ISO 31000 Risk Management training course, delegates will be able to:
Understand the basics of the concepts, approaches, standards, methods and techniques for the effective implementation of Risk Management
Develop the necessary presentation & leadership skills enabling you to communicate your Risk Management findings to all levels and all stakeholders
Determine your organization's appetite and tolerance for risk
Understand the basics of how Risk Management relate to crisis management, business continuity and other key business areas
Dedicated Training
The Risk Management training course can be held at your premises, a venue of your choice or online on your preferred date. The course includes interactive workshops to allow your team to discuss the risks within your organisation and how to mitigate these.
For Scheduled Training courses, please select from the Course Dates and Venues table below.
Course Dates and Venues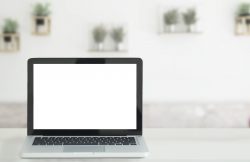 Online
Virtual Classroom
Non-Residential:
£495 + VAT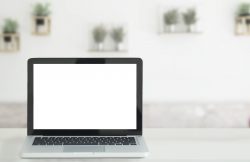 Online
Virtual Classroom
Non-Residential:
£495 + VAT
Customer Reviews
Experienced tutor
Tutor had a huge range of applied experience to draw on and give examples.
Mercedes Amg High Performance Powertrains|4th Aug, 2020
Engaging course
The tutor was very thorough, patient and managed to keep you engaged and focused which is a great.
Knowledge Pool - Capita|1st Aug, 2020
Well delivered
The thought of a 2 day virtual course sent shivers down my spine and I thought it would be tedious. It was far from it. The tutor was very engaging, the content well delivered and the virtual breakout rooms managed...
MOD|31st Jul, 2020
Useful and interesting
Useful explanations within work booklet, interesting case study and very knowledgeable tutors
Metropolitan Police Service|31st Jul, 2020
Engaging
The tutor was able to include all of us in the classroom and group us into work teams. This enabled us to engage in the tasks and learn together.
Stork Technical Services UK Ltd|30th Jul, 2020
The Virtual Classroom made studying easier
The Virtual Classroom made studying much easier and more comfortable. It drastically reduced the stress when compared to a week-long on-site or live classroom experience. The reduction in stress made it easier to learn.
Emovis Operations Ltd|29th Jul, 2020