Introduction to ISO 45001:2018 Training Course - IOSH Approved
DURATION OF COURSE
1 days
CPD
Equivalent to 8 hours
CERTIFICATES
All delegates will receive a certification on completion.
CERTIFICATION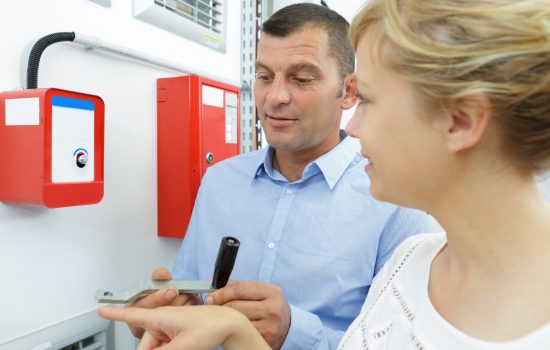 Overview
This one-day IOSH Approved Introduction to ISO 45001 training course provides an overview of Occupational Health & Safety Management Systems (OH&SMS), the requirements of the new OH&SMS standard ISO 45001 and the benefits and challenges surrounding implementation and certification.  It is valuable as a standalone course or to gain the prior knowledge required before attending an ISO 45001 Internal Auditor or ISO 45001 Lead Auditor training course.
In addition to the above, this course will provide delegates with:
An overview of Annex SL, the new high level structure of ISO standards and the basis of ISO 45001.
An understanding of the relationship between ISO 45001 and other management system standards.
An introduction to the identification and assessment of OH&S risks.
Considerations when implementing ISO 45001 and integrating this into existing management systems.
We offer a discount of £100 if you book this course with our ISO 45001 Internal or Lead Auditor training courses.
Key Topics
This training course is designed to provide foundation knowledge in OH&S management systems and ISO 45001, including:
The fundamentals of management systems, workplace health and safety and the purpose of ISO 45001
ISO 45001 requirements in detail.
Hazards identification.
Identification and assessment of OH&S risks and legislative compliance.
Health & safety performance and trends.
Continuous improvement.
Implementing and maintaining an OH&SMS.
Who Should Attend
Those seeking to gain knowledge of OH&S Management Systems and an understanding of the requirements of ISO 45001.
Anyone in key roles with OH&S responsibilities or duties in the work place.
Key staff and stakeholders involved in the strategy, implementation, maintenance and/or auditing of an organisation's OH&S management system.
Outcomes
Upon successful completion of this Introduction to ISO 45001 training course, delegates will be able to demonstrate:
An understanding of the requirements (clauses) of ISO 45001.
Knowledge of the purpose of OH&S Management Systems and surrounding issues.
An awareness of OH&S risks and legislative compliance.
The ability to take steps in planning, implementing and continuously improving an OH&S Management System with awareness of the resources, processes and skills required.
Dedicated Training
The Introduction to ISO 45001:2018 Training Course can be held at your offices, a venue of your choice or online on your chosen date. The one-day course includes 12 modules and interactive workshops, allowing your team to discuss how ISO 45001 can be implemented within your organisation. Dedicated training is often more cost effective for organisations with several delegates requiring training.
For Scheduled Training courses, please select from the Course Dates and Venues table below.
Customer Reviews
Experienced Tutor
The tutor was very informative and had vast experience
World Courier (UK) Ltd|18th Aug, 2020
Supportive tutor
The tutor had an excellent attitude, was approachable and highly focused on supporting you to pass the course
Freebird Safety Systems Ltd|17th Aug, 2020
All questions answered
The tutor was very helpful and stayed online after the course finished to discuss questions with individuals
Collaborative Environmental Advisers (CEA) Ltd|6th Jul, 2020
Transferable into practise
The examples provided in the course were transferable into practise
Micro Focus UK Ltd|5th Jul, 2020
Vast Knowledge
The tutor had vast knowledge of the standard (and other standards) and a wide range of industries. He was more than capable of delivering it remotely which he did very well.
TATA Steel|3rd Jul, 2020
Fantastic training!
Amazing theoretical knowledge and practical experiences coupled with a great delivery style were pivotal in the delivery of this fantastic training.
Stesec Limited|19th Jun, 2020