ISO 45001 Implementation Training Course
DURATION OF COURSE
2 days
CPD
Equivalent to 14 hours
CERTIFICATES
All delegates will receive a certification on completion.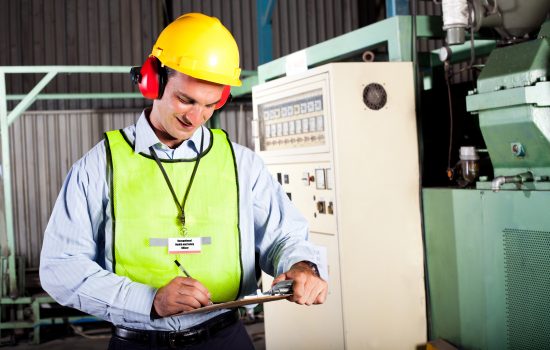 Overview
ISO 45001 provides a framework for an Occupational Health and Safety (OH&S) management system, helping organisations to create safer working conditions. Implementing an ISO 45001 OH&S management system has many benefits, as it:
sets a framework for identifying and eliminating risks
allows organisations to continually improve their OH&S system
demonstrates, through certification, that an organisation values OH&S and the well-being of their employees
is aligned with other management systems such as ISO 9001 and ISO 14001, enabling organisations to integrate it into their management system.
This two-day ISO 45001 Implementation training course is comprised of an introduction to the standard on the first day, and a breakdown of how to implement ISO 45001 on the second day.
In the introductory stage delegates will be provided with an overview of ISO 45001, including consideration of the relationship between ISO 45001 and other standards, and an introduction to the assessment of OH&S risks.
On the second day of the training course delegates will focus on implementing an ISO 45001 system.  This includes covering the process of a gap analysis, an analysis of a common ISO 45001 implementation plan, and the requirements for reviewing and maintaining a successful OH&S management system.
The successful implementation of an ISO 45001 OH&S management system requires top management buy in, leadership and commitment, as well as the representation and inclusion of workers. To help organisations meet these requirements Bywater can run the course in a bespoke manner, and perform top level management briefings and consultations, as well as wider seminars for workers.
For ISO 45001 consultancy services please follow the link.
Key Topics
An overview of ISO 45001, including its content and structure
Benefits and implications of implementing an ISO 45001 OH&S management system including legislative compliance
The Plan Do Check Act cycle (PDCA) and continuous improvement
The process of planning, implementing and reviewing an OH&S management system, including:
– using a gap analysis as a base-line review
– identifying issues and interested parties
– developing an implementation programme
– developing an audit plan
– the route to certification
Who Should Attend
This two-day training course is highly suitable for those looking to implement an ISO 45001 OH&S management system. However, the course can also be used for those in charge of the improvement and maintenance of an OH&S management system.
Outcomes
On successful completion of this ISO 45001 implementation training course delegates will be able to understand the:
scope, key clauses and benefits of ISO 45001
process for planning and implementing an ISO 45001 management system
route to certification
Dedicated Training
The ISO 45001 Implementation Training Course course can occur at your premises, a venue of your choice or online and will led by an ISO 45001 expert tutor. The course includes modules and interactive workshops to allow your team to discuss how they will implement ISO 45001 ideas within your organisation. Bywater also offers ISO 45001 Consultancy Services. 
For Scheduled Training courses, please select from the Course Dates and Venues table below.
Customer Reviews
Experienced Tutor
The tutor was very informative and had vast experience
World Courier (UK) Ltd|18th Aug, 2020
Supportive tutor
The tutor had an excellent attitude, was approachable and highly focused on supporting you to pass the course
Freebird Safety Systems Ltd|17th Aug, 2020
All questions answered
The tutor was very helpful and stayed online after the course finished to discuss questions with individuals
Collaborative Environmental Advisers (CEA) Ltd|6th Jul, 2020
Transferable into practise
The examples provided in the course were transferable into practise
Micro Focus UK Ltd|5th Jul, 2020
Vast Knowledge
The tutor had vast knowledge of the standard (and other standards) and a wide range of industries. He was more than capable of delivering it remotely which he did very well.
TATA Steel|3rd Jul, 2020
Fantastic training!
Amazing theoretical knowledge and practical experiences coupled with a great delivery style were pivotal in the delivery of this fantastic training.
Stesec Limited|19th Jun, 2020