ISO 45001 Internal Auditor Training Course
DURATION OF COURSE
2 days
CPD
Equivalent to 16 hours
CERTIFICATES
All delegates will receive a certification on completion.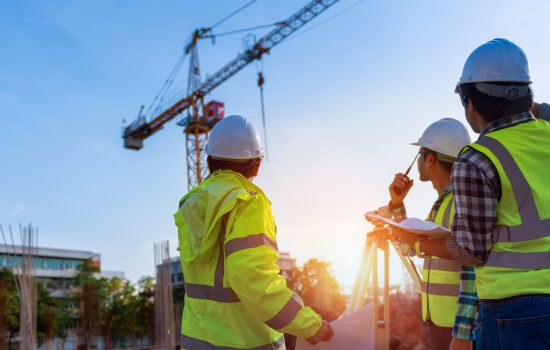 Course Overview
This two day ISO 45001 internal auditor training course, available online in our Virtual Classroom and in person, is designed to provide delegates with the knowledge and skills to plan, conduct, report and follow up an OH&S audit based upon ISO 45001.  Through a combination of interactive tutorials, workshops, photo site tour, case studies and simulated audits, this ISO 45001 internal auditor course teaches delegates how to go beyond just compliance, to assessing the effectiveness of a process and identifying opportunities for business improvement.
Some delegates find it beneficial to attend our Introduction to ISO 45001 Training Course (delivered the day before the Internal Auditor course) to gain a better understanding of ISO 45001 and its requirements. This training course does not cover the requirements of ISO 45001.  We offer a discount of £100 if you book this with your ISO 45001 Internal Auditor training course.  To take advantage of this offer please contact us on 0333 123 9001.
Click here to learn more about prior knowledge requirements.
Key Topics
Background to OH&S management systems auditing
OH&S hazards
Audit performance, including:

Audit planning, including determining frequency
Audit preparation, scope and checklists
Audit techniques, questioning skills, opening meetings, collecting objective evidence and verification.
Non-conformances, reporting and corrective action
Closing meeting

Audit discussion and summary
Who Should Attend
Anyone who needs to perform internal OH&S audits within their organisation
Those responsible for implementing and maintaining an ISO 45001 compliant OH&S management system
Those seeking an awareness of auditing procedures and documentation requirements
Outcomes
On completion of this in person or online ISO 45001 internal auditor training course delegates will be able to:
Perform all stages of an internal OH&S audit based on ISO 45001, including preparation, conducting the audit and follow up.
Assess the compliance and adequacy of their organisation's OH&S management system through internal auditing
Contribute to the continual improvement of the system and a safe and healthy workplace.
All delegates who participate and attend the course in full will receive a certificate of attendance.  This course contributes 16 hours towards your continuing professional development (CPD).
Dedicated Training
Our ISO 45001 Internal Auditor Training Course can be held at your premises, a venue of your choice or online in our Virtual Classroom. Dedicated training is often more cost effective for those wishing to train a number of employees. The course includes interactive workshops and case studies focusing on 'Checklists', 'Nonconformity Writing' and 'Clauses of the Standard' to allow your team to discuss how they will implement these ideas learnt within your organisation. Arrange for the course to take place on a date and at a location which is convenient for your team.
For Scheduled Training courses, please select from the Course Dates and Venues table below.
Customer Reviews
Experienced Tutor
The tutor was very informative and had vast experience
World Courier (UK) Ltd|18th Aug, 2020
Supportive tutor
The tutor had an excellent attitude, was approachable and highly focused on supporting you to pass the course
Freebird Safety Systems Ltd|17th Aug, 2020
All questions answered
The tutor was very helpful and stayed online after the course finished to discuss questions with individuals
Collaborative Environmental Advisers (CEA) Ltd|6th Jul, 2020
Transferable into practise
The examples provided in the course were transferable into practise
Micro Focus UK Ltd|5th Jul, 2020
Vast Knowledge
The tutor had vast knowledge of the standard (and other standards) and a wide range of industries. He was more than capable of delivering it remotely which he did very well.
TATA Steel|3rd Jul, 2020
Fantastic training!
Amazing theoretical knowledge and practical experiences coupled with a great delivery style were pivotal in the delivery of this fantastic training.
Stesec Limited|19th Jun, 2020