ISO 50001 Internal Auditor Training Course
DURATION OF COURSE
2 days
CPD
Equivalent to 14 hours
CERTIFICATES
All delegates will receive a certification on completion.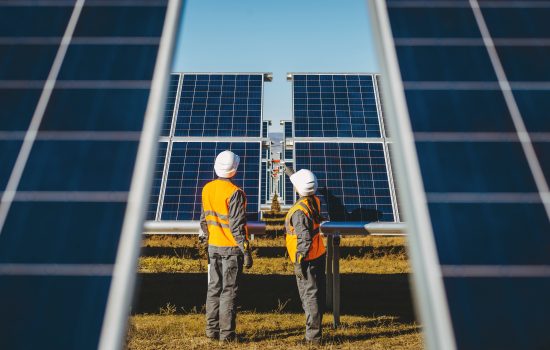 Overview
Regular internal audits are essential for maintaining an effective Energy Management System (EnMS).
Through interactive workshops and learning exercises this ISO 50001 Internal Auditor training course will equip delegates with the necessary skills to be able to assess the conformance and effectiveness of their EnMS and contribute towards its continual improvement.
The first day of this training course will provide delegates with an introduction to energy management systems and ISO 50001, including a detailed overview of ISO 50001 and its relationship to other standards, plus an introduction to energy performance indicators and how these are monitored. The second day covers the complete EnMS audit process, from audit planning and checklist writing, to conducting the audit, questioning techniques, non-conformities and audit report writing.
This training course is suitable for anyone involved in the maintenance of an EnMS, and can also be used as a development tool for auditees, giving them insight into the auditing process.
Key Topics
The Plan Do Check Act (PDCA) cycle and how it is used with an EnMS
Detailed analysis of the requirements of ISO 50001
The positive impact internal EnMS audits have on management systems and energy use
How to plan and audit, including creating an audit checklist
Conducting an audit, including interviewing techniques
Following up on an audit, including closing meetings and non-conformity reporting
Who Should Attend
Any person(s) required to audit an EnMS to ISO 50001
Managers looking to gain an insight into the auditing of an EnMS
Auditees looking to gain a better understanding of the audit process
Outcomes
Delegates who complete this ISO 50001 Internal Auditor training course will gain the required skills and knowledge to perform internal audits on their organisation's EnMS, including being able to:
Plan, conduct, report and follow up an EnMS audit
Determine the extent to which their own organisation's EnMS meets the requirements of ISO 50001:2018
Identify possible areas for improvement
Dedicated Training
Led by an expert tutor, our ISO 50001 Internal Auditing Training Course includes interactive workshops encourage team discussions on how to successfully perform internal audits on your organisation's EnMs. Dedicated training is often a more cost effective and convenient solution for organisations with several employees requiring training.
Customer Reviews
All questions answered
The tutor was very helpful and stayed online after the course finished to discuss questions with individuals
Collaborative Environmental Advisers (CEA) Ltd|6th Jul, 2020
Transferable into practise
The examples provided in the course were transferable into practise
Micro Focus UK Ltd|5th Jul, 2020
Easy to understand
The course content was much easier to get to grips with than I had expected, especially as I had very little knowledge of ISO 9001 beforehand.
Rural Payments Agency|3rd Jul, 2020
Good Examples and Case Studies
The training didn't just cover the black & white of the Standard, it explained how to apply it and used good examples and case studies
Calon Energy Limited|3rd Jul, 2020
Vast Knowledge
The tutor had vast knowledge of the standard (and other standards) and a wide range of industries. He was more than capable of delivering it remotely which he did very well.
TATA Steel|3rd Jul, 2020
Well explained and relevant
The course content was well explained and relevant to my new role
Fischer Fixings UK Ltd|1st Jul, 2020