ISO 50001 Implementation Training Course
DURATION OF COURSE
2 days
CPD
Equivalent to 14 hours
CERTIFICATES
All delegates will receive a certification on completion.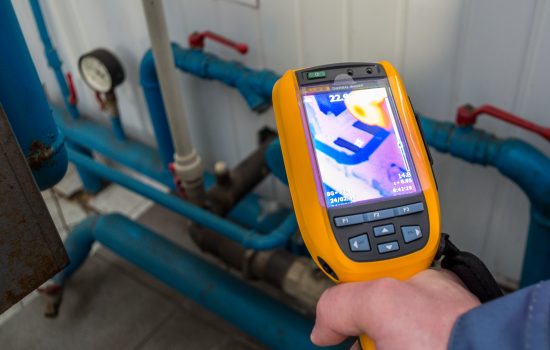 As global temperatures continue to rise, organisations are being asked to incorporate ever more regulations directed at the impact of their activities on the environment. One area with particular focus is energy use, which is currently the largest contributor to global warming. A solution that allows organisations to reduce energy usage and costs is the implementation of an Energy Management System (EnMS), using ISO 50001.
Many organisations are seeking to develop an EnMS and achieve ISO 50001:2018 certification as part of satisfying their obligations under the UK Energy Savings Opportunity Scheme (ESOS).
As well as enabling compliance with ESOS, ISO 50001 provides a framework for organisations to develop a management system that will drive improved energy performance and thereby reduce costs.
This ISO 50001 Implementation training course will equip delegates with the necessary understanding of ISO 50001 and will cover key subject areas needed for an EnMS implementation project, including 'Gap analysis', energy reviews, and tools for improving energy performance.
Learning Style: The method of delivery is informal and interactive. A variety of exercises are established creating opportunities for questions and group discussion.
Furthermore, delegates have the option to bring along either planned or existing elements of their organisation's EnMS (including Energy Reviews, and Energy Baselines) for confidential discussions and informal appraisal.
Undertake a detailed analysis of the requirements of ISO 50001
Overview of other ISO standards and opportunity to integrate an EnMS with other management systems
Introduce 'Gap analysis'
ISO 50001 documentation requirements
Understand the importance of the 'Energy Review' and 'Energy Baseline'
Significance of 'links' between the various elements of the EnMS
Measures to track the progress of an EnMS
Introduce a tool to enable 'opportunities for improving energy performance' to be prioritised
The process for certification and how it allows organisations to meet ESOS requirements
Anyone in organisations looking to reduce energy usage through the implementation of an EnMS
Individuals from organisations seeking to satisfy their obligations under the UK Energy Savings Opportunity Scheme (ESOS)
Individuals seeking to learn more about integrating an ISO 50001 Energy Management Systems within their organisation
By the end of this ISO 50001 implementation training course delegates will be able to recognise the key steps for an implementation project and:
Carry out a detailed 'Gap Analysis'
Create an Implementation Plan
Document a process
Confidently engage Senior Management when seeking additional resources to support the development of an organisation's EnMS.
Engage wider members of an organisation to support their EnMS
Understand how to seek certification
The ISO 50001 Implementation Training Course can occur at your premises, a venue of your choice or online and will led by an ISO 50001 expert tutor. The course includes interactive workshops and modules covering topics such as 'Gap Analysis' and 'Creating an Implementation Plan' to encourage your team to discuss how they will implement these ideas within your organisation to successfully achieve certification.
For Scheduled Training courses, please select from the Course Dates and Venues table below.
Customer Reviews
Good team exercises
It ran smoothly and was a lot less awkward than other virtual classroom settings. The team exercises worked well with the breakout rooms as well.
EPS Ltd|15th Jan, 2021
Excellent
The course was excellent. Run very well through Zoom. Minimal connection issues, breakout rooms worked well.
MOD|15th Jan, 2021
Enjoyable
It was a very difficult topic to deliver and the tutor made it very enjoyable
Colas Limited|14th Jan, 2021
Experienced tutor
I thought the tutor was able to answer queries well. His experience came through strongly and I always like tutors that have done what they are teaching.
Sussex Police|14th Jan, 2021
Very good
The content was very good and delivered very well, covering everything you need to know
Element Materials Technology|14th Jan, 2021
Engaging virtual delivery
Engaging an audience using a virtual classroom over an extended period on the same subject can be challenging but this was broken up really well
West Yorkshire Joint Services|14th Jan, 2021