Introduction to ISO 50001 Training Course
DURATION OF COURSE
1 days
CPD
Equivalent to 7 hours
CERTIFICATES
All delegates will receive a certification on completion.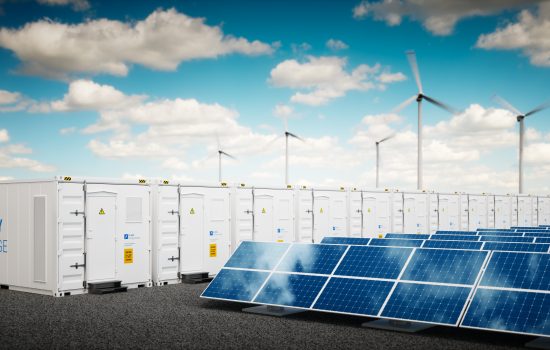 Overview
ISO 50001 is an international standard that provides a framework for an effective Energy Management System (EnMS). It supports organisations in the development of policy for their efficient use of energy, and it provides a framework for setting and measuring the success of an organisation's energy management objectives.
This Introduction to ISO 50001 training course is suitable for anyone interested in gaining a better understanding of energy management systems, their effects and key benefits. It will provide a detailed overview of ISO 50001:2018 including its structure, scope and significant requirements, and will also benefit those seeking to support their organisations in wider energy-use initiatives.
When offered in-house this Introduction to ISO 50001 training course can be tailored to meet client specific requirements.  It can also be run as a shortened seminar to raise awareness of ISO 50001 and energy management systems to larger groups of staff.
Key Topics
What is an energy management system (EnMS)?
Effects and benefits of an EnMS.
Detailed overview of ISO 50001:2018 including structure, scope and requirements.
The relationship between ISO 50001 and other standards.
Energy performance indicators, including how these can be monitored and measured.
The importance of internal audits for an EnMS.
Certification, including the role certification bodies and how certification satisfies obligations to the UK Energy Saving Opportunity Scheme (ESOS)
Who Should Attend
Individuals seeking to understand what an EnMS is and how it can help organisations reduce energy usage and costs.
Those who require knowledge of ISO 50001.
Individuals experienced in auditing to other ISO standards that would like to audit an EnMS
Those involved in the maintenance or supervising of an EnMS
Staff being introduced to an organisation's EnMS
Outcomes
Delegates that attend this introduction of ISO 50001 training course will be able to recognise the importance and benefits for an organisation adopting an EnMS. In addition, delegates will be able to understand:
What an Energy Management System is, and its key benefits
The structure, scope, and key requirements of ISO 50001
What energy performance indicators are, including how they are measured and monitored
Dedicated Training
Our interactive Introduction to ISO 50001 Training Course can be held at your offices, a venue of your choice or online on your preferred date. The one-day course includes workshops and modules covering the structure and key requirements of ISO 50001, what energy performance indicators are what an Energy Management System is, along with its benefits. The course encourages team discussions on how ISO 50001 can successfully be implemented within your organisation. Dedicated training is often more cost effective and convenient for organisations with a number of employees requiring training.
Customer Reviews
All the better for being online!
Great course/tutor, all the better for being online and no travelling/inconvenience of being away from home. The course was presented well, in a logical format which made sense. Good amount of workshops.
Kiwa Agri Food|2nd Jun, 2020
The tutor went above and beyond
The tutor gave lots of examples and had a great sense of humour - the tutor obviously cares about his students and does a lot more than he has to.
Sweco UK Limited|29th May, 2020
Easy to understand
Enjoyable and easy to understand
ATD Services|27th May, 2020
Brilliant
The tutor was brilliant, he made everything really simple and easy to digest. He clearly knew what he was talking about through his vast industry experiences and he was just generally a really nice person.
Clyde Union Pumps DB Limited|26th May, 2020
Everything was great
Everything was great
Durdica Prutki|22nd May, 2020
The week flew by!
The week flew by and I am looking forward to applying what I learned over the week into practise.
ATD Services|18th May, 2020