Introduction to ISO 50001 Training Course
DURATION OF COURSE
1 days
CPD
Equivalent to 7 hours
CERTIFICATES
All delegates will receive a certification on completion.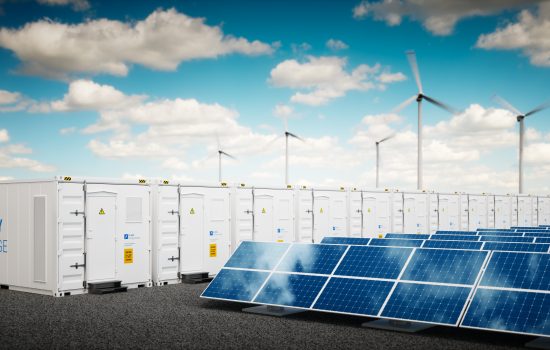 ISO 50001 is an international standard that provides a framework for an effective Energy Management System (EnMS). It supports organisations in the development of policy for their efficient use of energy, and it provides a framework for setting and measuring the success of an organisation's
energy management objectives
.
This Introduction to ISO 50001 training course is suitable for anyone interested in gaining a better understanding of energy management systems, their effects and key benefits. It will provide a detailed overview of ISO 50001:2018 including its structure, scope and significant requirements, and will also benefit those seeking to support their organisations in wider energy-use initiatives.
When offered in-house this Introduction to ISO 50001 training course can be tailored to meet client specific requirements.  It can also be run as a shortened seminar to raise awareness of ISO 50001 and energy management systems to larger groups of staff.
What is an energy management system (EnMS)?
Effects and benefits of an EnMS.
Detailed overview of ISO 50001:2018 including structure, scope and requirements.
The relationship between ISO 50001 and other standards.
Energy performance indicators, including how these can be monitored and measured.
The importance of internal audits for an EnMS.
Certification, including the role certification bodies and how certification satisfies obligations to the UK Energy Saving Opportunity Scheme (ESOS)
Individuals seeking to understand what an EnMS is and how it can help organisations reduce energy usage and costs.
Those who require knowledge of ISO 50001.
Individuals experienced in auditing to other ISO standards that would like to audit an EnMS
Those involved in the maintenance or supervising of an EnMS
Staff being introduced to an organisation's EnMS
Delegates that attend this introduction of ISO 50001 training course will be able to recognise the importance and benefits for an organisation adopting an EnMS. In addition, delegates will be able to understand:
What an Energy Management System is, and its key benefits
The structure, scope, and key requirements of ISO 50001
What energy performance indicators are, including how they are measured and monitored
Our interactive Introduction to ISO 50001 Training Course can be held at your offices, a venue of your choice or online on your preferred date. The one-day course includes workshops and modules covering the structure and key requirements of ISO 50001, what energy performance indicators are what an Energy Management System is, along with its benefits. The course encourages team discussions on how ISO 50001 can successfully be implemented within your organisation. Dedicated training is often more cost effective and convenient for organisations with a number of employees requiring training.
For Scheduled Training courses, please select from the Course Dates and Venues table below.
Customer Reviews
Wealth of knowledge
The tutor was an excellent tutor with a wealth of knowledge. His teaching skills and examples where excellent and made everybody feel at ease. No such thing as a stupid question!
China Petroleum Engineering Construction Corp|22nd Jan, 2021
Comprehensive
Very comprehensive knowledge, flexibility to suit our needs.
Stanhope-Seta|22nd Jan, 2021
Great interaction
Great interaction, lots of doing rather than constantly listening.
Lincolnshire Housing Partnership|21st Jan, 2021
Knowledgeable
The tutor was very knowledgeable and answered all questions fully
UKStratCom|20th Jan, 2021
Interesting and useful
Lots of interesting and useful information - with clear overview and materials to look at in own time
Quality Assurance Agency|20th Jan, 2021
Excellent
Excellent tutor
Bureau Veritas Certification UK Ltd|19th Jan, 2021