Remote Auditing Training Course
DURATION OF COURSE
1 days
CPD
Equivalent to 7 hours
CERTIFICATES
All delegates will receive a certification on completion.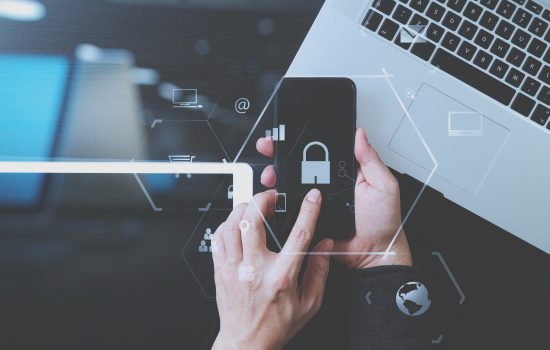 An introduction to remote auditing for experienced management system auditors
Overview
This Remote Auditing training course addresses the challenges and benefits of utilising remote methods for auditing management systems, in response to the growing pressure to reduce site visits.  In addition to restrictions on travel due to the current COVID-19 pandemic, organisations are increasingly considering options to reduce time, costs and carbon impacts associated with business travel, and remote auditing is now being recognised as a credible solution.
This one-day Remote Auditing course provides a blend of tutorials and online exercises, allowing delegates to explore the potential constraints, challenges and benefits of using a range of remote auditing methods.  It will demonstrate how potential limitations can be overcome and explains how remote audits can form an important part of an organisation's audit programme.  It also explores the guidance for auditing provided in ISO 19011:2018, and will explain how this can be applied to develop robust audit processes using remote auditing methods.
For individuals new to auditing, you may wish to consider our Internal Auditor or Lead Auditor courses.  Although centred on an environmental management system audit, this course is relevant to auditors of all disciplines.
Key Topics
The course is structured around four sessions which address:
Introduction to remote auditing, exploring the benefits, limitations and challenges of remote methods and relating them to accepted audit principles and practices
Planning for remote audits, including assessing the risks and opportunities
Undertaking audits using remote methods for collecting evidence
Developing and communicating remote audit findings
It includes exercises in identifying and mitigating risks, audit planning, conducting remote interviews and analysing evidence from remote audit methods.
Who Should Attend
The course is suitable for auditors wishing to understand more about remote audit methods or who are being expected to utilise them. It is also relevant to individuals responsible for managing audit programmes and wanting to understand how remote audit methods can be applied within their organisations.
It is most useful for individuals who have experience of auditing, but it can also be relevant to new auditors alongside a traditional auditing course such as lead or internal auditor.
Outcomes
The course equips delegates with the knowledge to:
Confidently determine if an audit can be accomplished successfully using remote methods
Communicate to the auditees key requirements for collaboration in a remote audit
Plan effectively to undertake remote audits, including setting achievable audit objectives and establishing suitable audit methods
Carry out effective audits using remote methods, ensuring that findings are based on reliable evidence
Report findings in a timely manner to auditees and management, so that information on the status of the management system is available, despite the restrictions on access to sites
Through this process, confirm to their certification body that the internal audit process remains effective and current
Dedicated Training
Our Remote Auditing Course can be held at your premises, a venue of your choice or online. If you have several delegates requiring training, dedicated training is often more cost effective than scheduled training. The course includes interactive workshops to allow your team to discuss how they will implement ideas learnt when they are required to audit remotely.
Customer Reviews
Easy to understand
The course content was much easier to get to grips with than I had expected, especially as I had very little knowledge of ISO 9001 beforehand.
Rural Payments Agency|3rd Jul, 2020
Well explained and relevant
The course content was well explained and relevant to my new role
Fischer Fixings UK Ltd|1st Jul, 2020
The tutor had years of experience
The tutor had years of experience in the subject he was teaching and explained it clearly and in an understandable way
DRG Site Services|27th Jun, 2020
The virtual environment was a bonus
The virtual aspect meant there was fewer distractions and the ability to be put in to virtual groups without losing focus was a real bonus for me.
EDF|26th Jun, 2020
Enhanced understanding
The course content has enabled me to understand how the standard should be implemented
Delden Cranes Ltd|19th Jun, 2020
Highly competent and engaging
Highly competent and engaging, the tutor did an excellent job of managing this virtual delivery. Above all, the tutor applied his wealth of knowledge of the subject in an extremely effective way.
Gama Aviation (Engineering) Limited|5th Jun, 2020