Failure Mode and Effects Analysis - FMEA Training Course
DURATION OF COURSE
1 day
CPD
Equivalent to 7 hours
CERTIFICATES
All delegates will receive a certificate on completion.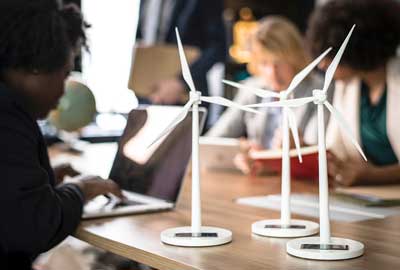 This practical FMEA training course introduces the principles behind the FMEA techniques and explains how they can be applied at each stage of product and process development. It will provide delegates with a basic knowledge of the FMEA methodology, how to apply it to product and process design, and demonstrate how the results of the FMEA are used to define the requirements for:
An effective product validation plan
An effective control plan for the manufacturing process.
FMEA (Failure Mode and Effects Analysis) is a powerful technique that enables companies to improve customer satisfaction and reduce product liability risk by anticipating and preventing defects in design and manufacture.
FMEA techniques are applicable to all industry sectors, though companies supplying the automotive industry or seeking compliance and registration to IATF 16949, are required to use FMEA techniques to achieve product assurance.
When properly applied the FMEA process can be used to:
Identify critical characteristics of sub-systems and components in a complex product or process
Identify or eliminate the potential causes of failure during the product design process, thus speeding up the development process and reducing the number of late changes
Develop an effective control plan that will reduce the risk of project or product failure due to late delivery and cost overruns
Improve customer satisfaction and reduce warranty costs
The business need for FMEA in product and process design
Types of FMEA – System, Design, Process and Machinery
FMEA methodology and defining the:

Customer's expectations and requirements
Potential failure modes
Consequences of failure and identifying causes
Methods of detection and prevention
Assessing severity
Evaluating the "risk" and prioritising areas for improvement
Implementing corrective actions in product and process design
Risk reduction strategies

Case studies:

Product Design FMEA
Process FMEA
The connections between FMEA's and Design Validation / Production Control Plans and other quality management tools will be explained during the course.
Additional Core Tools relating to the Automotive industry include: Advanced Product Quality Planning (APQP) and Production Part Approval Process (PPAP); Measurement Systems Analysis (MSA); Statistical Process Control (SPC)
If you book any two "core tools" courses together we can offer a discount of £100.  Please contact us if you wish to take advantage of this offer.
Product developers involved in developing new product introduction strategies and those concerned with 'time-to-market'.
Manufacturing and engineering managers who need to improve manufacturing capability, predict initial product yield and improve cross-functional technical communications.
Design engineers responsible for new product design and introduction who need to improve customer definition and manufacturing feedback.
Quality/Reliability managers and engineers who want to facilitate an awareness and application of these tools within their organisation.
Process engineers who will be involved in formulating the manufacturing Control Plan.
By the end of this FMEA training course, delegates will be able to produce an FMEA and fit an FMEA into the overall design by:
Identifying the requirements and expectations for the product or process
Identifying and defining potential failure modes
Developing an effective control plan that will reduce the risk of product failure
Identifying and assessing the potential effects of failure on internal processes, supply chain partners and end users.
Throughout the course delegates will explore the relationships between the system, design and process FMEA's and discover how they can apply them to improve the performance of their organisation, and reduce the risk of product and process failures.
The Failure Model and Effects Analysis – FMEA Training Course can occur at your premises or a venue of your choice. The course includes interactive workshops which encourages your team to discuss how they will perform an FMEA to the new standard within your organisation. Dedicated training is normally more cost effective for those wishing to train several employees in FMEA.
For Scheduled Training courses, please select from the Course Dates and Venues table below.
Customer Reviews
Clear overview
Materials provided a clear overview of the subject material, and are of a quality which will allow them to be used as a reference in future.
Sellafield Ltd|30th Mar, 2021
Applicable to our industry
The tutor was able to present the material with the benefit of many years practical experience. This help demonstrate why and how the course content was applicable to our specific industry.
Fugro|24th Feb, 2021
Well delivered
Everything was very smooth and well delivered. The tutor has a wealth of knowledge that easily expands beyond the scope of what was being taught, which helped a lot with specific examples brought to the training.
PPG Aerospace|13th Jan, 2021
Very informative
Very informative. Method and approach of delivery allows for audience participation. Students are able to develop their understanding of a topic and collectively identify areas to improve current processes within the business, guided by the tutor.
Wipac Technology Ltd|30th Dec, 2020
Good content
Presentation slides were of good content and graphical visualisation
Wipac Technology Ltd|29th Dec, 2020
Knowledgeable & professional
The tutor was very knowledgeable and was able to give a clear answer to any questions that were had throughout the course, as well as having extensive knowledge above what was on the slides alone. Talk was done in person...
Wipac Technology Ltd|22nd Dec, 2020