Statistical Process Control - SPC Training Course
DURATION OF COURSE
1 days
CPD
Equivalent to 7 hours
CERTIFICATES
All delegates will receive a certification on completion.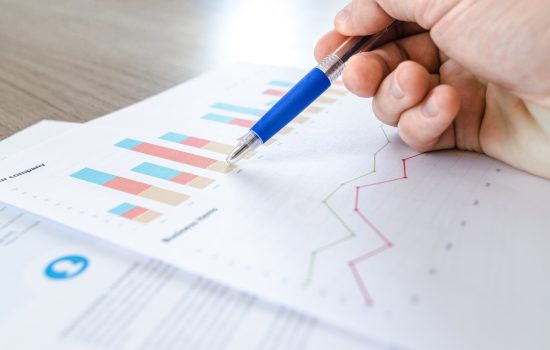 Overview
This one day practical SPC training course will provide delegates with a basic knowledge and understanding of the principles of Statistical Process Control and the methodologies for performing capability studies. Our course is highly practical and avoids detailed knowledge or discussion of statistical theory.
As well as being one of the core components of the Six Sigma approach, Statistical Process Control (SPC) is also a key element of IATF16949, where it is required to be used within the Product Realisation process.
Many problems encountered with Statistical Process Control (SPC) and Design of Experiments (DOE) are caused by problems with measurement systems where the process of obtaining measurements and data may have variation and produce defects.
SPC is an optimisation philosophy concerned with continuous process improvement, using a collection of (statistical) tools for data and process analysis making inferences about process behaviour. SPC is a key component of Total Quality initiatives and ultimately SPC seeks to maximise profit by improving product quality, improving productivity, streamlining process, reducing wastage and reducing variation
Key Topics
The existence and measurement of variation
Concepts
Variation
Data tables, histograms and run charts
Normal Distribution
Accuracy and Precision
Measures of variation (mean, mode, median, range, standard deviation and variance)
Understanding and Managing Variation
Common and special causes
Taking appropriate action on common and special causes
Process improvement methodology
Reacting to special causes
Statistical Control, what it is and the advantages of processes being in control vs tampering with the process
Role, uses and definition of control charts
Types of Control Charts
Use of Charts
Preparation and use of control charts
Examples
Measures of variation (mean, mode, median, range, standard deviation and variance)
c, p, np and u charts (overview)
Examples
Process capability
Performing a process capability study
Additional Core Tools relating to the Automotive industry include: Advanced Product Quality Planning (APQP) and Production Part Approval Process (PPAP); Failure Mode & Effects Analysis (FMEA); Measurement Systems Analysis (MSA)
If you book any two "core tools" courses together we can offer a discount of £100.  Please contact us if you wish to take advantage of this offer.
Who Should Attend
Personnel involved in manufacturing, quality, inspection, design/process engineering.
Those who are required to develop and interpret control charts.
Participants are encouraged bring their laptop computer or a calculator with basic statistical function for use in the practical workshops.
Outcomes
By the end of this SPC training course, delegates will be able to:
Generate, utilise and interpret a variety of Control Charts (Xbar/R, S & Attribute).
Perform a capability study and determine process capability indices (Cp, Cpk, Pp and Ppk).
Interpret the results in the context of the process variation and product acceptance criteria.
Dedicated Training
Dedicated training is often more cost effective and convenient for those wishing to train a number of employees. The course includes interactive activities and workshops which encourage team discussions on subjects such as 'Normal Distribution', 'Interpretation of Charts' and 'Process Capability'. Schedule the course on a date suitable for your team.
Customer Reviews
Interactive, insightful and enjoyable
The tutor was excellent and made the course very interactive, insightful and enjoyable.
Wipac Technology Ltd|2nd Apr, 2020
Knowledgeable tutor
The tutor had good subject knowledge & was able to deliver information clearly.
Wipac Ltd|11th Feb, 2020
Very easy to follow
Course presentation and interaction made it easy to go through
Thomas Dudley Ltd|11th Feb, 2020
The tutor made the course
The tutor was great at making a fairly dry content for two days learning into an enjoyable experience. He was engaging and made everything easy to put into practice.
Sportsafe UK Limited|15th Jan, 2020
Excellent combined overview of ISO 9001 and IATF 16949!
The tutor was an expert in the field and was able to summarise a vast amount of information into a one day course which was easy to follow for all. The course was not advertised but Bywater was able to...
Johnson Matthey|3rd Dec, 2019
The materials reflected the key points.
The course provided clear guidance and examples on how to perform an audit. The tutor was well prepared and engaged with the group well.
Humiseal Europe Ltd|24th Oct, 2019