Calibration and Control of Measuring Systems Training Course
DURATION OF COURSE
1 days
CPD
Equivalent to 7 hours
CERTIFICATES
All delegates will receive a certification on completion.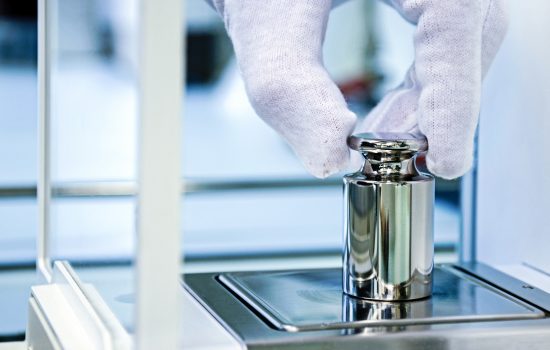 Calibration and Control of Measuring Systems (based on the requirements of ISO/IEC 17025) is a 1-day practical workshop providing the latest information, knowledge and skills for:
identifying the elements of an effective calibration system;
understanding the requirements for those supplying calibration services;
preparing for compliance and improving and utilising measurement data focusing on continuous improvement and cost reduction.
Quality Management System Standards such as ISO 9001, IATF 16949, Good Manufacturing Practice (GMP) and ISO/IEC 17025 require the establishment of an effective system for the control of inspection and measuring equipment.
This course is delivered in-house only
Calibration concepts: traceability, capability, reliability, uncertainty, repeatability and reproducibility
Quality and calibration system documentation and record requirements (ISO 10012, 9001 and GAMP)
What to calibrate
Validation of software used in measurement
Optimization of calibration intervals, calibration status and recall
Environmental controls and equipment handling
Out of tolerance conditions
Introduction to Measurement Uncertainty and Measurement Systems Analysis
Use of external laboratories and purchasing specifications
Other resources/sources of information
Those who manage, utilise or control calibration systems
Quality Managers and Engineers
Department Managers
Calibration Managers and Technicians
Assessors of calibration systems
Although not essential, personnel attending this course should have a basic knowledge of maths and statistical techniques.
By the end of this training course, delegates will be able to:
Develop a structured documented calibration system, including the process for identifying what needs calibrating, frequency and by whom.
Identify requirements for and maintenance of calibration records.
Identify opportunities for improved quality of data and optimise the calibration processes.
The Calibration and Control of Measuring Systems Training Course, based on the requirements of ISO/IEC 17025, covers topics such as 'Calibration Concepts', 'Out of Tolerance Conditions' and 'Measurement Uncertainty'. The course can take place at your offices, a venue of your choice or online. Interactive workshops encourage team discussion on how to identify opportunities for improved quality of data and optimise the calibration processes within your organisation.
Course Delivery
This course is available on a dedicated basis. Please contact our team on 0333 123 9001 to discuss scheduling training on your preferred date at your premises, a venue of your choice or within our virtual classroom.
Customer Reviews
Comprehensive
Very comprehensive knowledge, flexibility to suit our needs.
Stanhope-Seta|22nd Jan, 2021
Enjoyable
It was a very difficult topic to deliver and the tutor made it very enjoyable
Colas Limited|14th Jan, 2021
Experienced tutor
I thought the tutor was able to answer queries well. His experience came through strongly and I always like tutors that have done what they are teaching.
Sussex Police|14th Jan, 2021
Engaging and detailed
I was not expecting course delivery to be so engaging and detailed online.
Sussex Police|11th Jan, 2021
Fantastic, interesting & professional
The tutor was absolutely fantastic, he made the training very interesting, funny but still extremely professional. His experience, knowledge and the ability to provide brilliant examples for every part of the training, made it very interesting and beneficial.
Sussex Police|31st Dec, 2020
Very knowledgeable tutor, excellent delivery
Very knowledgeable and excellent ability to deliver knowledge in a way that others can understand. Uses experience to back up points and to make it fun (which is well done given the dry nature of the subject)
Sussex Police|21st Dec, 2020