Understanding ISO/IEC 17025 (Requirements for Laboratory Accreditation)
DURATION OF COURSE
1 days
CPD
Equivalent to 7 hours
CERTIFICATES
All delegates will receive a certification on completion.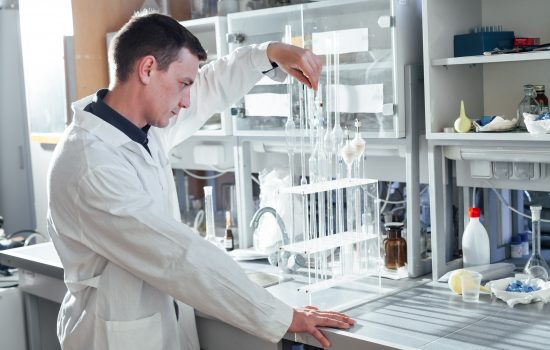 Overview
This one day Understanding ISO/IEC 17025:2017 training course is an interactive and practical foundation course designed to acquaint delegates with the requirements ISO/IEC 17025, providing delegates a thorough understanding of the laboratory accreditation process and an implementation strategy in the context of other standards (e.g. ISO 9001 and IATF 16949).
ISO/IEC 17025:2017 'General requirements for the competence of testing and calibration laboratories' is the internationally recognised standard for the independent accreditation of laboratories. It specifies criteria for the development and assessment of management systems and laboratory technical controls that provide confidence in the results obtained. The standard can be applied to a wide range of laboratory activities including analytical, clinical, forensic, destructive/non-destructive testing and instrument/equipment calibration.
Key Topics
Overview and requirements of ISO/IEC 17025:2017
Future developments – proposed changes to the standard
Inter-relationship with other standards such as IATF 16949 and ISO 9001 Quality Management standards
Accreditation vs. Registration – the differences and requirements of Accreditation Bodies
Structure of Quality System Documentation
Implementing ISO/IEC 17025:2017
Sources of information and further development
Who Should Attend
Laboratory Quality/Technical Managers
Laboratory Technicians/Supervisors
Assessors of Laboratory Management Systems
Personnel responsible for procurement and evaluation of Laboratory Services
Users of calibration and test services
Outcomes
By the end of this Understanding ISO/IEC 17025 training course, delegates will be able to:
Interpret the basic requirements of ISO/IEC 17025:2017 and ISO 9001 Quality Management System standards.
Structure the Quality System Documentation accordingly.
Initiate the process of implementing the requirements with a view to pursuing laboratory accreditation
Dedicated Training
Schedule the Understanding ISO/IEC 17025 (Requirements for Laboratory Accreditation) training course to take place on your preferred date, at your offices, a venue of your choice or online. The one-day course includes 10 modules and interactive workshops, allowing your team to discuss how ISO/IEC 17025 can be implemented within your organisation. Arrange for the course to take place on a date and at a location which is convenient for your team.
Customer Reviews
Informative, interesting and entertaining
Simply, it was great! Informative, always interesting, entertaining.I have learnt a lot in the past few days, all this will go in my experience bag and it can only be useful.
Dyson Technology Ltd|29th Jun, 2020
Engaging virtual course
Good virtual delivery with an engaging instructor
Plymouth Marine Laboratory|26th Jun, 2020
Entertaining and engaging
Highly entertaining and engaging. The tutor was able to pace well and read the room to encourage participation.
Concept Life Sciences ADS|25th Jun, 2020
Useful examples made understanding a lot easier
Useful scenarios/examples were applied by the tutor to help explain certain aspects of the modules, which made understanding a lot easier. Content was explained in a way that ensured that it was readily transferable to a forensic environment.
West Yorkshire Police|22nd Jun, 2020
The exercises enabled me to develop skills
The workshop exercises enabled me to develop skills required to carry out and understand effective auditing along with the benefits.
Mid And West Wales Fire And Rescue Service|8th Jun, 2020
Engaging and interesting
The tutor managed to keep everyone engaged and ensured the content remained interesting and relevant to the attendees. Everyone was freely able to ask questions and all questions were very well dealt with.
Vehicle Certification Agency|27th Apr, 2020