Understanding ISO/IEC 17025 - Forensic applications (FSR Codes and ILAC G-19)
DURATION OF COURSE
1 days
CPD
Equivalent to 7 hours
CERTIFICATES
All delegates will receive a certification on completion.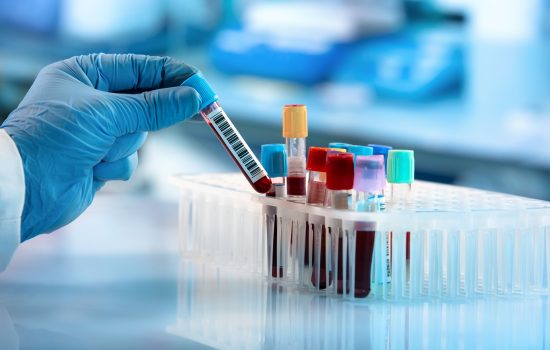 Overview
This one day highly practical and interactive course, Understanding ISO/IEC 17025  – Forensic applications is designed to acquaint delegates with the requirements of ISO/IEC 17025, providing delegates a thorough understanding of the laboratory accreditation process and an implementation strategy in the context of other documents relating to Forensic Science Laboratories (ie FSR Codes of Practice and Conduct and ILAC G19)
ISO/IEC 17025 is the internationally recognised standard for the independent accreditation of laboratories. The standard can be applied to a wide range of laboratory activities, but this course focuses on its application in forensic laboratories.  The course also includes criteria for the development and assessment of management systems and laboratory technical controls that provide confidence in the results obtained.
Key Topics
Overview and requirements of ISO/IEC 17025 and key areas of FSR/ILAC guides
Relationship with ISO 9001
Future developments – proposed changes to ISO/IEC 17025
Inter-relationship with other documents such as the FSR Codes of Practice and Conduct and ILAC G-19
Registration – the differences and requirements of Accreditation Bodies
Structure of Quality System Documentation
Implementing a management system
Sources of information and further development
Who Should Attend
Laboratory Quality/Technical Managers
Laboratory Technicians/Supervisors
Assessors of Laboratory Management Systems
Users of forensic test services
Outcomes
By the end of this Understanding ISO/IEC 17025 training course, delegates will be able to:
Interpret the requirements of ISO/IEC 17025 and understand the key requirements of the  relevant FSR and ILAC documents.
Structure the Quality System Documentation accordingly.
Initiate the process of implementing the requirements with a view to pursuing laboratory accreditation
Dedicated Training
The Understanding ISO/IEC 17025 – Forensic Applications is led by an ISO/IEC 17025 expert tutor. The one-day is inclusive of 7 modules and interactive workshops, covering topics such as 'Impartiality', 'Measurement Uncertainty' and the 'Accreditation Procedure'. Arrange for the course to take place on a date and at a location which is convenient for your team.
Course Delivery
There are currently no scheduled dates.
Please call us on 0333 123 9001 to discuss dedicated training options or simply request a quote.
Customer Reviews
Transferable into practise
The examples provided in the course were transferable into practise
Micro Focus UK Ltd|5th Jul, 2020
Easy to understand
The course content was much easier to get to grips with than I had expected, especially as I had very little knowledge of ISO 9001 beforehand.
Rural Payments Agency|3rd Jul, 2020
Good Examples and Case Studies
The training didn't just cover the black & white of the Standard, it explained how to apply it and used good examples and case studies
Calon Energy Limited|3rd Jul, 2020
Vast Knowledge
The tutor had vast knowledge of the standard (and other standards) and a wide range of industries. He was more than capable of delivering it remotely which he did very well.
TATA Steel|3rd Jul, 2020
Well explained and relevant
The course content was well explained and relevant to my new role
Fischer Fixings UK Ltd|1st Jul, 2020
Informative, interesting and entertaining
Simply, it was great! Informative, always interesting, entertaining.I have learnt a lot in the past few days, all this will go in my experience bag and it can only be useful.
Dyson Technology Ltd|29th Jun, 2020