ISO 17025 Implementation Training Course
DURATION OF COURSE
2 days
CPD
Equivalent to 15 hours
CERTIFICATES
All delegates will receive a certification on completion.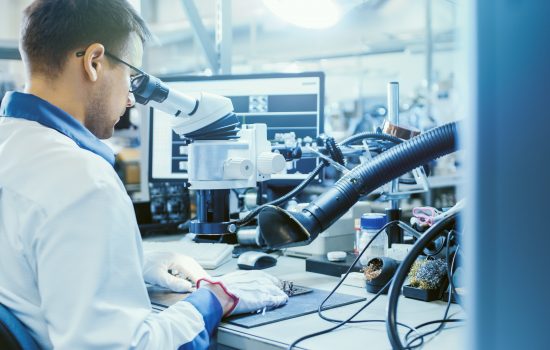 Overview
ISO/IEC 17025:2017 is an internationally recognised standard for laboratories involved in testing, sampling and calibration who want to demonstrate their adherence to reliable, robust and fit for purpose processes and generate consistent, technically valid results. The Standard focuses on two key areas, the development of an effective management system (with similar requirements to ISO 9001); and laboratory technical requirements, which cover areas such as method development and validation, staff competency and training, facilities and equipment as well as reporting of results.
Accreditation to ISO/IEC 17025 allows an organisation to:
readily demonstrate a high standard for all testing and calibration activities performed, providing the Organisation with a competitive advantage when tendering for new business
provide confidence and assurance to its clients that results are technically valid using robust, fit for purpose and fully validated methods
implement actions to address risks and opportunities, demonstrating objective and continuous improvement of laboratory processes and systems
develop systematic processes capable of meeting client requirements and expectations
create an environment where staff have clear roles and responsibilities and can fully contribute to the goals and objectives of the business
create a customer focussed attitude ensuring high levels of customer satisfaction and retained business whilst ensuring cost effective and efficient processes
On the first day of this training course delegates will learn about the fundamentals of ISO/IEC 17025, including exploring the relationship between ISO/IEC 17025:2017 and other standards, and the difference between Certification and Accreditation, including analysis of the benefits and considerations of these options.
On the second day delegates will explore ISO/IEC 17025 management system requirements and develop implementation skills, including performing a gap analysis, creating high level process maps, understanding risks and opportunities of implementation, and developing an implementation plan.
Key Topics
Overview and requirements of ISO/IEC 17025:2017
Exploring the connections and similarities between ISO/IEC 17025:2017 and other standards such as ISO 9001
The difference between Certification and Accreditation, including analysis of the benefits and considerations of these options
How to achieve accreditation to ISO 17025
The role of the National Accreditation Body and its Assessment process (ISO 17011)
Performing a gap analysis as a base-line review
High level process map (outline laboratory processes and their interrelationships)
Understanding risks and opportunities and what they mean to the organisation
Developing an implementation plan
Effective maintenance of an accredited ISO 17025 Management system
Change management within an accredited ISO 17025 Management system
Who Should Attend
This two-day training course is highly suitable for anyone looking to implement an ISO/IEC 17025 management system. The course will also benefit those in charge of the maintenance of an ISO/IEC 17025 system looking to develop their understanding of what is required.
Outcomes
Delegates who attend this ISO/IEC 17025 implementation training course will be able to understand:
the key clauses of ISO/IEC 17025
the laboratory accreditation process, including the benefits and possible considerations
how to develop a plan for implementing ISO/IEC 17025
What is required for the maintenance of an ISO/IEC 17025 system
Dedicated Training
The ISO/IEC 17025 Implementation Training Course can occur at your premises, a venue of your choice or online and will led by an ISO/IEC 17025 expert tutor. The course includes interactive workshops and modules covering topics such as 'Quality and Laboratory Accreditation', 'ISO/IEC 17025 Requirements' and 'Corrective Actions'. Dedicated training is often more cost effective and convenient for organisations wishing to train several delegates.
For Scheduled Training courses, please select from the Course Dates and Venues table below.
Course Dates and Venues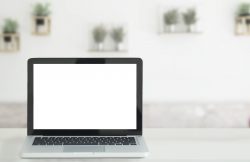 Online
Virtual Classroom
Non-Residential:
£895 + VAT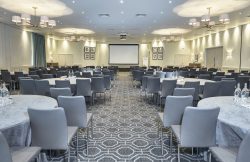 Daventry, Northamptonshire
De Vere Staverton Estate
Non-Residential:
£945 + VAT
Customer Reviews
Approachable and engaging tutor
An interesting background, good practical knowledge to processes and practices, approachable and engaging
West Midlands Police|16th Oct, 2020
Clear, concise and well presented
Presentation was clear, concise and well presented. Very knowledgeable.
Element Materials Technology|15th Oct, 2020
Knowledgeable and engaging tutor
The tutor was knowledgeable and engaging. In addition he managed to make the subject far less tedious.
Hertfordshire Constabulary|8th Oct, 2020
Engaging virtual environment
Breakout rooms worked well, and the Tutor was as engaging as possible in a virtual environment.
Kimberly Clark|6th Oct, 2020
Everything was great
Everything was great, overall experience thoroughly enjoyable. The tutor Very inspiring and approachable.
West Midlands Police|5th Oct, 2020
Very impressed
I was very impressed with the course. I was expecting it to feel awkward and not "flow" as a traditional course would, however it was very relaxed and a very comfortable way to do a [Virtual Classroom] training course.
Premier Partnership|2nd Oct, 2020