Frequently Asked Questions
Search Question Category
Questions listed under "Hotels and Venues"
All delegates and tutors are expected to follow legal government guidance regarding possible or confirmed coronavirus infections.
Please do not attend a venue-based course if you have experienced any symptoms, including a new continuous cough, a high temperature, a loss of, or change in, your normal taste or smell (anosmia) within the past 7 days. Do not attend a venue-based course if you have been in contact with anyone with symptoms, or anyone known to have COVID-19 within the past 14 days.
If you experience symptoms during the course please leave the course immediately and contact Bywater on 0333 123 9001. If you do have to leave the course early due to COVID-19 symptoms Bywater can transfer you onto a virtual course at a future date (subject to availability) at no additional charge. Transfers onto future venue-based courses will be subject to the full course fee.
We are working closely with all of our venues and are constantly reviewing government guidelines to identify how to mitigate risks and enhance safety measures to make your stay as comfortable and as safe as possible. Prior to undertaking training at a venue Bywater will undertake a full risk assessment to ensure training is undertaken in line with government guidelines. We will ensure safe social distancing can occur during the training course, for example through limiting class numbers or utilising larger rooms.
All of our venues have implemented additional safety measures and sanitation measures to protect delegates, tutors and venue staff. Measures include clear markings to encourage social distancing, plastic screens at reception, providing hand-sanitiser, contactless check-in procedures and more. Please note, during this time some hotel facilities, such as saunas and steam rooms, may be closed to guests or have restricted access. All photos on our website were taken prior to the pandemic. Please view the specific venue's website for full details of their safety protocols.
If we are unable to run a course due to COVID-19 restrictions we will offer the course within our Virtual Classroom. If you would prefer face to face training you can either postpone to a later when we are able to run the course or request a full refund of the course fees.
Dedicated training at your premises is available, please contact our team our team for more information.
All delegates and staff are required to act in line with government guidelines.
If you do have any concerns please remember all of our courses are available within our Virtual Classroom environment, allowing you to train from the comfort of your own home or office. All online courses run in the same way as our venue based courses and include interactive workshops, case studies and role plays. To learn more about our Virtual Classroom click here.
Yes this is possible as long as the hotel has availability.
Please contact our training team to request the date and location you require so we can advise of the cost and make the booking for you. Please note that the cost may vary depending on the season and notice period for the booking.
Contact
Email contact@bywater.co.uk
Telephone  0333 123 9001.
This provides the delegate with overnight accommodation each night of the training course (apart from the final day) and includes breakfast, lunch and dinner. All rooms include an en-suite.
There is also the option to book an extra night the day before of after the course starts at an additional cost. Should you require an additional night please contact the Training Team on 0333 123 9001.
Bywater's scheduled training courses are located at over 25 venues across the UK and within our Virtual Classroom. Use the map below to search upcoming course dates and locations. Residential options are also available for venue based courses to make the experience as convenient as possible for you.
Course Venue Finder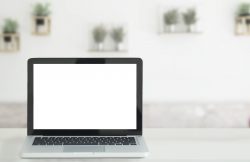 Virtual Classroom
Online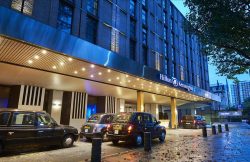 Hilton London Kensington
179-199 Holland Park Ave, Holland Park, London W11 4UL, UK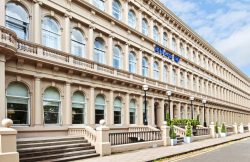 Hilton Glasgow Grosvenor
1-9 Grosvenor Terrace, Glasgow G12 0TA, UK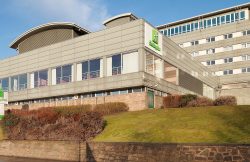 Holiday Inn Edinburgh
132 Corstorphine Rd, Edinburgh EH12 6UA, UK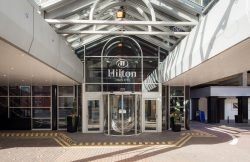 Hilton Leeds City
Neville St, Leeds LS1 4BX, UK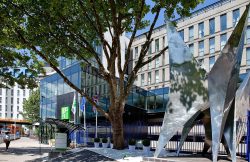 Holiday Inn Bristol City Centre
Bond Street, Bristol BS1 3LE, UK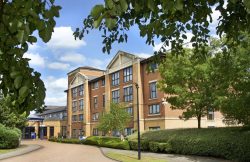 DoubleTree by Hilton Hotel Coventry
Paradise Way, Coventry CV2 2ST, UK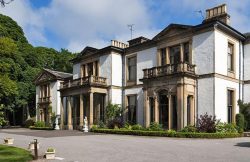 Norwood Hall Hotel
Garthdee Rd, Aberdeen AB15 9FX, UK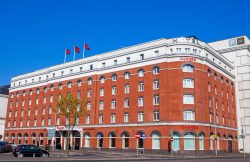 Ramada Encore Belfast City Centre
20 Talbot St, Belfast BT1 2LD, UK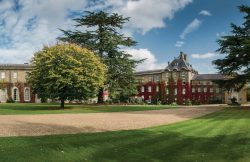 De Vere Beaumont Estate
Burfield Rd, Old Windsor SL4 2JJ, UK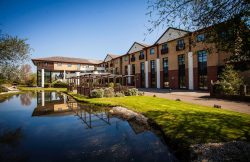 Crowne Plaza Hotels & Resorts Colchester - Five Lakes
Colchester Road, Tolleshunt Knight, Maldon CM9 8HX, UK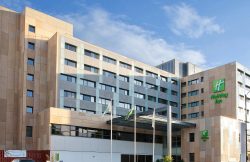 Holiday Inn Cardiff City Centre
Castle St, Cardiff CF10 1XD, UK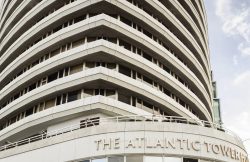 Mercure Liverpool Atlantic Tower Hotel
Chapel St, Liverpool L3 9RE, UK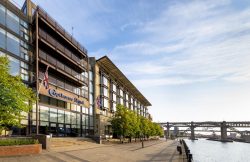 Copthorne Hotel Newcastle
The Close Quayside, Newcastle NE1 3RT, UK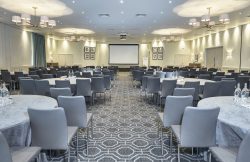 De Vere Staverton Park, Northampton
Daventry Rd, Staverton, Daventry NN11 6JT, UK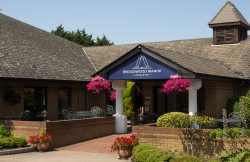 Bridgewood Manor Hotel, Kent
Walderslade Woods, Chatham ME5 9AX, UK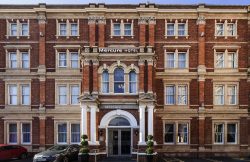 Mercure Rougemont Hotel, Exeter
Queen St, Exeter EX4 3SP, UK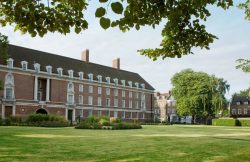 De Vere Devonport House, Greenwich
King William Walk, London SE10 9JW, UK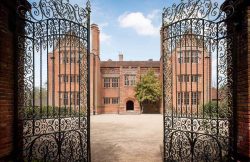 New Place Hotel, Southampton
Shirrell Heath, Southampton SO32 2JY, UK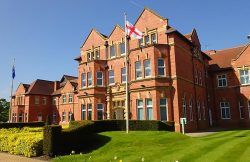 De Vere Cheadle House, Manchester
Royal Crescent, Cheadle SK8 3FS, UK