Kaizen and 5S Training Course
DURATION OF COURSE
1 days
CPD
Equivalent to 7 hours
CERTIFICATES
All delegates will receive a certification on completion.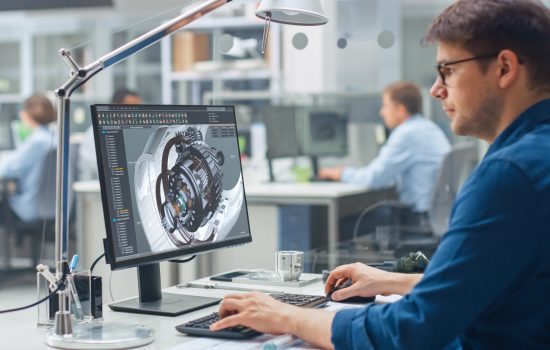 Overview
The Japanese concept of Kaizen can be baffling in its subtle blend of improvement philosophy, culture and approach. For those who take the trouble to properly understand and apply the Kaizen philosophy, the investment of effort is well justified by the payback, in terms of employee motivation, customer focus and productivity. For many its results have been startling.
'Kaizen' in Japanese means "improvement" or "change for the better". Kaizen involves a continuous effort by every employee to ensure improvement of all organisational processes and systems. In a sense Kaizen is part action plan and part philosophy. It is also about building a culture where all employees are actively engaged in suggesting and implementing improvements to the organisation.
Starting with the concepts & principles, this one-day Kaizen and 5S training course addresses the five elements of Kaizen:
Teamwork
Personal Discipline
Improved Morale
Quality Circles
Suggestions for Improvement
The morning of the course provides an overview of Kaizen & the development of an organisation's Kaizen strategy, whilst the afternoon focuses further on applying Kaizen principles & tools, with a strong focus on 5S. Although an integrated programme, these sessions can also be attended individually as separate courses.
Key Topics
Kaizen Overview & Strategy
Origins & Principles of Kaizen
Kaizen Objectives
Relationship to other improvement approaches
PDCA
Running an organisational Kaizen initiative
Roles & responsibilities
Being a Kaizen Leader
The 5 Key Elements, purpose & interrelationship
Teamwork considerations
Building Personal Discipline
Improving Morale
Identifying Kaizen Projects
Quality Circles
Suggestions for Improvement
Kaizen Tools
Process Analysis
Waste elimination/Muda
The 5 or 6 Lean Principles
The Seven or Eight Wastes
Root Cause Analysis
5S Introduction and Background
How 5S assists Kaizen
Visual Management and Standard Practice
Red tagging
5S System Implementation and Teamwork
5S Maintenance
The sixth 'S' (Safety)
Poka Yoke Mistake Proofing
Who Should Attend
This course is suitable for anyone involved or interested in improving the efficiency of a workplace, whether that is in the capacity as an operator, team member, manager, improvement specialist or director.  It is also suitable for manufacturing and production environments, laboratories and offices alike.
Outcomes
By the end of this Kaizen and 5S training course, you will be able to:
appreciate the nature and tools of the Kaizen approach
understand when, where & how to implement it
understand the types of waste that occur when carrying out tasks.
broaden your knowledge and skills to implement and use a Kaizen approach & appropriate tools
focus appropriately on teamwork, personal discipline & morale and understand how your personal contribution can improve others' productivity too along with the competitiveness of their organisation.
Dedicated Training
The 1 day course includes a range of modules and interactive workshops to encourage team discussions on how implementing the Kaizen Strategy within your organisation can improve employee motivation, customer focus and productivity. Schedule the course to take place at your offices, a venue of your choice or online on your preferred date.
Course Delivery
This course is available on a dedicated basis. Please contact our team on 0333 123 9001 to discuss scheduling training on your preferred date at your premises, a venue of your choice or within our virtual classroom.
Customer Reviews
Well presented
Training was well presented and the content provided was clear and easy to read. Classroom exercises were conducted via zoom which worked really well.
Pipeline Engineering|25th Nov, 2020
Wealth of knowledge
The tutor had a wealth of knowledge and was well received by all course delegates.
Tata Steel Europe|25th Nov, 2020
Great learning experience
The tutor did a great job on teaching through virtual classroom. She involved everyone and helped with any questions etc. Great job and great learning experience.
Portland Port|25th Nov, 2020
Extremely interactive
Tutor was extremely knowledgeable. Was also very happy that course was extremely interactive working through examples.
Tata Steel Europe|20th Nov, 2020
Brilliant tutor, enjoyable course
The tutor was brilliant. He made the course enjoyable with reference to the material content by adding his own experiences to help you remember key facts. Especially useful when needing to recall key knowledge for the exam.
IMKRA|16th Nov, 2020
Experienced tutor, good case studies
The tutor is really experienced and has good case studies from real examples in different industries. Also, the exercises used during the course really helped to understand the concepts in depth.
Tata Steel Europe|13th Nov, 2020