OHSAS 18001 Lead Auditor Training Course
DURATION OF COURSE
5 days
CPD
Equivalent to 40 hours
CERTIFICATES
All delegates will receive a certification on completion.
CERTIFICATION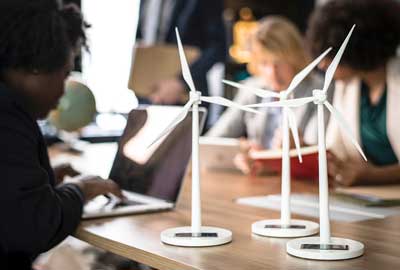 OHSAS 18001 has now been replaced with ISO 45001, please follow the link to our ISO 45001 Lead Auditor training course.
This five day OHSAS 18001 Lead Auditor training course is CQI and IRCA Certified (Ref: 17225) and fulfils the CQI and IRCA training requirements for registration as a 3rd-party OHS management systems auditor. You learn to build on the skills of how to plan, structure and conduct an effective OHSAS 18001 audit and to evaluate and communicate the findings. The course is designed to follow the stages in a live audit, including simulated audit interviews and role play closing meetings.
Some delegates find it beneficial to attend the Introduction to OHSAS 18001 training course to gain more knowledge about the OHSAS 18001 standard. We offer a discount of £100 if booking this course with your Lead Auditor training. Please contact us if you wish to take advantage of this offer.
The OH&S Standards, including OHSAS 18001
OH&S legislation and codes of practice.
OH&S hazards and risk evaluation.
Audit planning and use of checklists.
Audit interviewing and evaluation of information.
Auditing improvement.
Non-conformance evaluation.
Corrective actions and effective follow-up programmes.
Accreditation and certification sources of information.
Those responsible for obtaining certification to OHSAS 18001.
Those who wish to register as an IRCA OH&S MS auditor (additional requirements also apply).
Auditors who want to audit OH&S management systems and who need to show professional competence in this subject.
Those new to auditing wishing to understand OH&S MS auditing.
Senior managers involved in the outcome of OH&S audits.
On completion of the OHSAS 18001 Lead Auditor training course, delegates will have:
An understanding of the role of audits within the OH&S programme.
The ability to develop an internal audit process to support your OH&S policy.
The ability to assess compliance of an organisation to meet your own internal or external (e.g. Certification body) requirements.
Course Dates and Venues
There are currently no scheduled dates.
Please call us on 0333 123 9001 to discuss dedicated training options
Customer Reviews
Useful Virtual Classroom course
The Virtual Classroom worked really well with the break out room sessions being very useful, which made I feel like it was a classroom based course. I don't think my experience of the course was hampered at all by it...
North Wales Police|4th Dec, 2020
Experienced tutor
The tutor's experience really came across. She clearly has been involved in audits for an extended period of time and that really helped contextualise some of the course.
Premier Partnership|4th Dec, 2020
Informative & dynamic
Very informative and dynamic. It was very entertaining.
Plumis|4th Dec, 2020
Engaging throughout
I was not sure how the virtual classroom would work as I am more of a practical learner but the tutor managed to keep the class engaged throughout.
Unipart Rail|3rd Dec, 2020
Great case study
Great case study approach, kept with it throughout the duration of the course and the tutor knew the case study very well
Greenblue Consulting Ltd|3rd Dec, 2020
Knowledgeable tutor
The tutor was very knowledgeable and answered any question.  Booking was easy to do and course material was sent well ahead of the course starting.
MHT Europe|2nd Dec, 2020