ISO 45001 Auditor Migration Training Course
DURATION OF COURSE
2 days
CPD
Equivalent to 16 hours
CERTIFICATES
All delegates will receive a certification on completion.
CERTIFICATION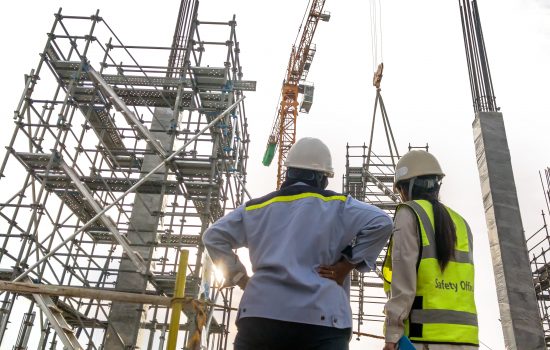 For existing OHSAS 18001:2007 Occupational Health & Safety Management System (OHSMS) auditors looking to transition to ISO 45001
Overview
ISO 45001 is replacing OHSAS 18001 as the new management systems standard aimed at enabling organisations to better manage their Occupational Health & Safety (OH&S) risks and to improve their OH&S performance.
This two day ISO 45001 Auditor Migration Training Course is designed to teach delegates about the structure of ISO 45001 (which is based on the Annex SL framework for new ISO management systems standards), the requirements of ISO 45001 and what the implications are for OH&S management system auditing.
This training course is CQI and IRCA certified and will satisfy CQI and IRCA's mandatory training requirements for individuals needing to retain their IRCA OHSMS Registration. All certificated IRCA OHSAS Auditors will have only 3 years in which to successfully complete a CQI and IRCA Certified ISO 45001 Auditor Migration course. This training course will also be useful for those wishing to work with the newly developed ISO 45001:2018 standard and it will provide the knowledge and skills to audit against it. Please note that prior knowledge of OHSAS 18001:2007 is essential.
Key Topics
Background to the changes from OHSAS 18001 to ISO 45001
Context of the organisation
Annex SL and a framework for generic management systems
Leadership and top management's more direct involvement in the OH&S management system
Risks and opportunities and the concept of Risk-Based Thinking
Audit planning and how this might change to address ISO 45001:2018 requirements.
Auditing against the new aspects and requirements of ISO 45001
Evaluating audit evidence to correctly identify conformity (or non-conformity) with the requirements of ISO 45001.
Who Should Attend
Existing OHSAS 18001 auditors who require the knowledge and skills to audit against ISO 45001:2018
Those responsible for transitioning their Occupational Health & Safety Management System from OHSAS 18001 to ISO 45001 who wish to understand the changes and their implications.
Outcomes
Upon successful completion of this 2 day ISO 45001 Migration training course, delegates will be able to:
Understand the purpose and structure of Annex SL, the framework that ISO 45001 and future ISO standards will be based upon
Interpret the new and revised terms and definitions within ISO 45001
Understand the key differences in requirements between ISO 45001 and OHSAS 18001, including what this means for the organisations (and their management systems) and for auditors.
Evaluate audit evidence to correctly identify conformity, with emphasis on

Context of the organisation
Internal & external issues
Relevant interested parties
Leadership and top management involvement
Actions to address risks & opportunities
Operational planning and control

Retain/upgrade their IRCA OHSMS Registration (if applicable)
Dedicated Training
The ISO 45001 Auditor Migration Training Course can be held at your premises, a venue of your choice or online on a date which is convenient for your team. ISO 45001 Auditor Migration Training includes 13 modules and 7 interactive workshops and case studies, encouraging your team to discuss topics such as 'Senior Management', 'Audit Planning' and 'Evaluating Evidence'.
For Scheduled Training courses, please select from the Course Dates and Venues table below.
Customer Reviews
Experienced Tutor
The tutor was very informative and had vast experience
World Courier (UK) Ltd|18th Aug, 2020
Supportive tutor
The tutor had an excellent attitude, was approachable and highly focused on supporting you to pass the course
Freebird Safety Systems Ltd|17th Aug, 2020
All questions answered
The tutor was very helpful and stayed online after the course finished to discuss questions with individuals
Collaborative Environmental Advisers (CEA) Ltd|6th Jul, 2020
Transferable into practise
The examples provided in the course were transferable into practise
Micro Focus UK Ltd|5th Jul, 2020
Vast Knowledge
The tutor had vast knowledge of the standard (and other standards) and a wide range of industries. He was more than capable of delivering it remotely which he did very well.
TATA Steel|3rd Jul, 2020
Fantastic training!
Amazing theoretical knowledge and practical experiences coupled with a great delivery style were pivotal in the delivery of this fantastic training.
Stesec Limited|19th Jun, 2020