Workplace Hygiene and Hygienic Premises Training Courses
DURATION OF COURSE
1 days
CPD
Equivalent to 7 hours
CERTIFICATES
All delegates will receive a certification on completion.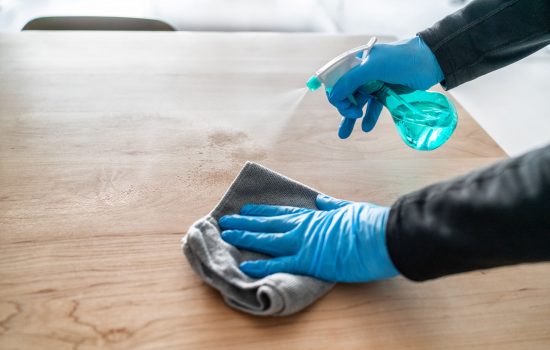 Overview
The Covid-19 Pandemic has placed renewed emphasis on the need to make our workplaces and the premises visited by our customers safe. Government guidance is available to support this and organisations have had a variety of responses including use of self-certification schemes, such as "We're Good To Go" from Visit UK, or third party audited certification, such as the new 'Hygienic Premises' or 'Workplace Hygiene' Kitemark certifications from BSI.
To be sure of keeping your employees and customers safe, it is important to review and maintain a rigorous safety management system. To this end, Bywater is offering a suite of one-day courses available on a dedicated basis, with customised options if required, to support organisations that care about, and want to show that they act responsibly in relation to, the well being of their employees and customers. These courses are designed to raise awareness, explain the requirements for keeping premises safe and, if appropriate, to form the basis for going forward for organisational certification.
The three dedicated courses deal with respectively:
Workplace Hygiene; Keeping Your Employees Safe
Hygienic Premises; Reassuring Your Customers and Keeping Them Safe
The Hygienic Organisation; Keeping Customers and Employees Safe
These courses are suitable for organisations within all sectors including manufacturing, services and the public sector.
Information Sources
Each one-day training course discusses the current context of the organisation and current practices and controls, before taking a risk-based approach to identifying requirements for safeguarding staff and/or customers. Key Topics are broadly the same for each course, but the emphasis in delivery will reflect which of the three courses is being presented.
The courses will refer to specific requirements from a number of sources, including:
UK Government guidance on working safely during COVID-19
Some basic concepts from ISO 45001:2018 Occupational Health & Safety
BSI Safe Working During the COVID-19 Pandemic- general guidelines for organisations (version 2; version 3 when issued shortly)
Relevant sections on planning, application, measurement and review of cleanliness from PAS5748:2014.
Delegates will work in teams to identify and evaluate the applicability of requirements in their organisational context, discuss responsibilities and methods of application, develop structures to support successful deployment and ongoing maintenance, and identify key issues that need to be addressed.
Key Topics
The meanings of, and need for, Workplace Hygiene and/or Hygienic Premises
The implications of coronavirus (Covid-19) and government guidance
Current organisational practice – strengths and shortfalls
Developing and maintaining a management system
Some key requirements from ISO 45001 & the BSI Safe working during the COVID-19 pandemic – general guidelines for organisations document
Basic hygiene activities from PAS 5748
Developing & maintaining a risk register
Prioritising action on a risk-based approach
Planning implementation
Identifying and defining requirements for staff training, cleaning regimes and information for customers
Customer management
Checks and audits
Responsibilities
What extra activities they will need to introduced
Who Should Attend
Internal teams
Owners, managers, supervisors, team leaders and staff
Representatives of key suppliers
Staff or Union representatives
Quality Managers, Risk Managers, Internal and External Auditors
HR and Training personnel
Outcomes
On completion of the particular Workplace Hygiene and Hygienic Premises training course, delegates will be able to:
Appreciate the requirements for hygienically safe workplaces and/or premises.
Identify appropriate changes needed to current arrangements
Propose and evaluate solutions to current shortfalls
Help define a management system to control Workplace Hygiene and/or Hygienic Premises
Communicate their findings and recommendations to their colleagues and senior management
Engage with colleagues and senior management in implementing and improving the system.
Dedicated Training
Our Workplace Hygiene and Hygiene Premises Training Courses are available on a dedicated basis at your premises or online via Virtual Classroom training.  Please contact our team to discuss your requirements to allow us to assist in identifying the right course for you based on your work environment.
Course Delivery
This course is available on a dedicated basis. Please contact our team on 0333 123 9001 to discuss scheduling training on your preferred date at your premises, a venue of your choice or within our virtual classroom.
Customer Reviews
Enjoyable Breakout Rooms
I enjoyed the breakout room, in smaller groups discussing our understanding of the raised annex criteria.
CHAS 2013 Ltd|17th Sep, 2020
Comfortable
I actually preferred it than the physical classroom. It's more comfortable to do it virtually from home,and less stressful.
Sonia Mills|15th Sep, 2020
Knowledgeable and enthusiastic tutor
The tutor was very knowledgeable and enthusiastic.
Hertfordshire Constabulary|14th Sep, 2020
Superb Trainer
It was my first time doing this kind of [virtual classroom] training and it worked really well. The tutor was a superb trainer and I really learned a lot from him.
WRC Recycling|14th Sep, 2020
Great virtual training
Virtual training went very well and did not feel much difference between real and online
Roechling Plastics|11th Sep, 2020
Enjoyable
I enjoyed everything to be honest. The most I enjoyed was the group break out room exercises.
CHAS 2013 Ltd|9th Sep, 2020