TL 9000 Quality System Implementation - QuEST Sanctioned
DURATION OF COURSE
3 days
CPD
Equivalent to 24 hours
CERTIFICATES
All delegates will receive a certification on completion.
CERTIFICATION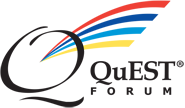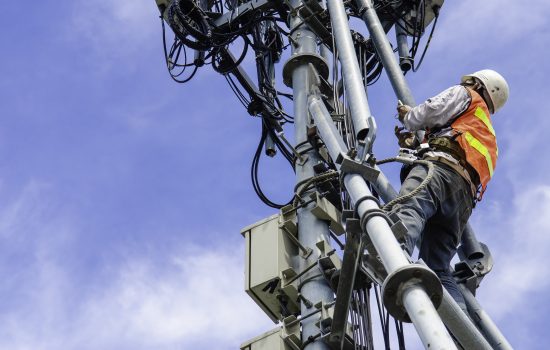 TL 9000 Quality System Implementation R6.2/5.7 (QuEST Sanctioned)
This 3-day in-house QuEST sanctioned TL 9000 Quality System Implementation course is structured to provide organisations with a road map for successful TL 9000 implementation and compliance.
This interactive and practical course is essential for anyone who is a telecommunications industry supplier, or is planning to become one. All attendees must have completed the TL 9000 R5.5 Requirements course and the TL 9000 R5.0 Measurements overview (and Registrar auditors must also complete the associated examinations for each).
Upon completion of the course, delegates will be able to follow the steps necessary for successful implementation of TL 9000 quality system requirements and measurements.
Introduction to the QuEST Forum and its purpose.
Overview and benefits of TL 9000 and its relationship to ISO 9001
Analysis of TL 9000 requirements and measurements
Implementation strategy and project management including:
Determining scope
Registrar selection
Deciding applicable measures
Gap analysis
Phased approach for successful implementation
Impact on procedures, plans and records
The effective use of TL 9000 measurements
Implementation obstacles, challenges and drivers
Registration process and options
Sources of information and further development
A prior knowledge of ISO 9001 is strongly recommended.
Those who will be involved in the implementation of TL 9000 e.g. Quality Managers, consultants, implementation and management team members, process owners.
Internal auditors and ISO 9001 trained auditors wishing to expand their knowledge.
Click here to learn more about prior knowledge requirements.
By the end of this TL 9000 Quality System Implementation course, delegates will be able to:
Interpret the requirements and measurements of TL 9000 and how they apply to industry processes.
Develop an implementation strategy for TL 9000
Apply the handbooks for requirements and measurements effectively
Course Delivery
This course is available on a dedicated basis. Please contact our team on 0333 123 9001 to discuss scheduling training on your preferred date at your premises, a venue of your choice or within our virtual classroom.
Customer Reviews
Highly qualified tutor
I wasn't expecting such a highly qualified tutor which so much experience to call upon. It was all very good
Achilles Information Limited|17th Jan, 2021
Enjoyable and rewarding
I did have reservations about whether it would work doing the course this way, but it was a very enjoyable and rewarding experience
WCS Services|16th Jan, 2021
Good team exercises
It ran smoothly and was a lot less awkward than other virtual classroom settings. The team exercises worked well with the breakout rooms as well.
EPS Ltd|15th Jan, 2021
Excellent
The course was excellent. Run very well through Zoom. Minimal connection issues, breakout rooms worked well.
MOD|15th Jan, 2021
Enjoyable
It was a very difficult topic to deliver and the tutor made it very enjoyable
Colas Limited|14th Jan, 2021
Experienced tutor
I thought the tutor was able to answer queries well. His experience came through strongly and I always like tutors that have done what they are teaching.
Sussex Police|14th Jan, 2021