Root Cause Analysis for all Industry Sectors
DURATION OF COURSE
2 days
CPD
Equivalent to 12 hours
CERTIFICATES
All delegates will receive a certification on completion.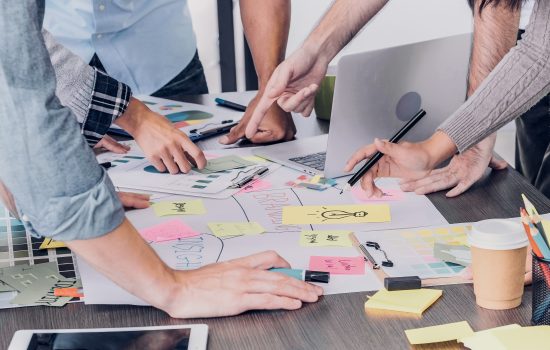 Root Cause Analysis (RCA) is a set of methods used for identifying the source of faults, failures and undesired outcomes for processes, and can be used within manufacturing, services and the public sector.
This 2 Day Root Cause Analysis training course online or in-person introduces delegates to different problem-solving tools and techniques, which are then applied throughout a series of highly interactive and practical exercises putting these theories into practice.
Collaborating in teams, delegates will use techniques such as 8D, 5 Whys and localisation to solve a range of product and process problems, and in each case present findings back to the group. This will prepare delegates for typical workplace RCA practices, including problem identification, RCA tool selection and report writing.
Please note that it is advisory for delegates to bring a laptop for use during this course if possible.
Typical approaches to problem solving
Common approaches to root cause analysis
Overview of the 8D / Global 8D process
Types of problems
Strategy for Problem Solving
Using 8D Problem Solving to improve Supply Chain Relationship
Isolated events & repeating problems
5 Why's
Localisation in time, space & sequence
Process mapping & Contrasting Symptom Routes
Shainin's Multi-vari analysis
Isoplots & MSA
Proving causes
Solution analysis
Project managing solution
Managers responsible for process and quality improvements
Quality Managers, Internal and External Auditors
Line managers and supervisors involved in managing customer and/or supplier relationships
Problem solving team members and leaders
Product or process designers
Industrial, production and process engineers
On completion of this Root Cause Analysis training course delegates will be able to:
Participate in effective problem solving teams
Use appropriate tools and techniques to identify, and document the root causes of problems in production processes and administration systems, as well as product design.
Propose and evaluate solutions to prevent problems recurring
Communicate their findings and recommendations to their colleagues and senior management
Engage senior management in improving the system to remove the causes of failure – and controlling random management initiatives that may destabilise processes that are currently 'under control'
The Root Cause Analysis for all Industry Sectors training course can occur at your premises or a venue of your choice. The course includes 16 modules and interactive workshops which encourage team discussions on topics such as 'Process Compliance', 'Common Problem-Solving Strategy' and 'Overview of the 8D/G8D Process'. Dedicated training is often more cost effective and convenient for those wishing to train a number of employees.
For Scheduled Training courses, please select from the Course Dates and Venues table below.
Customer Reviews
Good interactive course
Easy to book and supplied material in time before the course. Good interactive course.
Cwm Taf Morgannwg University Health Board|4th Nov, 2020
Excellent virtual course management
I was worried about being able to navigate the team virtual classroom however, tutor was excellent in managing this as well as being responsive to our learning experience
Cwm Taf Morgannwg University Health Board|5th Sep, 2020
Interactive group work
Well managed engagement from Tutor, able to interact well with participants in small groups and wider groups
Cwm Taf Morgannwg University Health Board|21st Aug, 2020
Great course and examples
The tutor was great, pace was good and she used a case study which made it real! The tutor didn't just read the slides, she took time to explain different scenarios to make it more applicable to us.
Yeo Valley|14th Aug, 2020
Great virtual delivery
It's great how the course has been adapted and still able to run as it would under normal circumstances without any of the content being affected
Ziath Ltd|14th Jul, 2020
Beneficial and enjoyable
I thoroughly enjoyed the course. I found the case studies extremely useful, particularly in terms of making assumptions on evidence. I was comfortable with the course, and was really happy with the way it all came together into root cause...
The Fremantle Trust|13th Jul, 2020