ISO/IEC 27001 Auditor Conversion Training Course
DURATION OF COURSE
3 days
CPD
Equivalent to 24 hours
CERTIFICATES
All delegates will receive a certification on completion.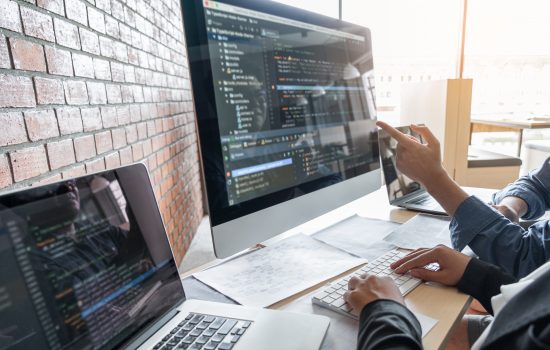 ISO 27001:2013 Auditor Conversion (ISMS) training course – recommended for existing Lead Auditors
This 3 day ISO/IEC 27001:2013 Information Security Management Systems (ISMS) Auditor Conversion training course provides existing auditors with an understanding of the purpose and benefits of an ISMS and the knowledge and skills to undertake first, second and third-party audits against ISO/IEC 27001.
The course incorporates a range of engaging modules, workshops and a central case study to allow delegates to put lessons learnt into practise, for instance planning an ISMS audit, conducting a stage 2 ISMS audit and writing a nonconformity report. The course concludes with an examination on the final day.
The purpose and benefits of an ISMS
The requirements of ISMS documented information
The role of the ISMS Auditor
Plan, conduct, report and follow up an audit of an ISMS
Legal compliance
Processes involved in establishing, implementing, maintaining and reviewing an ISMS
Reporting the audit, including nonconformity and audit reports
Delegates who have achieved Lead Auditor certification in another discipline and wish to expand their knowledge to audit an ISMS against ISO/IEC 27001:2013
Experienced auditors who wish undertake a 1st, 2nd or 3rd party audit against ISO 27001
Click here to learn more about prior knowledge requirements.
On successful completion of this ISO/IEC 27001 Lead Auditor Training Course delegates will be able to:
Explain the purpose and benefits of an information security management system and ISO 27001
Plan, conduct, report and follow up an audit of an information security management system
Establish conformity of a management system against ISO/IEC 27001 and in accordance with ISO 19011 and ISO/IEC 17021, as applicable
Our ISO/IEC 27001 ISMS Auditor Conversion Training Course can be held at your offices, a venue of your choice or within our Virtual Classroom on your chosen date. Dedicated training is often more cost effective and convenient for those looking to train three or more delegates.
Customer Reviews
Engaging virtual training course
It was more engaging than I thought it would be.
CHAS 2013 Ltd|7th Jan, 2021
Excellent
Trainer was excellent at virtual presenting and keeping the participants engaged.
CHAS 2013 Ltd|6th Nov, 2020
Explained in great detail
The tutor explained everything is great detail which I was able to understand and will implement in my day to day routines and ensure CHAS as a whole is data protected in every single way.
CHAS 2013 Ltd|30th Oct, 2020
I gained a lot of knowledge
I thoroughly enjoyed the course, felt like I gained a lot of knowledge. The separate rooms to have group discussions and activities worked really well. I liked all of us having our cameras on too, as it was lovely to...
CHAS 2013 Ltd|5th Oct, 2020
Enjoyable Breakout Rooms
I enjoyed the breakout room, in smaller groups discussing our understanding of the raised annex criteria.
CHAS 2013 Ltd|17th Sep, 2020
Enjoyable
I enjoyed everything to be honest. The most I enjoyed was the group break out room exercises.
CHAS 2013 Ltd|9th Sep, 2020